Dodo Finance: UNs Big Week Sends Ominous Message to the World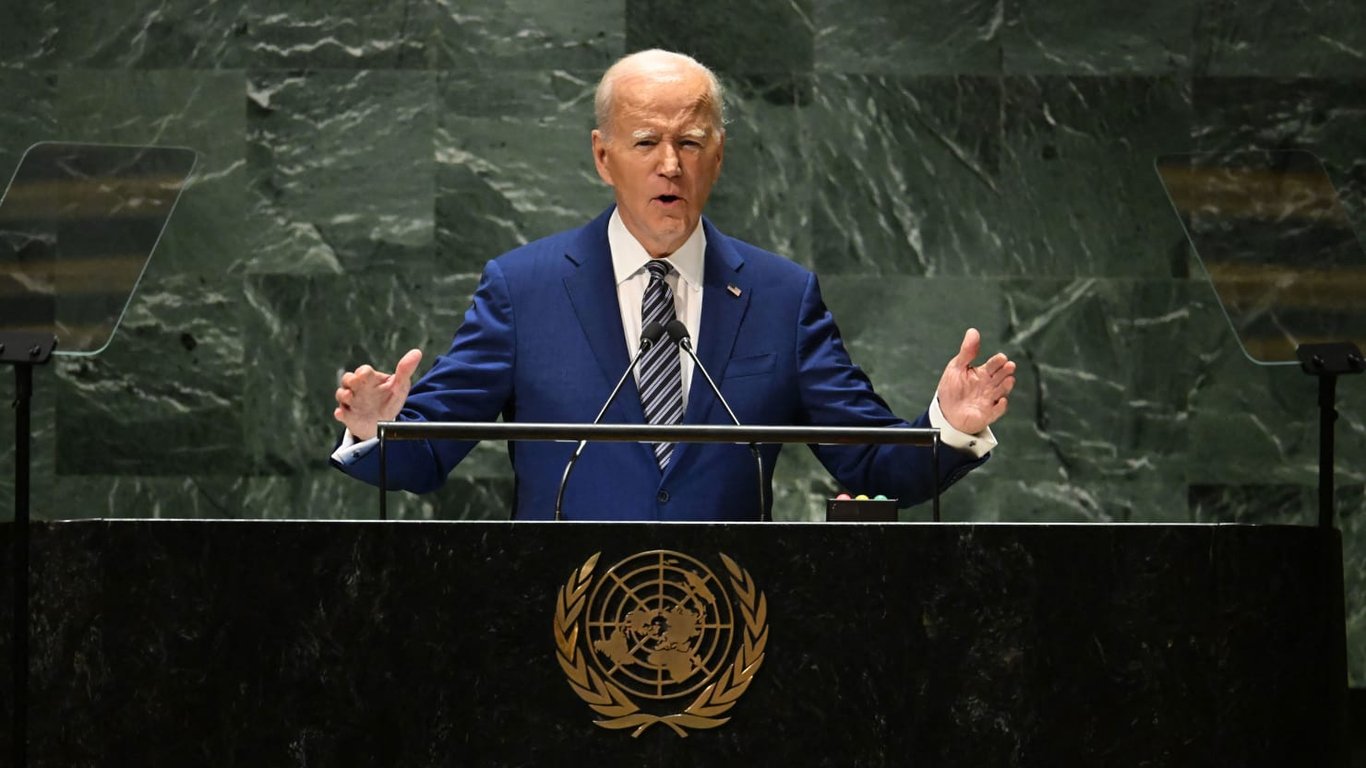 Title: Global Leaders Clash and Environmental Concerns Ignite at UNGA Week
Subtitle: U.S. Foreign Policy Dominates Discussions Amidst Calls for Environmental Action
In a remarkable UNGA Week, global leaders gathered to address critical world issues, from environmental challenges to foreign policy disputes. The event drew attention as UN Secretary General Antonio Guterres starkly warned of environmental threats, stating that failure to address them could open the "gates of hell."
On the foreign policy front, congressional Republicans made headlines by moving to reduce funding aimed at assisting Ukraine in countering Russian aggression. This decision raised concerns about the potential consequences for Ukraine and the broader geopolitical landscape.
In another controversial move, Saudi Crown Prince Mohammed bin Salman proudly announced his $2 billion investment in Jared Kushner, highlighting the ethically questionable practice known as "sportswashing". Moreover, Israeli Prime Minister Benjamin Netanyahu's growing relationship with Elon Musk, who has faced accusations of enabling antisemitism, sparked criticism and raised concerns about Israel's associations.
China added to the geopolitical shifts by declaring a "strategic partnership" with Syrian President Bashar al Assad, creating further alliances amidst the complex Middle East dynamics.
Meanwhile, an Atlantic article shed light on the profile of former Chairman of the Joint Chiefs of Staff, General Mark Milley, depicting President Trump as a potentially dangerous leader, mocking wounded veterans, and embracing war criminals.
President Biden took to the UN podium, emphasizing peace, support for Ukraine, and the importance of democracy in U.S. foreign policy. However, Speaker Kevin McCarthy's refusal to extend the courtesy of addressing Congress to Ukrainian President Volodymyr Zelensky raised eyebrows and highlighted political tensions.
Reports indicated that the Biden administration may provide Ukraine with long-range Army Tactical Missile Systems (ATACMS) to enhance its national security capabilities. Yet, delays in delivering the systems have frustrated experts in both Ukraine and the United States.
The U.S.-brokered "normalization" deal between Saudi Arabia and Israel faced criticism due to concerns about the trustworthiness and self-serving agendas of their leaders.
As climate week took center stage at the UN, discussions were dominated by talks rather than concrete actions to address extreme weather challenges. This led to disappointment among those anticipating significant measures to combat these pressing issues.
Furthermore, the UN's structural limitations, coupled with Russia's veto power, hindered efforts to effectively address global stability and aggression problems.
Notably, President Biden stood out among the six permanent members of the UN Security Council, as the only leader to attend this year's meetings, highlighting the contrasting commitment to global affairs.
Throughout UNGA Week, leaders like Biden and Zelensky showcased their strengths in promoting peace and democracy, while the actions and conduct of leaders such as MBS, Netanyahu, Trump, and members of the Putin caucus within the Republican Party drew criticism, exposing their perceived weaknesses.
"Food expert. Unapologetic bacon maven. Beer enthusiast. Pop cultureaholic. General travel scholar. Total internet buff."