Closing Ceremony of the Old Parliament: A Memorable Day of Celebration and Farewell – Dodo Finance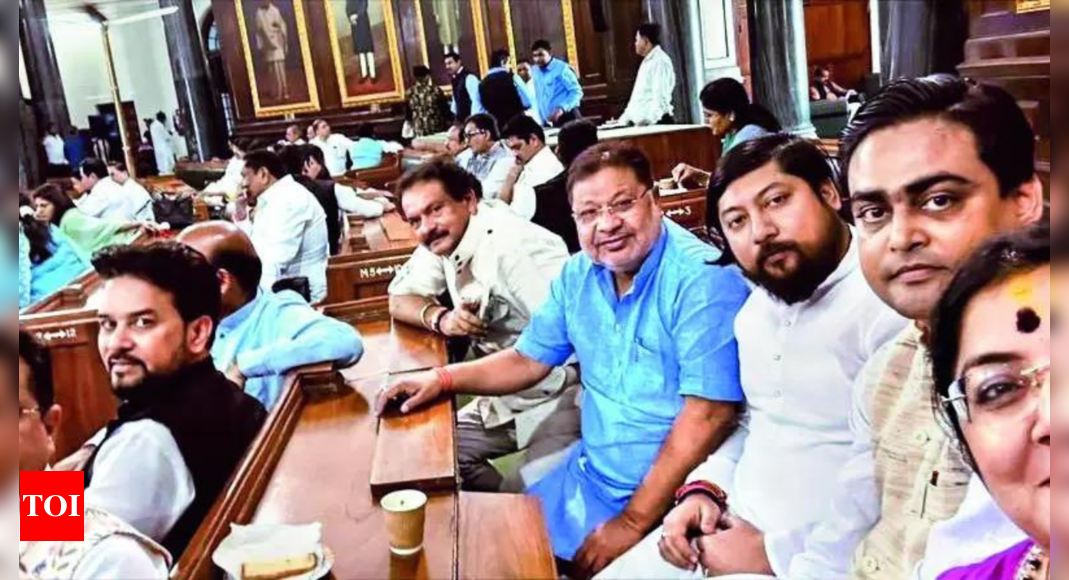 "MPs Bid Farewell to Century-Old Parliament Building in Emotional Transition"
New Delhi – It was a bittersweet moment for Members of Parliament (MPs) as they bid farewell to the iconic century-old Parliament building, signaling a significant transition for the country's political landscape. Mixed emotions including excitement, sadness, and unease were palpable among the politicians as they moved towards a modern new Parliament building.
In a final act of commemoration, MPs took selfies and posed for pictures in both the Lok Sabha and Rajya Sabha, capturing memories in the halls that have witnessed countless historic debates and decisions. The Central Hall, the heart of the Parliament building, also became a popular spot for MPs to gather and reminisce.
However, the farewell was not without its share of drama. As the Lok Sabha gathered, a technical glitch caused the national anthem to unexpectedly play twice, creating a momentary pause amid the proceedings. Despite this minor hiccup, the atmosphere was one of reflection and respect.
Prime Minister Narendra Modi took the opportunity to reflect on the highs and lows of Parliament's 75-year history. Listing key milestones, he received applause from the opposition benches, emphasizing the spirit of bipartisan unity that the Parliament building has fostered over the years.
In a significant show of active participation, Sonia Gandhi, chairperson of the Congress Parliamentary Party, joined in the discussion, exchanging views on the rich legacy of the old building and the promises of the new one. Her presence added a touch of gravitas to the farewell proceedings.
Meanwhile, the Rajya Sabha faced an abrupt adjournment, abruptly cutting short Derek O'Brien's speech. This unexpected turn of events prevented participation from Members of Parliament from the Telugu Desam Party (TDP) and Communist Party of India (CPI). While this may have marred the final moments in the old building, it only highlighted the challenges that lie ahead in the transition to the new Parliament building.
The farewell to the century-old Parliament building marked the end of an era while symbolizing the start of a new chapter. MPs, despite their mixed emotions, left with memories and anticipation for the future. This significant move sets the stage for India's continued democratic journey, providing the nation with a modern and functional space to shape its destiny for years to come.
"Food expert. Unapologetic bacon maven. Beer enthusiast. Pop cultureaholic. General travel scholar. Total internet buff."