Major Exercise Near the Philippines: Chinese Aircraft Carrier and Warships Gather – Dodo Finance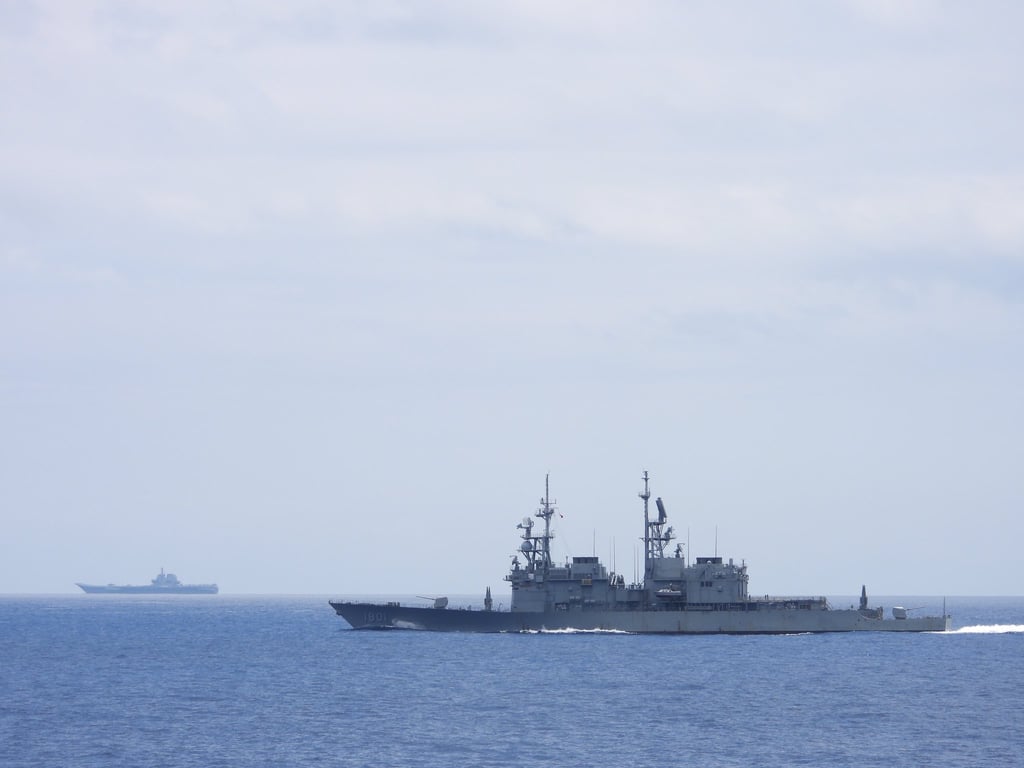 Title: Tensions Rise in the Pacific as Chinese Navy Conducts Operations and North Korea Launches Missiles
In recent developments, the Chinese People's Liberation Army Navy (PLAN) Shandong Carrier Strike Group has caught the attention of regional powers as it operates in the Philippine Sea. Monitoring its movements closely are both the Republic of China Navy and the Japan Maritime Self-Defense Force destroyers. This deployment has further raised concerns about China's growing naval capabilities and its potential impact on regional stability.
Triggering even more alarm, North Korea fired two ballistic missiles into the Sea of Japan, a significant event as it was the first time they did so while leader Kim Jong Un was abroad. These launches occurred just before his meeting with Russian President Vladimir Putin in Russia. The testing of these missiles highlights North Korea's ongoing development of its ballistic missile program, adding to existing regional tensions.
Simultaneously, Taiwan's Ministry of National Defense reported detecting 35 PLAN aircraft, with 28 of them crossing into Taiwan's southwest air defense identification zone. Additionally, Taiwan confirmed that the PLAN aircraft carrier Shandong had entered the western Pacific, further intensifying concerns about China's naval activities and potential territorial ambitions.
Meanwhile, the Joint Staff Office of Japan's Ministry of Defense revealed the location of the Shandong Carrier Strike Group, stating it was positioned 403 miles south of Miyako Island. Comprising of six ships including the carrier Shandong, destroyers, frigates, and a fleet oiler, the group was closely trailed by Japan's destroyer JS Ariake.
Given the circumstances, it is highly anticipated that several, if not all, of the eight PLAN surface ships that transited the Miyako Strait will join the Shandong Carrier Strike Group for drills. China's Ministry of National Defense, however, has yet to issue any statements regarding the group's current deployment, leaving regional powers speculating about its intentions.
In response to North Korea's missile launches, Japan formally protested against the incidents through its embassy in Beijing, expressing concerns over the escalating threat to regional security. These launches occurred shortly before Kim Jong Un's summit with Russian President Vladimir Putin at the Vostochny Space Centre in Russia. During their meeting, Putin stated that discussions primarily focused on exploring possibilities for military cooperation and North Korea's interest in further developing its space capabilities. Notably, both leaders dismissed claims made by the United States that the meeting aimed to negotiate the purchase of North Korean weapons and munitions for Russia's campaign in Ukraine.
The situation in the Pacific remains fluid as nations monitor China's naval activities and North Korea's missile testing. These recent events serve as stark reminders of the complexities and challenges facing regional security and stability.
"Devoted bacon guru. Award-winning explorer. Internet junkie. Web lover."