Growing Concerns: Extended Heat Waves Heighten Worries about Seasonal Affective Disorder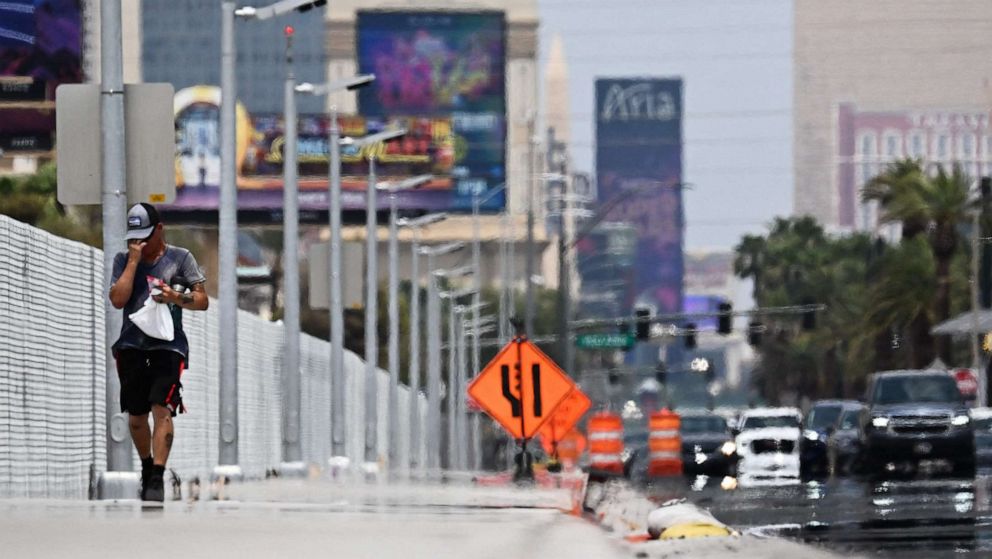 Title: Psychiatric Experts Warn of Mental Health Emergency as Extreme Heat Fuels Summer Seasonal Affective Disorder
As scorching heatwaves and record-breaking temperatures continue to grip the South and Southwest regions of the United States, psychiatric experts are sounding the alarm on a potential mental health emergency. They emphasize the increased risk of summer seasonal affective disorder (SAD), a weather-related form of depression, as temperatures rise and routines are disrupted.
Dr. Paul Desan, an associate professor of psychiatry at the Yale School of Medicine, explains that higher temperatures can lead to psychological distress and underscores the urgent need for further research and data on the issue. While winter SAD is a widely recognized condition, the limited number of reported cases has hindered extensive research on summer SAD. However, symptoms may include depression, agitation, aggression, and irritability.
The ongoing heat dome in the West, Southwest, and South is expected to result in a surge of summer SAD cases. In Phoenix, Arizona, for example, temperatures have exceeded 110 degrees Fahrenheit for over 31 consecutive days. As people are confined indoors due to the sweltering heat, limitations on outdoor activities may have short-term mental health effects. Moreover, the lack of access to cooling mechanisms further exacerbates the situation.
Mental health issues related to fear and despair are also exacerbated by climate change-induced phenomena, such as wildfires and extreme heat. Experts emphasize the urgent need for mental health practitioners to be vigilant about summer SAD symptoms and call for greater awareness and support for mental health services in light of climate change.
Individuals who suspect they may be experiencing summer SAD are strongly encouraged to seek help from mental health professionals. Prompt intervention and treatment can significantly improve their well-being during this difficult period. However, the responsibility does not solely fall on individuals. The psychiatric community and public health services must prioritize mental health in the face of climate change and extreme weather events.
As the chilling consequences of climate change become more apparent, it is crucial for society to come together to address not only the physical but also the mental well-being of individuals. By raising awareness, supporting mental health services, and conducting further research, we can mitigate the effects of summer SAD and safeguard the mental health of future generations in an increasingly warming world.
"Food expert. Unapologetic bacon maven. Beer enthusiast. Pop cultureaholic. General travel scholar. Total internet buff."