Ratification of UAW deal by Ford union workers concludes historic negotiations with Detroit automakers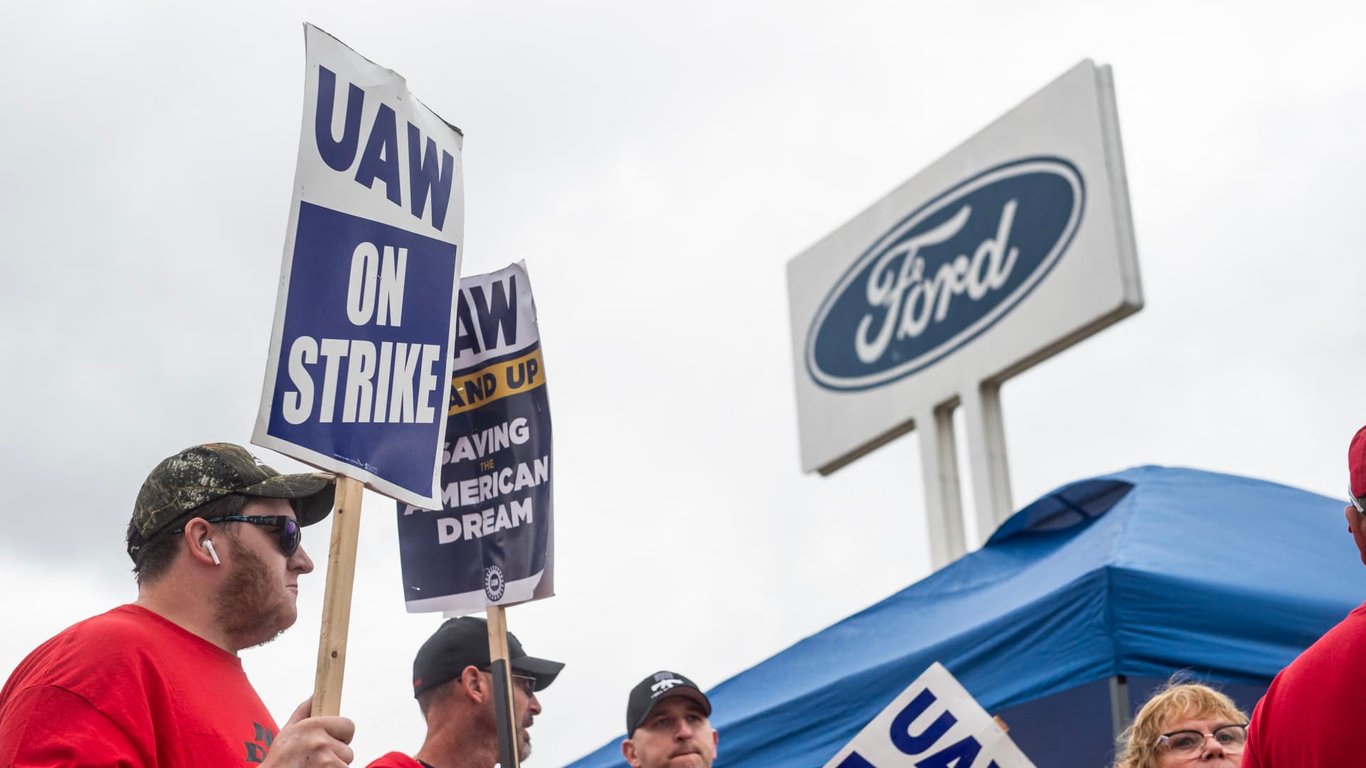 Title: Ford Union Members Approve Tentative Agreement, Ending Contentious Contract Negotiations
Union members at Ford Motor have voted in favor of a tentative agreement, signifying the conclusion of intense contract negotiations between the United Auto Workers (UAW) and Detroit automakers. This ratification follows the approval of similar agreements by workers at General Motors and Stellantis.
The preliminary results reveal that approximately 68.2% of the almost 35,000 autoworkers at Ford supported the deal. Impressively, the Dearborn Truck Plant in Michigan played a significant role in tipping the scales, with a remarkable 78.7% of its members voting in favor of the agreement.
Despite the overwhelming support, there were a couple of exceptions. The deal did not receive the backing of a small parts facility in Florida and the Kentucky Truck Plant. Ford and the UAW have not yet released any official comments regarding the agreement.
The ratification of these contracts came after approximately six weeks of targeted strikes initiated by the UAW, which commenced on September 15. These strikes were aimed at securing improved working conditions and fair compensation for union members.
Preliminary results from Stellantis indicate that approximately 68.4% of its hourly workers support the agreement. However, the approval rate at General Motors stands at 54.7%. The demographic composition of GM's workforce appeared to contribute to a closer vote, as some traditional workers expressed disapproval over wage increases, pension contributions, and retirement benefits.
These newly reached agreements with all three automakers are groundbreaking for the UAW. They include wage increases of no less than 25%, the reinstatement of cost-of-living adjustments, and various other economic improvements. These enhancements, as claimed by the UAW, are valued at over four times the gains made in the 2019 contract and provide the highest base wage increases in the past 22 years.
The conclusion of these contentious contract negotiations brings a sense of relief to Ford Motor and the UAW. Workers at Ford can now look forward to improved compensation and enhanced benefits as they continue to contribute to the success of the American automotive industry.