How do you avoid becoming a driving jerk?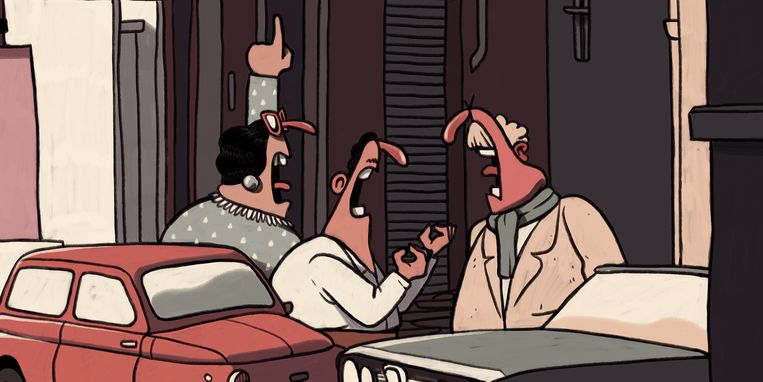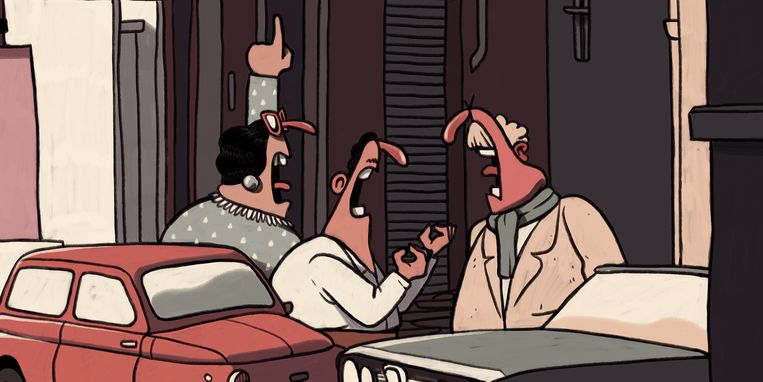 Tailgating, excessive honking, flashing lights, obscene gestures. If there's one place where raw emotions can show up, it's on the road. "Road rage" is the English term that psychologists also use.
It's unclear exactly how dangerous frustrated road users are. There are no official figures on road rage in the Netherlands, nor the resulting number of road fatalities. There is also little guidance internationally. "Road rage" is well quenched, but it is difficult to define and measure.
The body that should know more, the Foundation for Scientific Research in Road Safety (SWOV), refers to a 2019 survey by One today among more than 23,000 motorists. out of it research shows that 13% of motorists say they have already been involved in a road conflict. More than half of these quarrels resulted in a dangerous situation on the road. Think of motorists who brake suddenly or – in a very extreme way – try to pull away from the road.
According to psychologist Gerard Tertoolen, who provides training on road rage, cars trigger primal instincts in us. The speed and power of a car, the potential dangers, the cocoon of metal around you that makes you feel untouchable – it all tickles our "reptilian brain" which controls impulsive reactions such as fight and flight. "The deep, primitive layers of our brain are so strong," writes Tertoolen in his Blog"that they regularly "overtake" our neocortex at high speed."
Faulty communication

But a search for scientific justification for this theory yields little concrete evidence. "I regularly hear this story about the reptilian brain taking over traffic," says traffic psychologist Dick de Waard from the University of Groningen. He is skeptical. "That may be the case with a small group of people, but not with the majority of road users."
It's a simplification, Tertoolen gladly admits on the phone. "In reality, all areas of the brain always work closely together. Even when driving. Only, we seem to give in more often to primitive urges.
Miscommunication plays a bigger role, according to De Waard. Motorists have difficulty in assessing the intentions of each other. Was this person not paying attention or cutting me off on purpose? If you make an awkward maneuver with your shopping cart at the supermarket, you apologize. It's harder to apologize from a car.
"A little tolerance in traffic is nice," says De Waard. "But I think there are a lot. I think only a small proportion of drivers are aggressive. But you don't forget such behavior quickly. It's very noticeable.
Anonymity

Jolieke de Groot, who obtained her doctorate in Groningen on road assault research and is now affiliated with the driving license authority CBR, brings up another point: anonymity. "In the car, you're not very visible and you feel like you can do anything. It may also explain why people in the car are sometimes more angry and irritable than in other situations.
How do you avoid becoming a driving jerk? If you are in a rush due to time pressure, you should have left home earlier. But that's backwards. "You shouldn't take it off," says De Groot. "A lot of people think you should be fuming. But if you do, you'll probably be even angrier. Distraction is better. Don't get carried away by the frenzy, but turn on the radio or think about something else. This is the fastest way to get rid of irritation. Or, she concludes, try to imagine that the person who is annoying you is an acquaintance. It puts everything in a different perspective.
"Counting to ten can also help," says De Waard. "And if you listen to the radio, try tuning into a station with soft music." Various studies, including one by him, show that people drive more serenely. Music with fast rhythms prompts you to step more on the accelerator.
"Food expert. Unapologetic bacon maven. Beer enthusiast. Pop cultureaholic. General travel scholar. Total internet buff."