Craft teacher Bettie happily crochets | Inside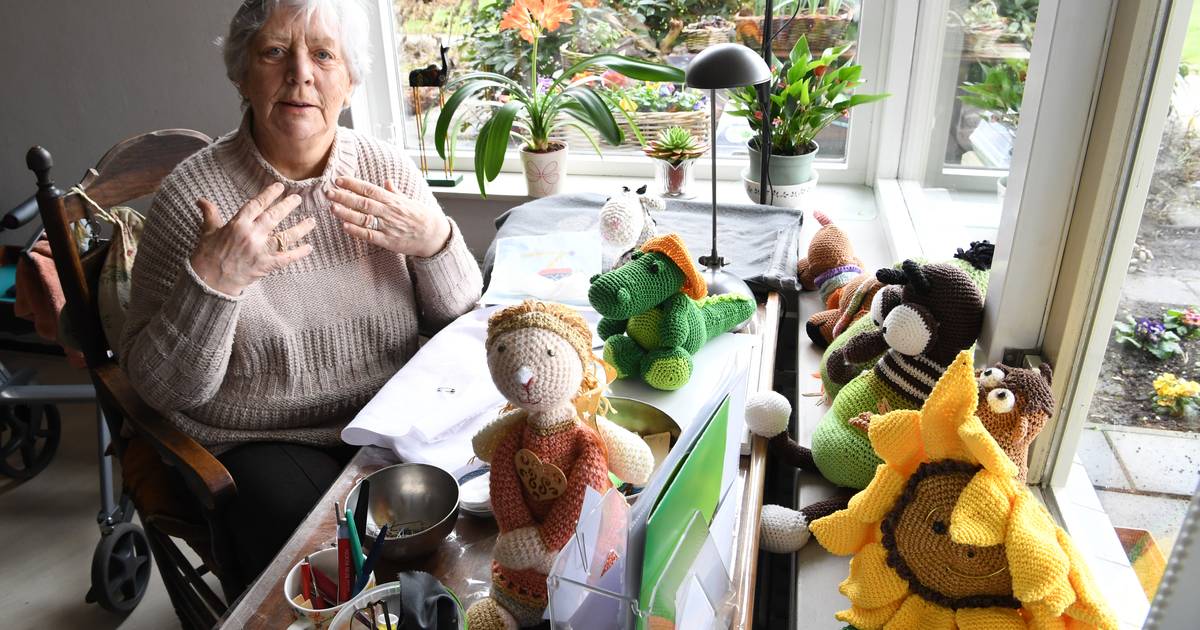 Leisure room of…ZEVENBERGEN – A place to retreat completely and do what you love. This is the recreation room for many people. We show you such a piece every week.
"If I ever move, I'll take this corner with me," said Bettie Leerkamp (87) firmly. His recreation room is not so much a room as a corner of the living room of his apartment. But it must be said: it is a pretty corner. At the window at the back of the building.
Lots of handmade stuffed animals
Mrs. Leerkamp did a lot of needlework throughout her life. She even taught it as a craft teacher. Playing with paper, knitting, crocheting, embroidering, sewing, etc. In recent years, she has mainly focused on crochet. "Because you have these lovely patterns for it." In one room in the hall, there's a shelf that's mostly filled with handmade stuffed animals.



Do the same thing twice? I don't talk about it
Cheerful zebras, a crocodile with a hat, a not so bright owl chick, boxes full of the most diverse creatures. There are photos of previous work in a homemade fold-out book. Including a very cute Christmas band that has been coming out in December for years. Each template is only used once. "Doing the same thing twice? I don't talk about it," she said firmly. "There's no fun in that."
Sampler for Granddaughter
"I have a large stock of material, so when I see a nice pattern, I can start immediately." At the moment, the hooks have been put away for a while. The current project is an embroidery. A sampler for his granddaughter. "She's getting married in August."
When asked how long it takes her to sew, she answers: ,,Fortunately a lot. You have to take care. And I hardly watch TV. All those talking heads on TV all the time, it's not necessary for me. When I'm sitting here in my place, it's like a dome surrounds me. The rest of the world, they will realize it. Just let me do my thing.
Free and unlimited access to Showbytes? That can!
Log in or create an account and don't miss anything from the stars.

Yes, I want free and unlimited access
"Food expert. Unapologetic bacon maven. Beer enthusiast. Pop cultureaholic. General travel scholar. Total internet buff."