American Cal Fisher, a volleyball player with a fantastic arm, comes to Lycurgus in Groningen. "I could almost play volleyball before I could walk"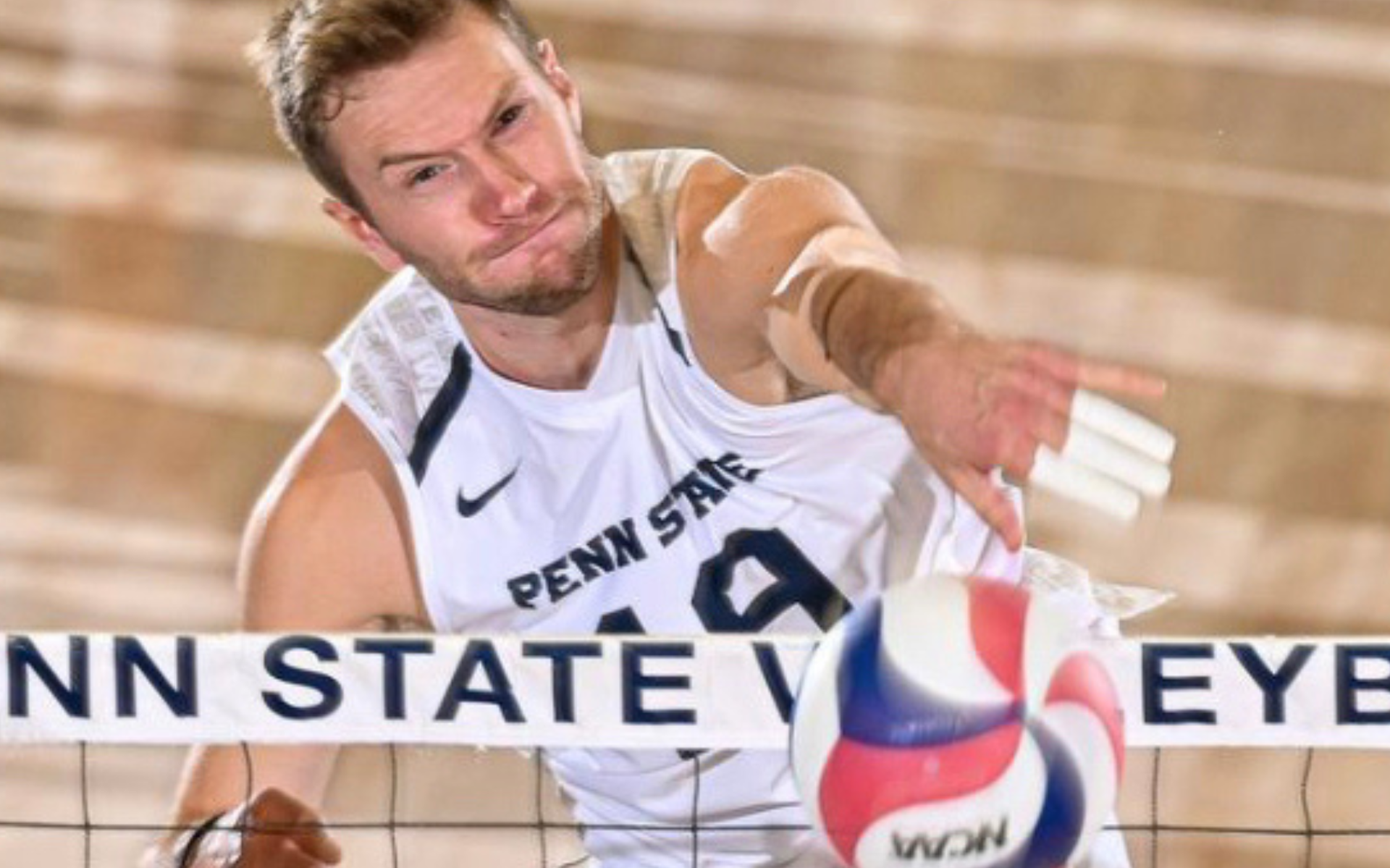 American volleyball player Cal Fisher – "a boy with a fantastic arm" – will play for Samen Lycurgus in Groningen next season.
With the signing of the tenth player, the Premier League squad selection is taking shape. The 24-year-old diagonal has played for Pennsylvania State University in America for the past five seasons. "My attention was drawn to Lycurgus by his sporting successes in recent years," says Fisher. ,,And because of the opportunities for young players, like me, to further develop their volleyball skills. I'm really looking forward to playing Lycurgus."
He describes himself as a player: ,,I think I have the basic skills in order. I have a quick arm and I like to think offensively. I also have an attacking mindset, so to speak. My goal is to grow with the culture of the club. I want to help the team to be dominant in the competition and of course to win trophies."
Coach Arjan Taaij: Cal is someone with ambition
Lycurgus head coach Arjan Taaij is already enthusiastic about his diagonal, who will fill this position with Thomas Sleurink, who has already been recruited: ,,Cal Fisher is a very dynamic fast southpaw full diagonal with a fantastic arm. He has an excellent serve, blocks defensively and has a wide arsenal of possibilities offensively. Cal is also an ambitious person, with the right mentality to achieve something.
Fisher has become an important player in American student competition in recent years. He scored high in the stats of various rankings. This is especially true for his service aces and killblocks. The American hit nearly two hundred aces in over a hundred games in five seasons. Last season, he reached the semifinals of the national competition with his team at Penn State, in which Hawaii was 3-2 too strong.
I could almost play volleyball before I could walk
Fisher was born in Pittsburgh, in the northeastern United States. ,,I could play volleyball almost before I could walk. Volleyball is my family's sport, so I grew up in the gym with my dad Chip and my mum Charlotte." The mother played professionally in Spain, while Cal's two older sisters, Hannah and Arden also took up volleyball. The latter has played in Switzerland and Albania.
Cal Fisher, six-foot-two, began playing as a club member of the Pittsburgh Volleyball Club. He then went to college in 2018 to play at the collegiate level. He now has a degree in kinesiology and has decided to play abroad for the first time.
The Lycurgue selection is now made up of ten players: the diagonal players Cal Fisher and Thomas Sleurink, the passers-runners: Kyle McCauley, Maarten Bartels and Guus Boer, the intermediaries: Luuk Hofhuis, Robin Boekhoudt and Arjan Westra, the playmaker Sam Gortzak and libero Jeffrey Klok.
"Introvert. Avid gamer. Wannabe beer advocate. Subtly charming zombie junkie. Social media trailblazer. Web scholar."