Reducing Length of Stay after Vaginal or Cesarean Delivery – Dodo Finance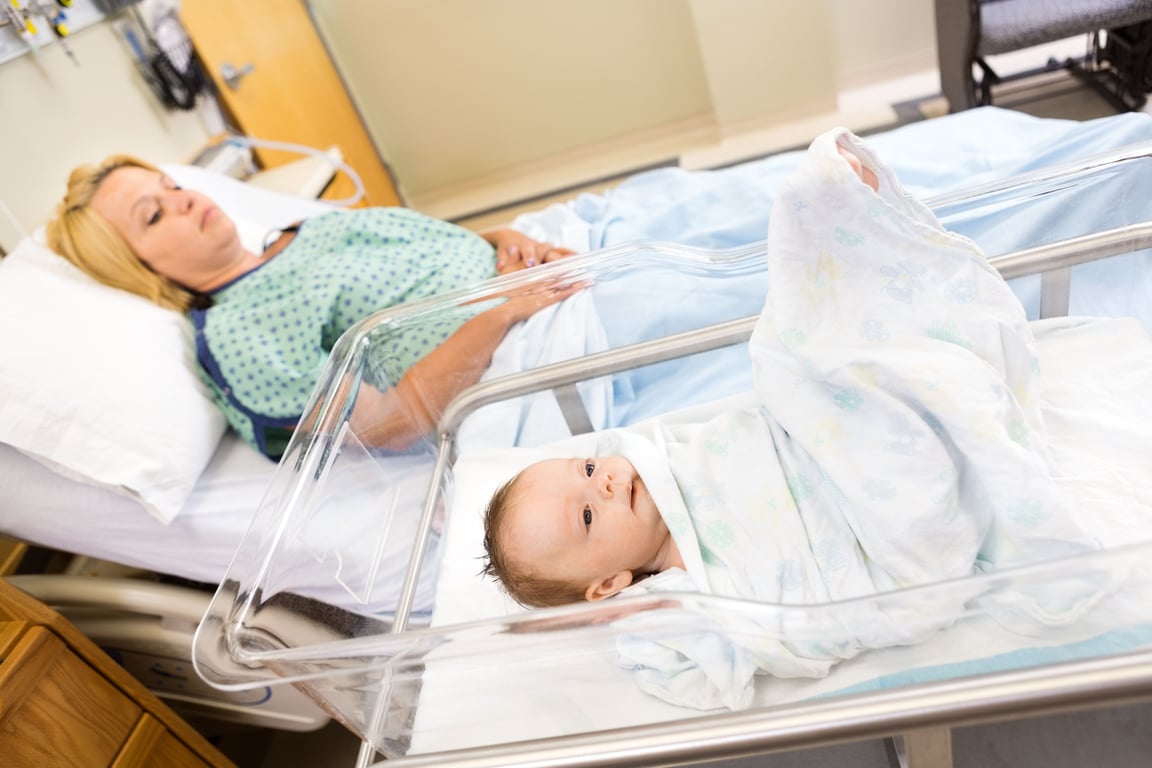 Title: Collaboration Leads to a Significant Decrease in Postpartum Length of Stay at Legacy Emanuel and Family Birth Centers
In a groundbreaking effort to enhance patient care, Legacy Emanuel, in collaboration with five other family birth centers (FBCs), has successfully reduced the postpartum length of stay (LOS) for new mothers. This initiative, spearheaded by a partnership between healthcare providers and clinical staff, aimed to discharge postpartum patients on postpartum day 1 (PPD1) or postoperative day 2 (POD2) after vaginal or cesarean delivery.
Legacy Health System, known for its exceptional maternity care, manages over 10,000 annual deliveries in Oregon and Southwest Washington State. Seeking to maintain nurse assignments amid staff shortages, improve inpatient throughput, and minimize infection risks amid the ongoing COVID-19 pandemic, Legacy Emanuel took the lead on this study, conducted at a Level IV Maternal Care Center.
With a focus on sustainability during the pandemic, the study centered on the Randall Children's Hospital (RCH) and Legacy Emanuel, which collectively handle approximately 1,800 high-risk pregnancies and lower-risk births each year in the Pacific Northwest. Notably, more than 60% of birthing patients at RCH/LE FBC received care from Maternal Fetal Medicine specialists during the antepartum period.
This effort aimed to bridge the gap in length of stay between the FBC and other hospitals within the Legacy System, as the FBC had historically shown longer LOS figures for postpartum patients. The study employed various strategies to streamline the discharge process and enhance patient preparation, including improved communication through whiteboards in patient rooms and enhanced pain management regimens.
To prevent delays in discharge, medications were ordered a day before the expected departure, and all cesarean incisions were sutured to avoid the need for staple removal. Additionally, arrangements for outpatient blood pressure follow-ups were made for patients with hypertensive disorders.
The results of the study were remarkable, with postpartum LOS decreasing by 28% for vaginal deliveries and 27% for cesarean deliveries. Equally encouraging was the fact that readmissions after discharge did not increase during the study period, emphasizing the success and safety of this new approach.
The collaboration between healthcare providers and clinical staff, coupled with the targeted strategies implemented, resulted in a significant and sustained decrease in the mean postpartum LOS, without compromising patient safety. The initiative not only improved patient throughput at the family birth center but also conserved valuable resources, a crucial aspect given the challenges posed by the COVID-19 pandemic.
Legacy Emanuel and the participating family birth centers have set a remarkable precedent in optimizing postpartum care, delivering exemplary outcomes for new mothers, and paving the way for enhanced practices within the healthcare industry.
"Infuriatingly humble social media ninja. Devoted travel junkie. Student. Avid internet lover."