Introducing Dodo Finance: New and Improved COVID Shots to Combat Fall Viruses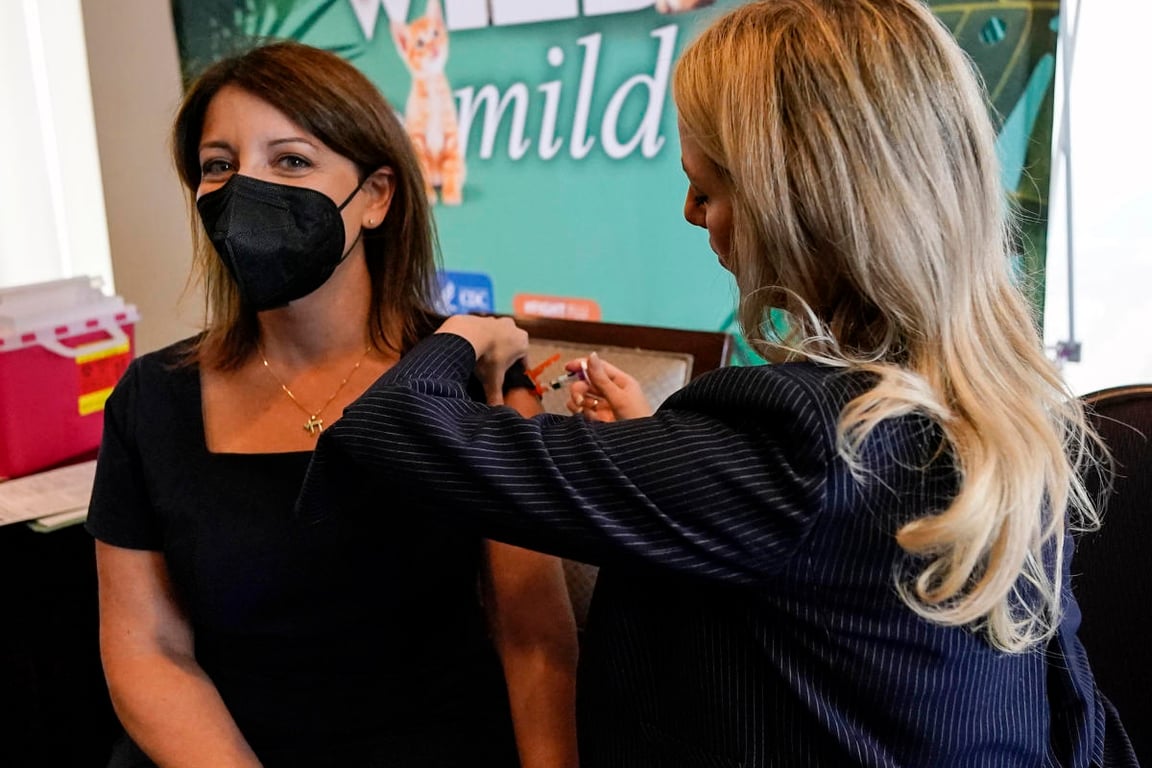 Title: Updated COVID-19 Vaccines and Flu Shots Released This Fall to Combat "Tripledemic"
Subtitle: Health authorities optimistic about the effectiveness of updated shots against current variants
Publication: Dodo Finance
As the COVID-19 pandemic continues to evolve, health authorities and vaccine makers are preparing for a potential "tripledemic" this fall, caused by the flu, RSV (Respiratory Syncytial Virus), and COVID-19. In an effort to curb the spread of these respiratory illnesses, updated COVID-19 vaccines and flu shots are being released.
COVID-19 hospitalizations have been on the rise, but not as dramatically as seen last year. Recognizing the need for increased protection, the U.S. Food and Drug Administration (FDA) has given COVID-19 vaccine manufacturers a new recipe for this fall, specifically targeting the highly transmissible omicron variant.
Industry giants Pfizer, Moderna, and Novavax have diligently brewed new supplies of their updated COVID-19 vaccines. Health officials are optimistic that these revamped shots will provide effective protection against the latest variants of the virus.
Meanwhile, the Centers for Disease Control and Prevention (CDC) is urging everyone aged 6 months and older to get their yearly flu shot. Although the flu may not always receive the same level of attention as COVID-19, it can be particularly dangerous for certain groups, including young children and the elderly.
Encouragingly, health experts confirm that receiving a flu shot and a COVID-19 shot simultaneously is safe and effective. This recommendation aims to increase uptake and streamline the vaccination process, ultimately strengthening public health defenses against both illnesses.
In addition to the combined efforts against flu and COVID-19, RSV vaccines are also making progress. Vaccines from GSK and Pfizer have gained approval for adults aged 60 and older. Furthermore, the FDA has authorized Pfizer's RSV vaccine for use in pregnant women, bolstering protection for this vulnerable population.
In the next few weeks, the CDC is expected to release recommendations regarding the administration of RSV vaccines alongside flu and COVID-19 shots. These guidelines will help healthcare professionals navigate the complexities of administering multiple vaccines and optimize protection against the "tripledemic."
A breakthrough in the battle against RSV has come in the form of a new injection of lab-made antibodies. This advancement offers protection to vulnerable infants. The FDA recently approved Beyfortus, an RSV antibody injection for infants younger than 8 months, proving to be a significant milestone in safeguarding this age group.
In conclusion, the ongoing endeavor to combat the "tripledemic" is gaining momentum with the release of updated COVID-19 vaccines and flu shots. Incorporating these vaccinations into public health strategies, alongside the potential for RSV vaccines, is seen as crucial in preventing the convergence of these respiratory illnesses during the upcoming fall season.
"Devoted bacon guru. Award-winning explorer. Internet junkie. Web lover."