Dodoo Finance Presents: Extraordinary Features of Fiskers Alaska EV Pickup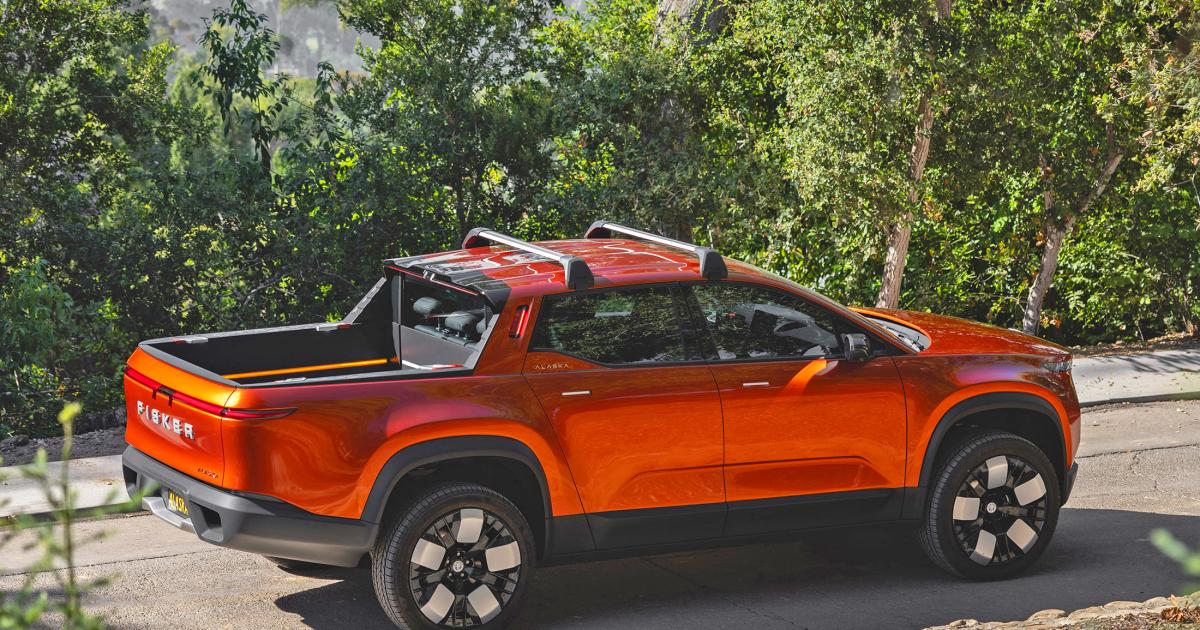 Introducing the Alaska: Fisker's Affordable Electric Pickup Truck
Fisker, a pioneering electric vehicle manufacturer, has recently unveiled its latest creation, the Alaska electric pickup truck. With a starting price of $45,400, the Alaska is making waves as one of the least expensive electric pickup truck models in the market.
But it's not just the price that has people talking. Additional details about the Alaska have been revealed, shedding light on its battery sizes, acceleration capabilities, and projected range. The truck will offer two battery pack options: 75 kWh or 113 kWh. The smaller battery pack will provide a range of 230 miles, while the larger option will offer an impressive range of 340 miles.
When it comes to acceleration, the Alaska doesn't disappoint. The most powerful version of the truck can go from 0 to 60 MPH in just 3.9 seconds, giving it an edge over its competitors. Even the economy model, though slightly slower, manages to reach the same speed in a respectable 7.2 seconds.
Fisker is also proud to claim that the Alaska will be the world's lightest electric truck. This feature, coupled with its impressive range and acceleration capabilities, is sure to attract attention from eco-conscious consumers.
But it's not just performance that sets the Alaska apart. Fisker has thoughtfully designed the truck with an array of amenities, including a large cupholder, cowboy hat holder, cockpit storage, and a passenger tray with a tablet holder. These features aim to enhance the overall driving experience and cater to the needs of truck enthusiasts.
The bed of the Alaska is also worth noting. It boasts an innovative expandable feature called the "Houdini partition," which can be raised or lowered electronically, allowing the bed to be expanded from 4.5 to 7.5 feet. This flexible design ensures that the truck can accommodate various cargo sizes, making it a versatile option for users.
While Fisker has projected that production of the Alaska will kick off in early 2025, some skeptics are cautious due to the company's history of delays and price changes. However, with the growing demand for electric pickup trucks, many are hopeful that Fisker will deliver on its promises and deliver the Alaska on time.
In terms of charging, the Alaska is expected to utilize Tesla's proprietary NACS charging connector for North American vehicles. This connector has been adopted by other major manufacturers such as Ford, Mercedes, and Volvo, highlighting its reliability and effectiveness.
Overall, the unveiling of the Alaska electric pickup truck has created quite a buzz in the automotive industry. With its affordable price, impressive range, and innovative features, the Alaska could be a game-changer in the electric truck market. As we wait for its production to commence, all eyes are on Fisker to see if they can deliver on their bold promises.
"Introvert. Avid gamer. Wannabe beer advocate. Subtly charming zombie junkie. Social media trailblazer. Web scholar."