Dodo Finance: Tesla Lowers Model S and X Prices in China by $7,400 to $8,500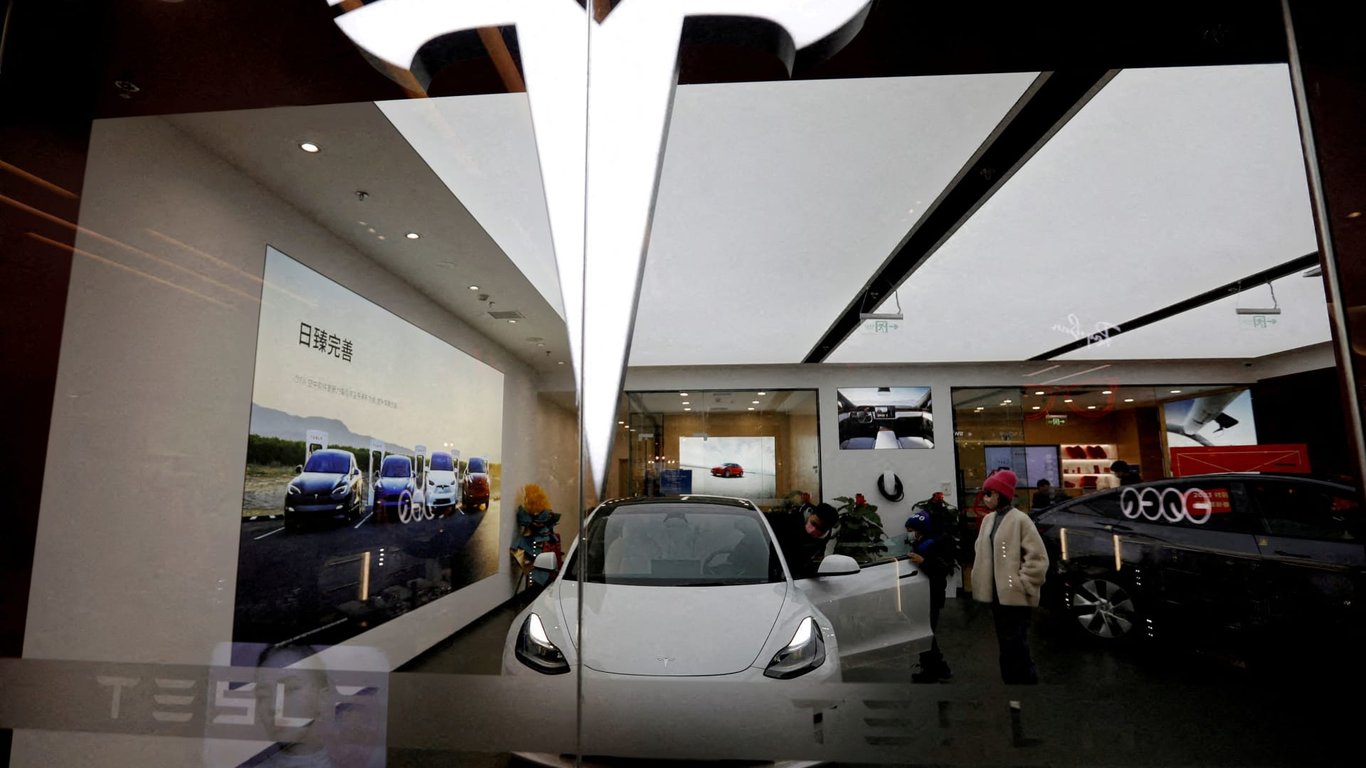 Title: Tesla Slashes Model S and Model X Prices in China Amidst a Competitive Market
Tesla, the renowned electric vehicle manufacturer, has taken a strategic step to stimulate sales in the highly competitive Chinese market by slashing the prices of its Model S and Model X cars. In an attempt to gain a larger market share, the company's latest move aims to capitalize on China's recovery from the aftermath of Covid-19 restrictions. However, while this strategy may help boost sales, it has also raised concerns among investors due to potential impacts on the company's profit margins.
The starting price for the Model S has been significantly reduced to 754,900 yuan, while the Model X is now available at 836,900 yuan. Moreover, this price reduction comes as Tesla recently announced similar cuts for its Model Y and Model 3 vehicles, further intensifying competition within the Chinese electric vehicle industry.
While Tesla's aggressive pricing strategy may benefit potential buyers, it has raised fears of a price war in the Chinese market. As a result, smaller players in the industry, including Xpeng, Nio, and Li Auto, are expected to face increased pressure. The price reductions have already begun to impact Tesla's competitors as they struggle to match these attractive offers and maintain their profit margins.
Tesla's decision to discount its vehicles comes at a critical time for the Chinese economy, which is still grappling with the effects of the Covid-19 pandemic. As the nation gradually emerges from the crisis, consumer spending remains cautious, making Tesla's price cuts a potential incentive for prospective buyers.
ZoZoGo, an auto consulting firm, believes that Tesla's aggressive pricing strategy could further strain its competitors' margins. In an industry where profit margins are already tight, the pressure to match Tesla's offers may lead to significant challenges for smaller electric vehicle manufacturers, potentially giving Tesla a significant advantage in the market.
Despite concerns from investors about shrinking profit margins, Tesla's move appears to align with its determination to secure a firm foothold in China's electric vehicle market. However, recent sales figures may indicate that the strategy is not without risks. In July, Tesla sold 64,285 locally-made electric vehicles in China, marking a 31% decrease compared to the previous month. This decline suggests that the pricing adjustments may still require fine-tuning to achieve the desired impact.
As Tesla continues to maneuver within the Chinese market, it remains to be seen how competitors will respond to the company's aggressive price cuts. It is clear that Tesla's focus on expanding its market share in China may come at the expense of short-term profit margins, but the long-term implications of this strategy could potentially solidify its position as a dominant player in the burgeoning Chinese electric vehicle industry.
"Food expert. Unapologetic bacon maven. Beer enthusiast. Pop cultureaholic. General travel scholar. Total internet buff."