Dodo Finance: People Criticize Apples FineWoven iPhone Cases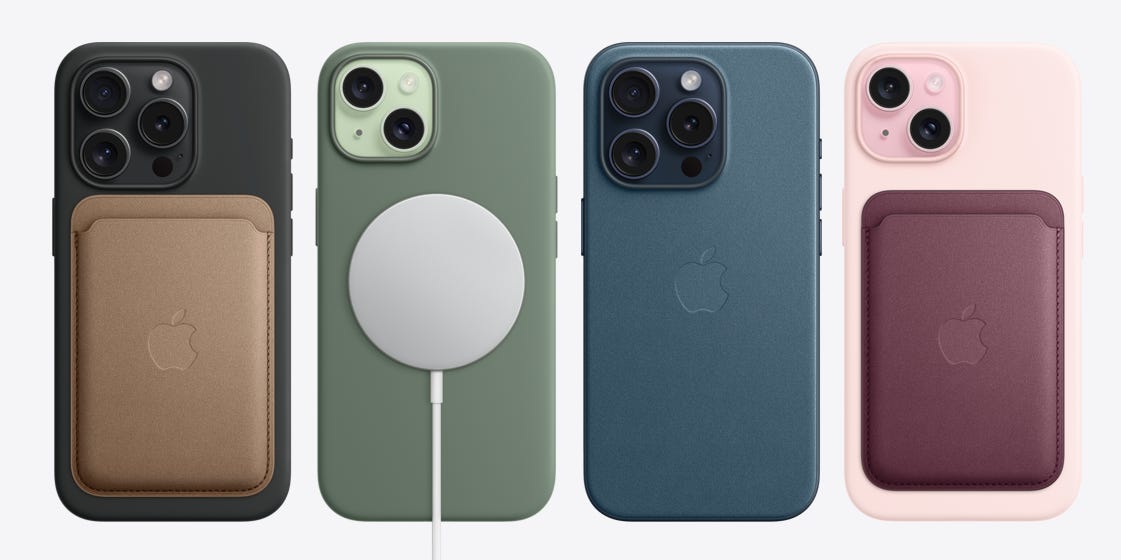 Apple Faces Criticism Over New FineWoven iPhone Cases and iPhone 15 Lineup
Apple, the tech giant known for its sleek and innovative designs, recently released its new FineWoven iPhone cases as a replacement for the previously popular leather cases. However, early reviews of these cases have been mostly negative, causing disappointment among Apple fans.
Users have reported various issues with the FineWoven cases, including their tendency to scratch easily, gather dust, and look worn out despite being brand new. Allison Johnson from The Verge described the FineWoven cases as "categorically terrible," pointing out the easily visible scratches and scuffs. Other reviewers have also commented on the cases' resemblance to cheap felt and their propensity to attract dust.
Several customers on platforms like Amazon have given the FineWoven cases low ratings, expressing their disappointment with the appearance and lack of durability. Though some positive reviews have highlighted the soft and velvety feel of the case, concerns about its long-term durability remain.
Despite these criticisms, Apple has chosen not to respond to requests for comment regarding the issues raised by reviewers. This lack of engagement has left many users and enthusiasts questioning Apple's commitment to addressing customer concerns.
In addition to the FineWoven cases, Apple's iPhone 15 lineup has also faced mixed reviews. Some fans have expressed feeling underwhelmed by the new devices. One major change in the lineup is the switch from a Lightning charging port to USB-C, which offers advantages such as compatibility with other devices and the ability to charge other phones.
The decision to switch to USB-C was prompted by new European Union laws. These regulations require manufacturers to use a standardized charging port, aiming to reduce electronic waste. While the move aligns with eco-conscious goals, it has received a mixed response from consumers.
Overall, Apple's release of the FineWoven iPhone cases and the iPhone 15 lineup has stirred debate among fans and critics alike. The negative reviews of the FineWoven cases raise concerns about Apple's attention to detail and quality control, while the mixed reactions to the iPhone 15 lineup highlight the challenges of meeting customer expectations in a rapidly evolving market.
As Apple continues to expand its product offerings and navigate changes in industry regulations, it remains to be seen how the company will address these issues and maintain its reputation for innovation and quality.
"Devoted bacon guru. Award-winning explorer. Internet junkie. Web lover."