Dodo Finance Explores A New Computing Era – Gauging the Future Potential for Nvidia Stock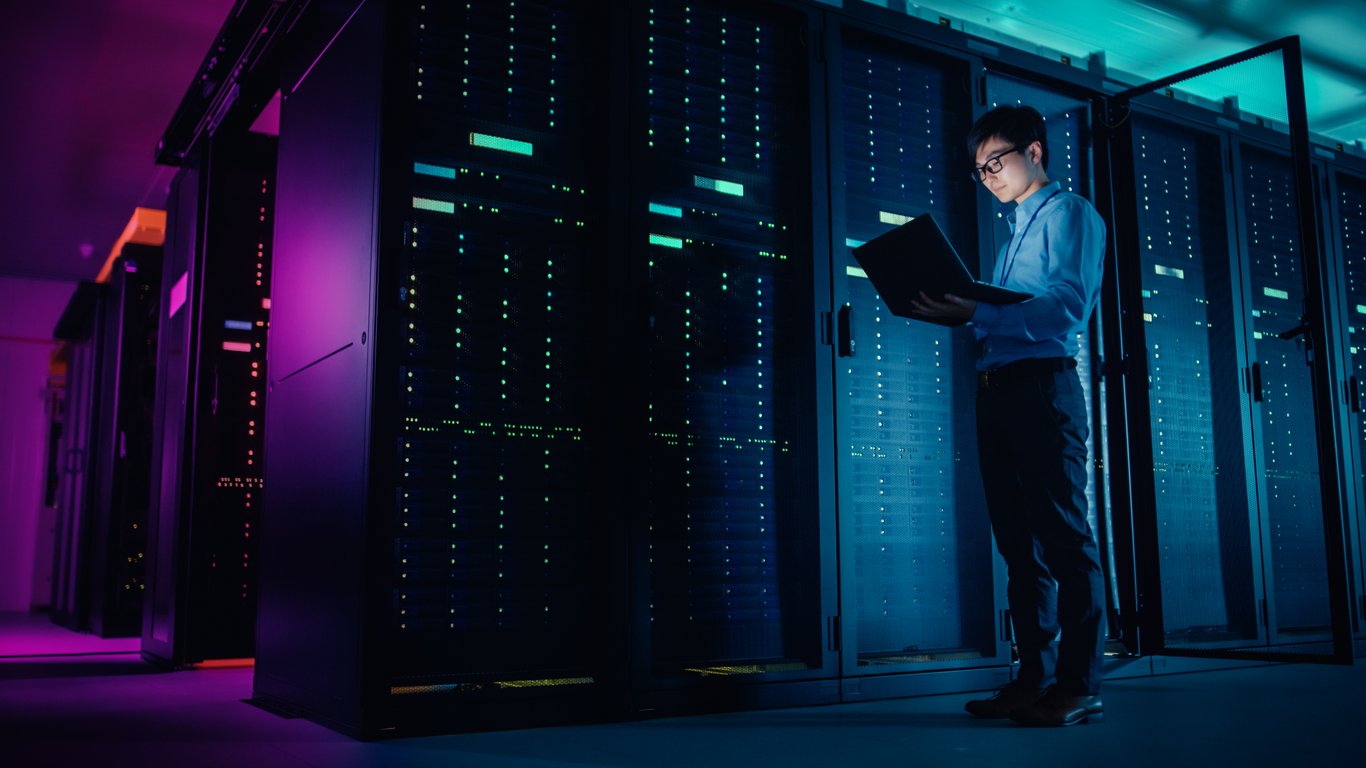 Nvidia Emerges as World's Most Valuable Semiconductor Company, Surpassing $1.2 Trillion Market Cap
In a stunning accomplishment, Nvidia, a leading provider of graphics processing units (GPUs), has emerged as the world's most valuable semiconductor company, boasting a remarkable market capitalization of nearly $1.2 trillion. The company owes its rapid ascent to the resounding success of generative artificial intelligence (AI) technology, which has captured global attention.
Despite its soaring market value, Nvidia's revenue over the past year still falls short of tech giants such as Microsoft, Apple, Alphabet, and Amazon. However, Nvidia's co-founder and CEO, Jensen Huang, remains optimistic, stating that a new computing era has commenced, which could bridge the sales gap with these industry leaders.
Highlighting two pivotal shifts in computing technology, Huang underscored the significance of accelerated computing employing GPUs and the surge of generative AI. Initially designed for high-end video game graphics, Nvidia's GPUs have revolutionized high-performance computing applications like cloud computing, significantly accelerating computing times in comparison to CPUs alone.
Meanwhile, generative AI, enabling the development of AI algorithms capable of producing content including text, images, video, software code, and even making decisions for robotics, has experienced a surge in popularity. Experts predict that this transformative technology will continue to shape the landscape in 2023 and beyond.
Nvidia's transformative work in computing acceleration has sparked an unprecedented upgrade cycle in data centers, propelling its revenue, particularly in the data center and AI segment. The company is projected to surpass $50 billion in annual revenue this year, positioning itself as a potential frontrunner in the semiconductor industry.
Nvidia's impressive financial performance is further bolstered by its high profitability, with a net income profit margin of 46% in the second quarter. This factor has undoubtedly contributed to its staggering market capitalization. However, sustaining this level of growth beyond fiscal 2025 remains uncertain, posing potential challenges for the company's future.
Despite Nvidia's remarkable achievements, its stock's meteoric rise indicates that its future performance may be somewhat limited upon reaching a valuation of $1 trillion. Nevertheless, investors keen on exploring the computing era pioneered by Nvidia can also consider other chip companies actively participating in this groundbreaking new era.
In conclusion, Nvidia's ascendancy to becoming the most valuable semiconductor company globally underscores the deep impact of its generative AI technology and accelerated computing on the industry. As the company continues to drive revenue growth and expand its influence, challenges may lie ahead, but the computing revolution that Nvidia has helped initiate promises to reshape the world as we know it.
"Food expert. Unapologetic bacon maven. Beer enthusiast. Pop cultureaholic. General travel scholar. Total internet buff."