Comparing iPhone 14 Pro and iPhone 15 Pro: Anticipated Upgrades and Changes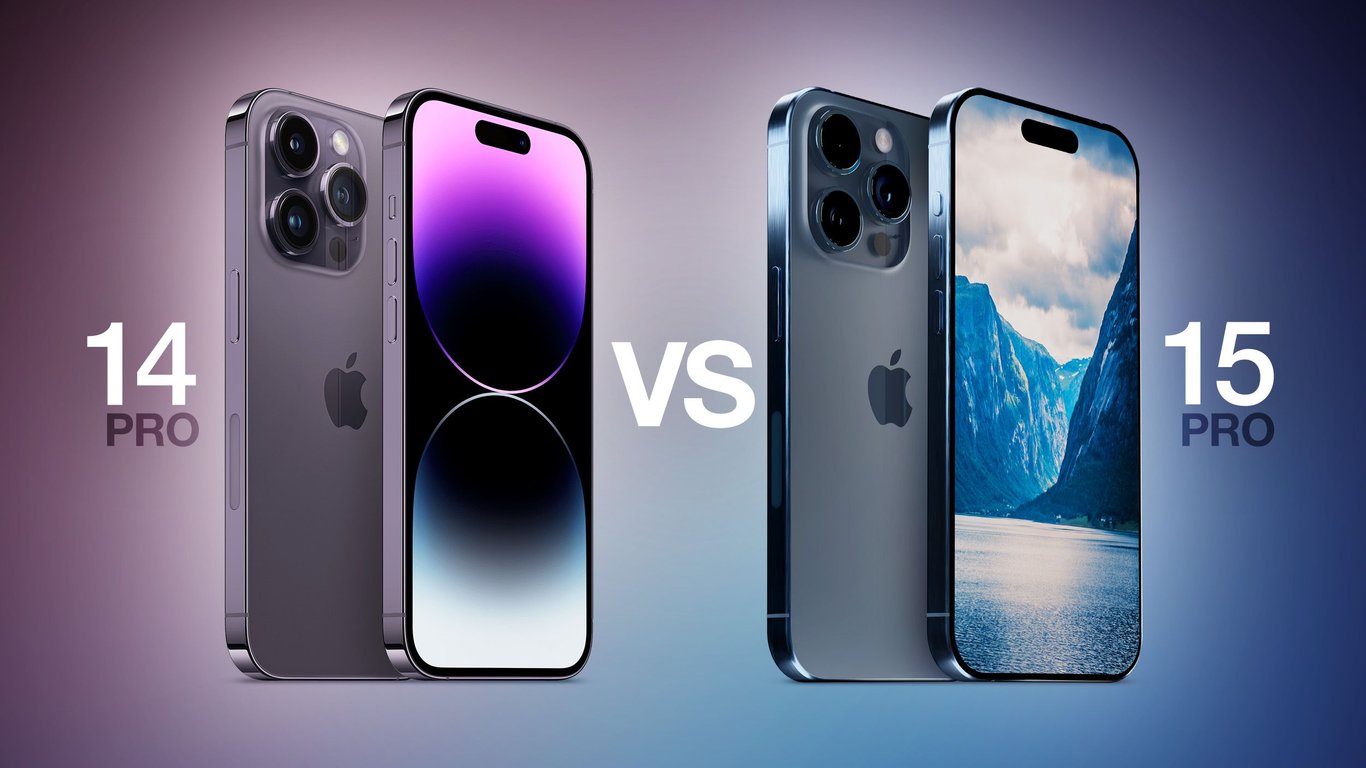 Apple's Highly Anticipated iPhone 15 Pro and iPhone 15 Pro Max Set to Launch Soon
In less than a month, Apple is all set to unveil its much-awaited iPhone 15 Pro and iPhone 15 Pro Max. These new models are expected to introduce a plethora of upgrades and changes, surpassing the features of the previous iPhone 14 Pro models.
One of the key differentiators between the iPhone 14 Pro and iPhone 15 Pro is the incorporation of a lightweight titanium chassis with slightly curved edges. This design change not only ensures durability but also adds a touch of elegance to the overall look of the phones. Additionally, the display bezels of the iPhone 15 Pro models will be thinner, providing users with a more immersive viewing experience.
In terms of connectivity, the iPhone 15 Pro will come equipped with a USB-C port, allowing for faster data transfer speeds. This highly anticipated addition will certainly enhance the overall user experience and convenience.
Furthermore, rumors are rife that the iPhone 15 Pro Max will feature a periscope telephoto camera with up to 6x optical zoom, while the iPhone 15 Pro will sport a ƒ/1.7 wide camera. These camera enhancements promise to take smartphone photography to new heights, offering users the ability to capture stunning and detailed shots.
Apple has also stepped up its game when it comes to performance. Both the iPhone 15 Pro and iPhone 15 Pro Max will be powered by the A17 Bionic chip, ensuring improved speed and efficiency. Additionally, these models will offer more memory, with a capacity of 8GB, allowing users to multitask seamlessly.
In terms of connectivity, the new models will support Wi-Fi 6E, providing faster and more reliable internet connections. In addition, they will also feature 15W wireless charging capabilities, offering a convenient and hassle-free charging experience. Storage options have been upgraded as well, with users having the choice to opt for up to 2TB of storage capacity, accommodating their ever-growing digital needs.
The iPhone 15 Pro series will be available in a range of elegant colors, including silver, gold, space black, and dark blue. According to some leaks, Apple may also introduce a dark red variant, adding a pop of color to their lineup.
However, with these impressive upgrades and additional features, the starting prices for the iPhone 15 Pro and iPhone 15 Pro Max will be higher than their predecessors. Reports suggest that the iPhone 15 Pro will have a starting price of $1,099, while the iPhone 15 Pro Max will start at $1,199.
Apple enthusiasts can expect to witness the grand unveiling of these new models at an Apple event scheduled for Tuesday, September 12. Following the event, the iPhone 15 Pro and iPhone 15 Pro Max are set to hit the shelves on Friday, September 22, marking another milestone for Apple in the world of smartphones.
Dodo Finance will keep you updated with all the latest news and announcements regarding the iPhone 15 Pro series, so stay tuned for more information.
"Bacon trailblazer. Certified coffee maven. Zombie lover. Tv specialist. Freelance communicator."