Women's football is making progress, but there is still a long way to go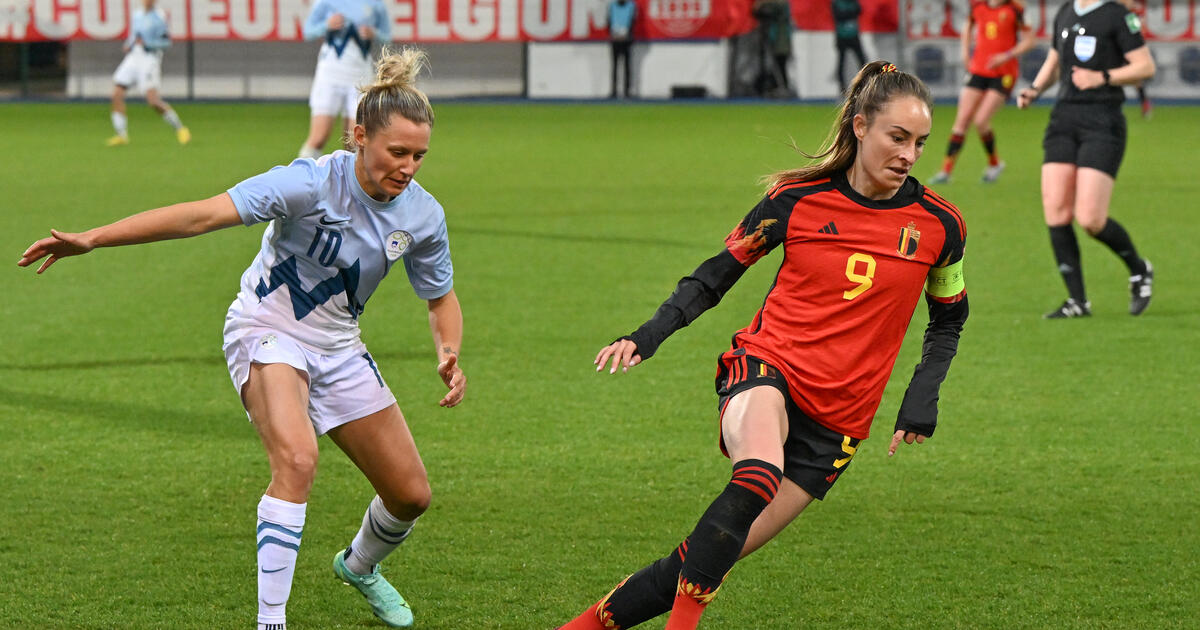 The final of the women's cup is on the program in France. Olympic Lyon, where Red Flame Janice Cayman leaves after this season, will face PSG. Women's football is going through an important period in our southern neighbours. A few weeks ago, it was announced that a fully professional competition would start from the 2024-2025 season. They follow in the footsteps of countries like England and Spain.
Infantino is sounding the alarm
Women's football has really become much more attractive to the general public in recent years. The 2022 European Championship in England was very well followed on the television channels and this season there were regular women's matches in England and Spain which for tens of thousands of fans were finished. It is clear that attention to women's football is growing, but serious doubts remain.
The world cup will take place next summer Australia and New Zealand and FIFA President Gianni Infantino was unhappy with the proposals from major footballing nations. "The offers, especially those from the five major European countries, are still very disappointing and simply unacceptable," he told a press conference in Geneva, Switzerland. "We are obliged not to broadcast the World Cup in the five countries if the applications are not fair."
Television money provides the huge sums involved in men's football. Infantino also wants them to invest in women's football, so that important steps can be taken there as well. "Concretely, while broadcasters pay 100 to 200 million dollars (91.2 to 182.4 million euros) for the Men's World Cup, they only offer $1-10 million (0.9 million to 9.1 million euros) for the Women's World Cup. It's a slap in the face for all the fantastic players at the Women's World Cup and, indeed, for all the women in the world."
FIFA has already tripled the prize money. Who will draw from this summer $143 million. For men, that was $440 million in Qatar. Women's football wants to impose the same salaries on federations as for men and some countries such as Norway, Spain, the Netherlands and the United States have already implemented this. A good example, but there is still a lot of work to do.
Models like Wullaert
If there are more resources, women's football can grow. In Belgium, there is also a need for more resources. Several teams will leave next season super lottery league schedule more workouts, but it's not always easy because almost all women are still studying or have a job. Women's football in Belgium, and beyond, needs even more role models such as Tessa Wullaert.
She reaches a very high level, is eloquent, promotes the sport among girls with her GRLPWR project and she is a personality who dares to name things. "First we need people who want to invest in the clubs and then the results will follow," she hammered home the point in Krant van West-Vlaanderen. "Every player in Belgium should have one professional contract must have. Then they can train during the day rather than in the evening. We are doing it now with the resources we have," she also told Sporza.
However, there was also good news from our country. After all, the Lotto Super League will be under the wing of the ProLeague come. A next step in professionalization. Dennis Henderickx, Sporting Director of the Pro League, is working on a strategic plan for the development of the Lotto Super League. "The goal is to systematically make the top women's division into a highly professional league. We are working on this in various fundamental areas, such as strengthening club boards, talent scouting, training and infrastructure. Developing a wider fanbase, developing media rights and growing business are important areas of work," he said in a press release.
Women's football has come a long way in recent years. The sport has become more popular with girls and is attracting more and more attention. However, many steps still need to be taken. At the moment, women's football is not yet a major professional sport and this must change in the coming years. It's already a branch of sport from which you can get a lot more.
Read also:
"Introvert. Avid gamer. Wannabe beer advocate. Subtly charming zombie junkie. Social media trailblazer. Web scholar."