Wieke Kaptein (17) as the youngest Dutch woman to have participated in the Women's World Cup: Johan Cruyff College in Enschede is…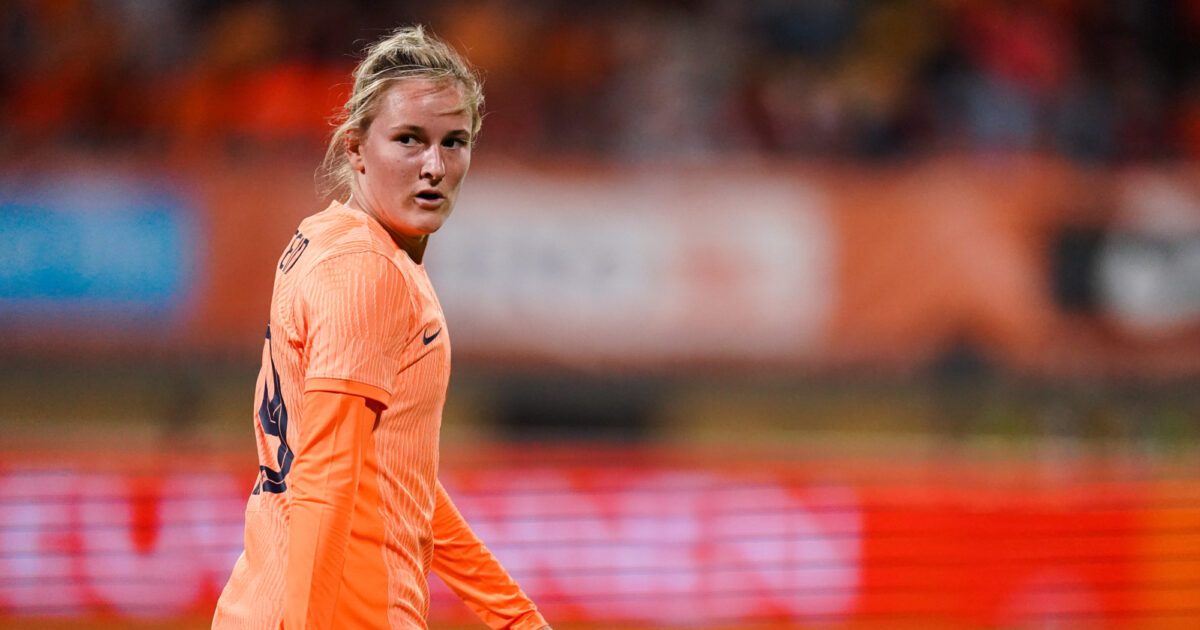 Becoming a teammate of players you've always admired: that's what happens to footballer Wieke Kaptein from Hengelo. After her professional contract with FC Twente, playing in the Eredivisie and the Champions League, she is now selected for the Women's World Cup in Australia and New Zealand, which begins on Thursday. At 17, she is the youngest Dutch player to have taken part in the World Cup. At his school, the Johan Cruyff College in Enschede, they are very proud.
Mission accomplished
The Orange Lionesses will play their first match this Sunday. "The realization that you can play for your own country makes playing for the Orange team very special," Kaptein said earlier in a interview with Johan Cruyff College. She was part of the Dutch youth team at the time and wanted to play in the national team. "I will always do my best for this," she said. This goal has already been achieved, at the age of seventeen.
Continue your studies after the World Cup
They are honored in his school. "She delivers top performance on the pitch, but also in education," says Camiel Swerink of Johan Cruyff College. Wieke is taking the MBO course in Sport & Coaching there and would like to complete it, according to the head of education. "She is still of school age, but would also like to get her homework. Wieke can decide for herself when she takes tests, when she receives lessons and when she hands in homework. All of her schoolwork revolves around her career in high-level sport."
"Officially, Wieke is in her second year of three-year studies, but she's not really 'successful' like the other students. She is absent a lot because of her sport. The World Cup is in Australia and New Zealand for the next four weeks. According to Swerink, it's a good thing it's summer vacation now. "Wieke is now gone for a month, of course, but she doesn't have to catch up on extra work because of the holidays."
"It's always special when the students go to the European or World Championships, we are proud of that."
Camiel Swerink, Director of Education Johan Cruyff College and Top ROC Sports Coordinator
Advice for student-athletes
The Johan Cruyff College specializes in the combination of high level sport and studies. Every student at MBO School is an athlete. "Each student has a mentor with whom they can discuss topics such as: what homework do you want to finish this week, what goals do you have and when are you going to take the exams."
In addition to mentors, all JCC students are guided by interns from the Social Work higher professional education program. They help set the schedules, have contact with the coaches and make sure that the schedules are respected.
proud school
Wieke Kaptein is one of the greatest talents in the world. But she's not the only talent the school has for elite athletes. "We have a lot of pros in different sports. We also have volleyball players or basketball players who go to the European Championship or the World Cup", explains the top sports coordinator. "These moments are certainly special and we are proud of them. When we can watch the games live, we do it together at school."
"Introvert. Avid gamer. Wannabe beer advocate. Subtly charming zombie junkie. Social media trailblazer. Web scholar."