'Ugly countess' in famous Flemish painting almost certainly turns out to be a transvestite | interior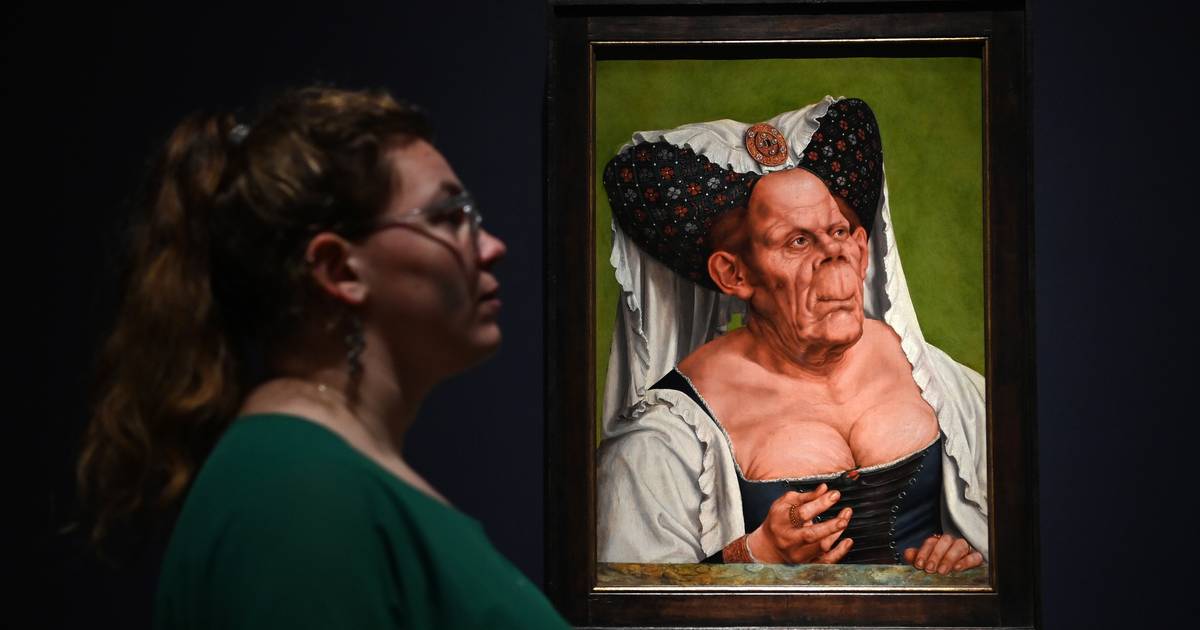 The painting is known as The ugly countess, portrait of a woman with a bald head and wrinkled skin. But did the Flemish painter Quinten Massijs paint a woman in 1513? More than five centuries later, the work has been reassessed: it is almost certainly a transvestite.
No, she's not the prettiest of moms, with her crooked face, receding hairline and wrinkled chest. Massijs (1466-1530) produced an oil portrait of an aristocratic old lady. The work got the name Portrait of a grotesque womancommonly called The ugly countess. She was given this "title" after her image was found to be the inspiration for Sir John Tenniel 150 years ago. He did the illustrations for Alice in Wonderland and his drawing of the Countess in this world-famous book bears an eerie resemblance to Massijs' special wife.
It hangs in the National Gallery in London and is popular among visitors for its striking appearance. Massijs painted many religious images, but according to Renaissance scholar Emma Capron, the Flemings also loved carnival. Capron is the curator of the exhibition The Ugly Duchess: Beauty and Satire in the Renaissancewhich opened last week at the National Gallery.
She is almost certainly a he
Capri says in The Guardian that Massijs did not paint a woman, but a man disguised as a woman. A transvestite. "Yes, she is almost certainly a he. This corresponds to the image that Massijs was interested in carnival, the party where sometimes men also dress up as women. The work is probably based on a fantastical figure. The face and the shoulders are very masculine, unlike the breasts.This breast was almost certainly born out of Massijs' fantasy.
Until now, there was the theory that the old woman suffered from a disease that affected her bones. Doctors thought it was Paget's disease, an inflammation that causes bones to become deformed. In 2008, Michael Baum, a former professor of surgery at a University of London, concluded that the naughty countess did indeed suffer from the aforementioned disease, which, among other things, caused her nose to stick up and also deformed her chin, forehead and collarbones. . .
Capron disagrees. "I don't think it's Paget or any other disease. I also have my doubts as to whether the portrait is based on a particular individual. It's the world upside down, men pretending to be prestigious women. I see it mainly as a satirical work. This was not unusual in the Renaissance."
Art historian Frans Henk Hoekstra says carnival and other "silly" subjects are common in 16th-century Flemish art. "I don't immediately know of any examples of men dressed as women. Dressing up also happens, whether it has to do with our current definition of cross-dressing, I dare not say. "If the portrait of Massijs were to be of a man, then according to Hoekstra there must be a source that makes this plausible. . "Anyone can say anything about art. After all, there are many problems in art history to which we have yet to find answers.
The exhibition, with the ugly countess as its radiant center, runs until June 11.
Watch our news videos in the playlist below:
Free and unlimited access to Showbytes? That can!
Log in or create an account and don't miss anything from the stars.

Yes, I want free and unlimited access
"Infuriatingly humble social media ninja. Devoted travel junkie. Student. Avid internet lover."