Turkish journalists have been investigated for spreading 'fake news' from the earthquake zone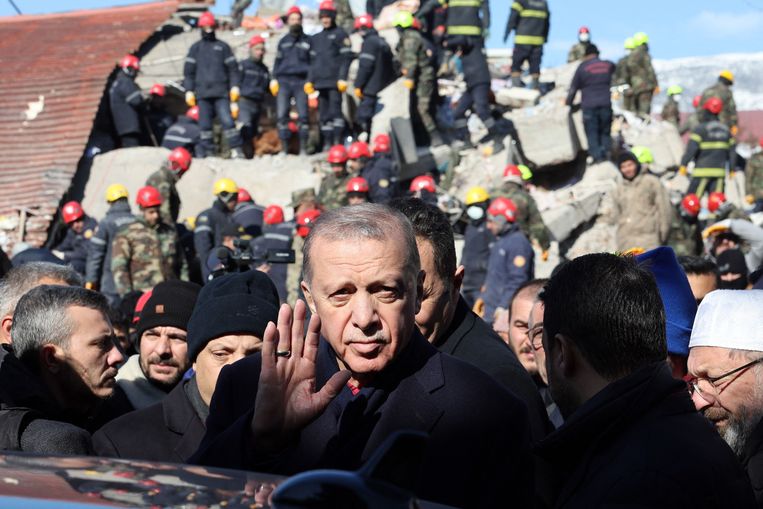 The UK broadcaster spoke to a freelancer who had to report to the police station due to a possible breach of a disinformation law. Turkish journalists have been facing a controversial new law since October last year. This allows journalists to be arrested for sharing what the government considers disinformation.
According to President Recep Tayyip Erdogan, such a law is necessary to protect the population. However, observers say press freedom in Turkey is restricted. Violation of the law can result in a three-year prison sentence.
Visiting the disaster area this month, Erdogan warned that those who spread "fake news" and "cause social chaos" will be prosecuted. Freelancer Mir Ali Koçer, who says he has been very careful in his critical coverage of victim support, tells the BBC he was questioned by police for allegedly spreading false information. The journalist works for various news sites affiliated with the opposition.
Reporters Without Borders (RSF), an organization that works for freedom of the press, describes the investigation into Koçer as "absurd". The Turkish authorities do not want to answer questions from the BBC. Earthquakes in Turkey and Syria have killed more than 50,000 people.
Transmitters fined

Earlier, three TV stations were fined for reporting on the Turkish government's shortcomings. Channels Halk TV, Tele 1 and Fox have been fined by Turkish media regulator RTUK. Additionally, Halk TV and Tele 1 were banned from broadcasting some of their daily programs for five days. The three channels are known for their generally critical attitude towards Erdogan. Halk TV has links with the largest opposition party, the CHP. In recent weeks, this party has sharply criticized the emergency aid and accuses Erdogan's government of insufficient control of compliance with building regulations, as a result of which many buildings could not withstand the earthquakes earthen.
After the earthquakes, television regularly criticized the emergency aid, which would have started slowly. Critics felt that the Turkish government was ill-prepared for such a disaster, despite the major earthquakes that occurred before.
Social networks

Twitter was also blocked for several hours a few days after the disaster. This block was quickly lifted after much criticism, as Twitter was an important communication tool for rescuers. Victims trapped under the rubble also shared their location via Twitter so they could be rescued.
"Infuriatingly humble social media ninja. Devoted travel junkie. Student. Avid internet lover."