Ties de Ruiter (12) of Lelystad at the Optimist World Sailing Championships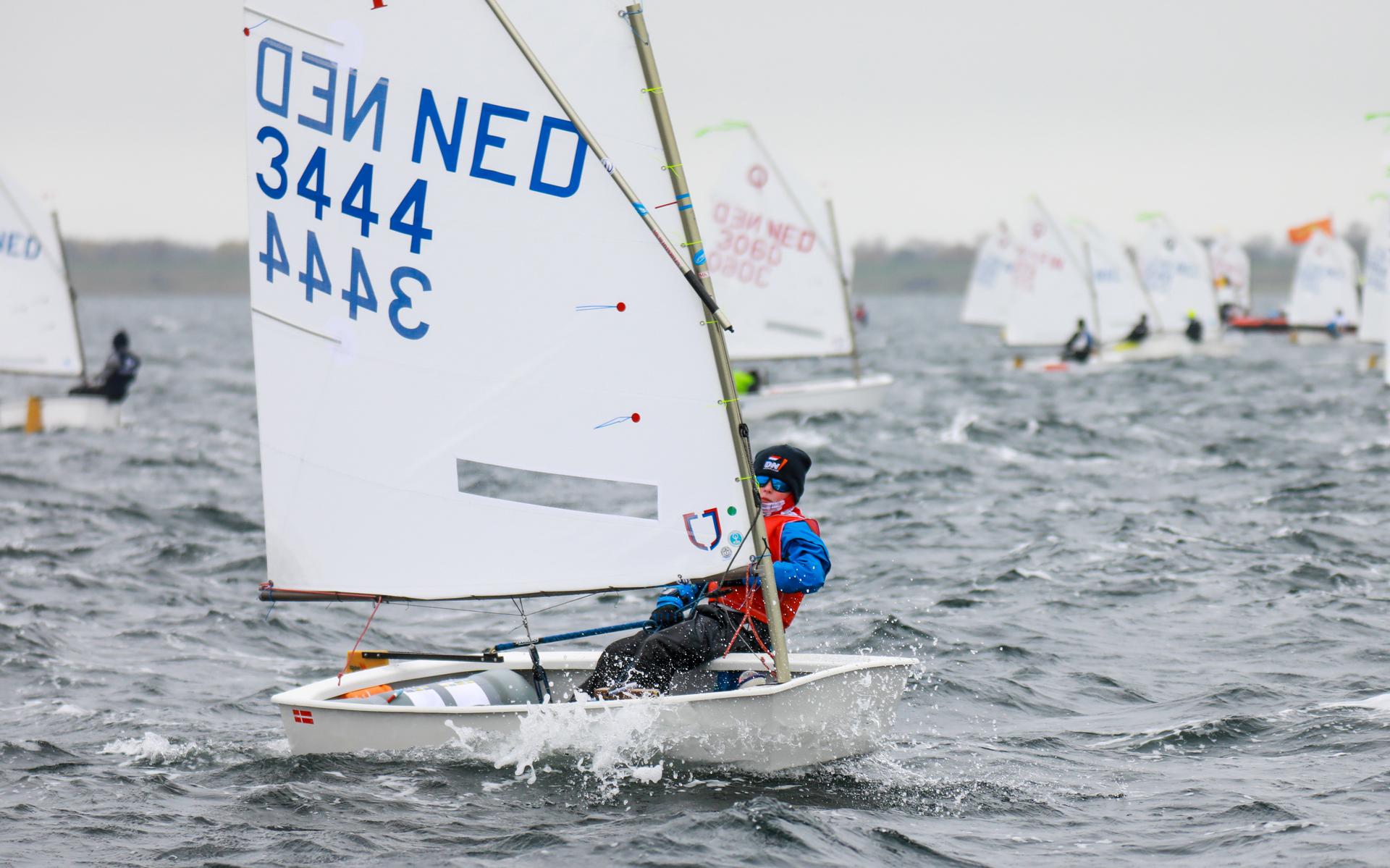 Ties de Ruiter, 12, from Lelystad, is preparing for the Optimist World Sailing Championship in Spain. Last weekend he was definitely selected for the Dutch team.
After two selection weekends, the Optimist Club Netherlands announced on Sunday the selection of the top five Optimist sailors in the Netherlands. "It was exciting until the last game," Ties said. "We couldn't sail on Saturday because there was no wind. So everything had to be perfect on Sunday. In the end, Ties managed to clinch his ticket to the World Cup in the fifth and final game of the day.
Ties has been part of the talented team at Optimist Club Netherlands for a year and a half. "There, I can sail with the best sailors in the Netherlands. You learn from each other and with each other. We organize races throughout the Netherlands. But also many abroad. I have already been to Garda (Italy) and Monaco. Next summer we will go to England for the English Championship. And now I can also go to Spain.
Ties is in group 8 at De Meander primary school in Lelystad. "It's quite complicated to explain what happens when you sail. I often leave immediately after school on Friday and only come home on Sunday. Then I sail all weekend in Zeeland or somewhere on the IJsselmeer. We are also staying there in our motorhome. Children from all over the Netherlands participate and often also from Belgium or England. And sometimes even further. You sometimes do eight races in a weekend.
Participating in the World Championship is a special experience for Ties, but not new. Four years ago, he was already taking part in the Cadet World Sailing Championship. A small boat for two.
The Optimist World Cup will take place on Spain's Costa Brava from June 15-25.
"Introvert. Avid gamer. Wannabe beer advocate. Subtly charming zombie junkie. Social media trailblazer. Web scholar."