"Those who don't know Félix de Rooy have missed the boat"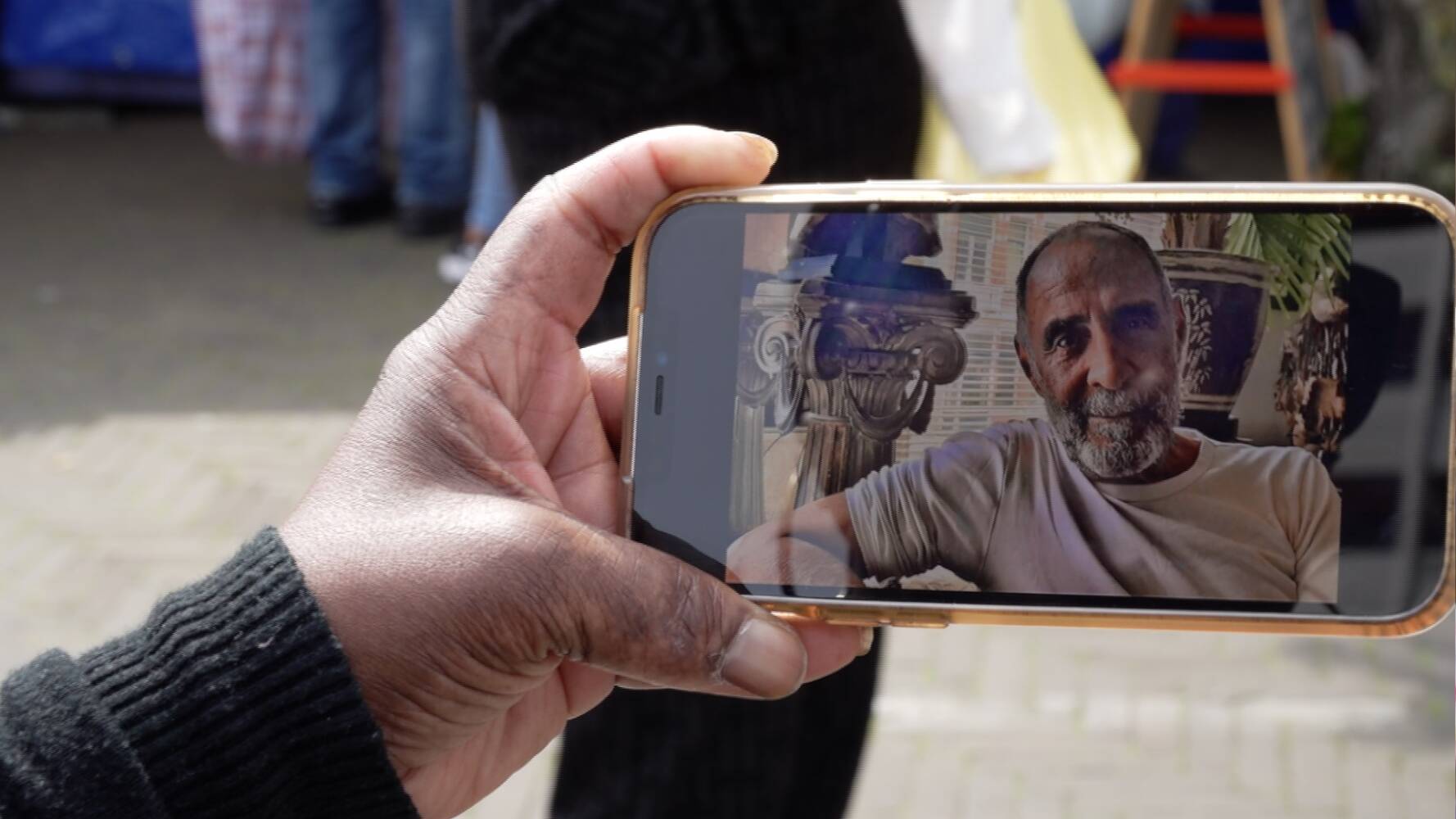 May 10, 2023 | Sam Jones
Felix de Rooy (70), the filmmaker, director, artist and actor from Curaçao, is in full swing in the Netherlands on the picture. Literally and figuratively: his work can now be seen at the Stedelijk Museum in Amsterdam and the Eye film museum is interested in his films.
De Rooy is greeted with applause at the Eye Filmmuseum in Amsterdam. Sparkling eyes. In the audience are mainly older people who know his work or have heard of it. There's a lot of appreciation for the man who has faded somewhat in recent years.
Video: Sam Jones
Félix de Rooy was born in Curaçao where he grew up. He has also lived in Suriname, Mexico and the United States. He started at the Free Academy in The Hague and in New York he obtained his master's degree in film and directing.
He is known for his many paintings and other works of art in which he takes a critical look at the colonial past in particular. He does this from a black Afro-Caribbean perspective. His exposure is well known white on black in the late eighties, in which he shows how stereotypical images are made of black people from the point of view of white people.
With his work, he addresses issues that concern all layers of society: taboos and prejudices about race, gender and sexuality. His works often focus on colorful and dreamlike images, in which mythical human figures are central.
He calls his style "psychic realism"; what exactly it is often remains difficult to understand for the general public. The exhibition at the Stedelijk Museum and the film program of Eye aim to make the work accessible to a wide audience.
Vernon Chatlein, an influential Caribbean musician and composer, was inspired by De Rooy. "People who don't know him have missed the boat. It's simple," he says.
The weekly update
From now on, stay informed of the most important updates from the Caribbean community. Subscribe like the others the weekly update via this link.
"Bacon trailblazer. Certified coffee maven. Zombie lover. Tv specialist. Freelance communicator."