'They wanted football to be big in the United States. It became my mission'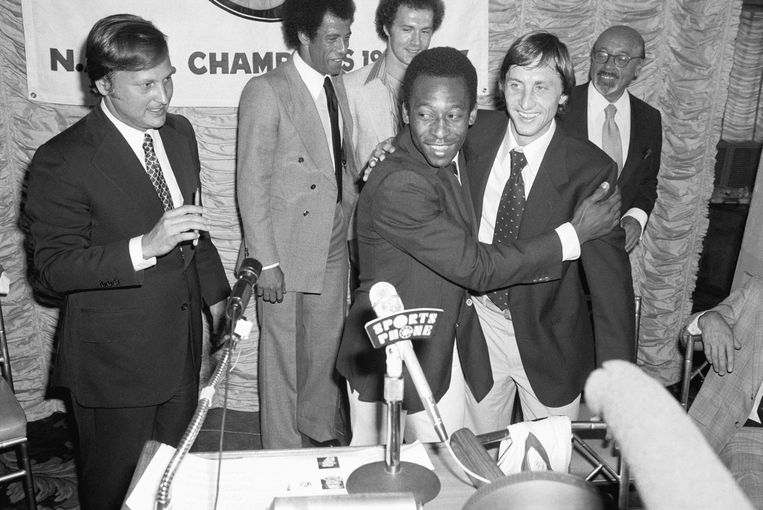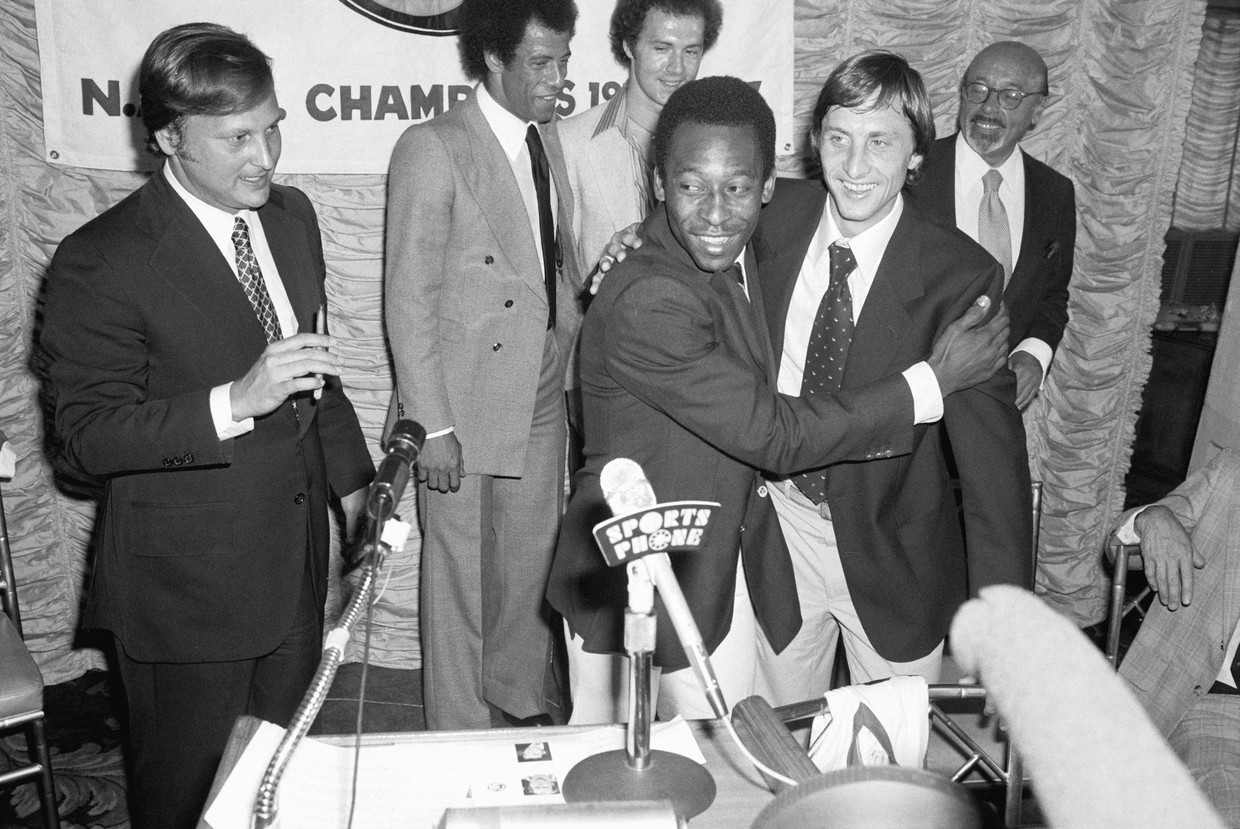 On June 11, 1975, the great Pelé reports on a press conference at Manhattan's notorious 21 Club, a favorite haunt of movie stars, musicians and politicians. Two hundred journalists and photographers are literally fighting for a place when the Brazilian speaks on stage behind a string of microphones. We can finally say that football has arrived in the United States.
In the twilight of his career, Edson Arantes do Nascimento, football name Pelé, played three seasons for New York Cosmos in the North American Soccer League (NASL). His arrival gives luster to the new league, founded in 1968. Pelé is the dream ambassador of a sport still ignored by most Americans.
The triple world champion was 34 when he signed in New York. Eight months earlier, he had said goodbye to the Brazilian Santos, for whom he had played eighteen seasons. He is officially retired. "I wanted peace," he told CNN in 2011. He ignored offers from England, Spain, Italy and Mexico.
new york mission

In Brazil, the pearl of football is national property. No club ever knows how to lure him abroad, but he makes an exception for New York. They wanted to grow football in the United States. It became my mission.
Still, it takes some effort to bring the big Pelé to the little NASL. The director of Cosmos, Clive Toye, travels the world for several years from 1971 to appease the Brazilian. For a final boost, Secretary of State Henry Kissinger, a big football fan, sends a telegram to the Brazilian.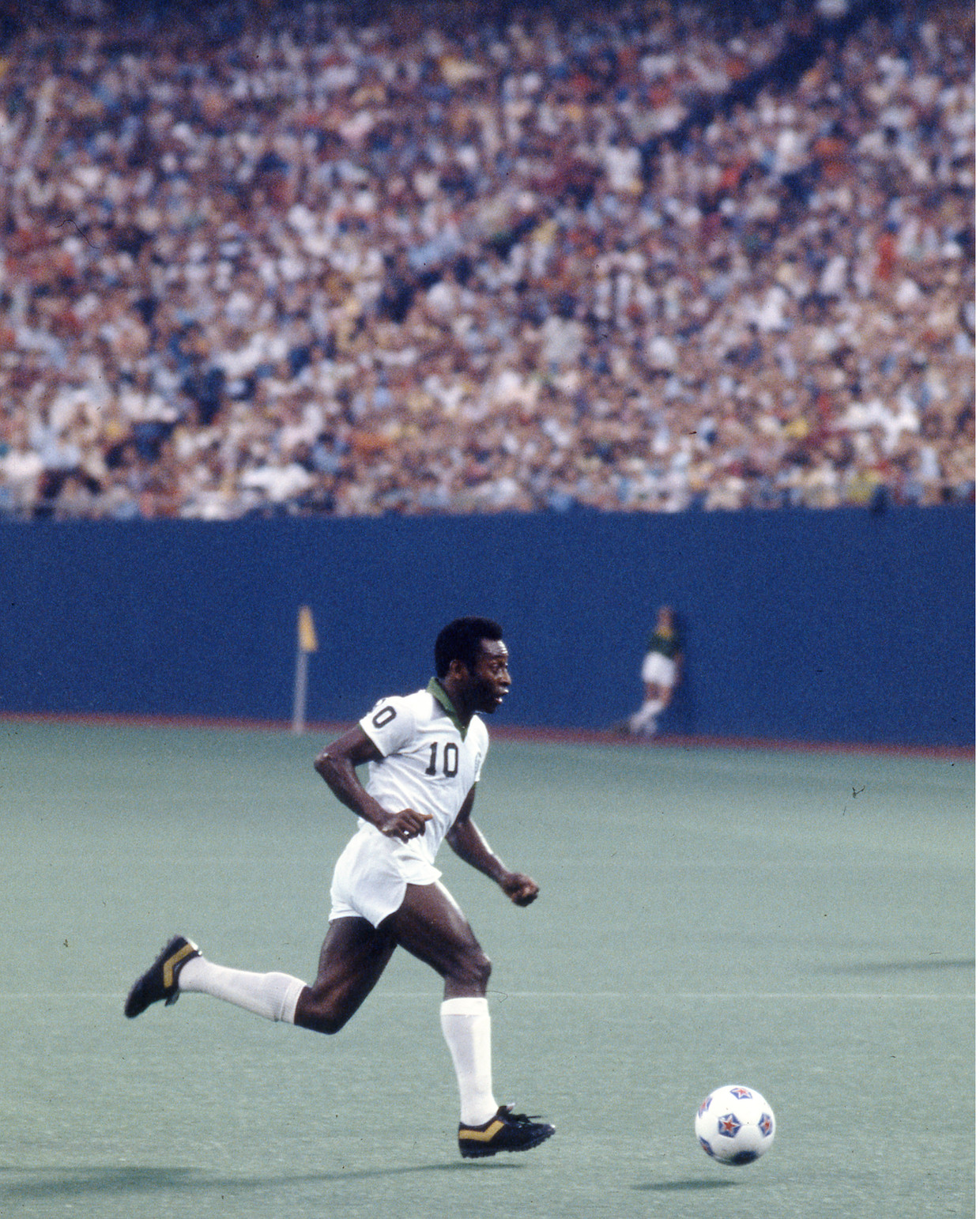 Pele signs for a record $7 million with Cosmos, owned by entertainment giant Warner Communications. To give him a tax advantage, he is designated as a musician in the contract. Pelé plays the guitar, in Brazil he had some hits. At Atlantic Records, he became a label mate of Led Zeppelin and the Rolling Stones, among others.
Difficult start

The missionary had a difficult start in the field. Cosmos is a small club run by a handful of people. An average match attracts 6,000 spectators. New Yorkers are hardly prepared for the arrival of a world star. The club plays its home games at the modest Downing Stadium on Randall's Island. Prior to Pelé's debut, a friendly match against Dallas Tornado, large patches of mud on the field are hastily covered in green paint.
Pelé immediately proved his appeal: the match (2-2, Pelé equalized) attracted 22,000 spectators and more than 10 million Americans watched the report live on CBS. Wherever he goes, the stadiums are fuller than usual.
Pelé quickly feels at home in his new hometown, even if he needs a bodyguard to get around. "When I started playing for Cosmos, I became a New Yorker," he said in 2014. The New York Post. Until late in life, he visited his old apartment in Manhattan every summer.
During his playing days, Pelé hosts a football clinic in Central Park. American football star Joe Namath asks him if he wants to be a kicker in the NFL. "I can't score with a helmet", is the answer.
Glamor Club

With the arrival of Pelé, the Cosmos becomes a glam club. Every Monday footballers party at the famous Studio 54 nightclub with stars from the Warner stable such as Robert Redford, Barbra Streisand, Elton John, Rod Stewart and more. "Partying with Pelé is a privilege," Mick Jagger once said. Women are often hanging from the arms of the footballer, says his biographer David Hirshey, who follows him in his New York years. "Not for the book," Pelé told him with a wink.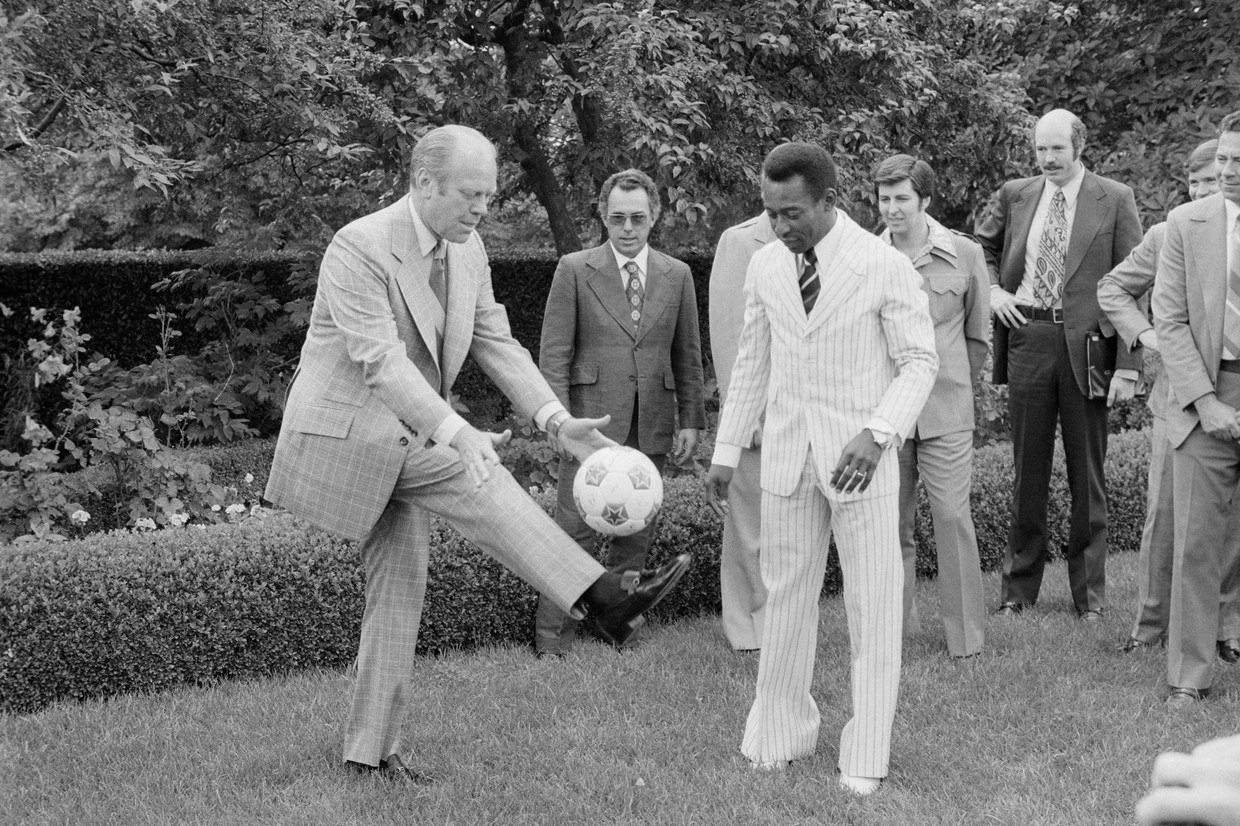 In his first two seasons in New York, the Cosmos squad lacked the necessary talent. The other players are visibly nervous about Pelé, who scores with a bicycle kick in the first training session. The old king still proves capable of doing so.
In 64 games for Cosmos, Pele scored 37 times. In 1977, he played in the NASL Finals, in which the New Yorkers beat the Seattle Sounders 2-1. Other stars then followed his trail to New York: Carlos Alberto, Franz Beckenbauer and Italian striker Giorgio Chinaglia helped him win the championship.
"It was the best period of my career," Beckenbauer said last week when Pelé died. "He called me his brother. I thought it was a huge honor.
Bye

On October 1, 1977, Pelé received a grand farewell in a Giants Stadium in New Jersey filled with 77,000 fans. Cosmos plays against his former club Santos, he plays one half for each team. Afterwards, the Brazilian is embraced by his friend Muhammad Ali, who shares his title of "the greatest".
Pelé wanted to plant a seed in the United States, he once confided to biographer Hirshey when he arrived in New York. "It can grow into a big tree," he said. 'We will see.' After Pelé's arrival, greats like Johan Cruijff, George Best, Bobby Moore, Eusébio and Franz Beckenbauer also found their way to the NASL, but the experiment collapsed in 1984 under a mountain of debt.
For a time, the football fire stoked by Pelé was a night-light, until the creation of the new competition, MLS, and the 1994 World Cup. Without the Brazilian, it probably wouldn't have happened quickly, a- have we heard from the world of American football in recent days. "Pelé's decision to bring his arts to the United States," said MLS boss Don Garber, "changed the sport of this country forever."
"Introvert. Avid gamer. Wannabe beer advocate. Subtly charming zombie junkie. Social media trailblazer. Web scholar."