"The ECB can no longer trust its own forecasts," ING economist Brzeski says of the interest rate decision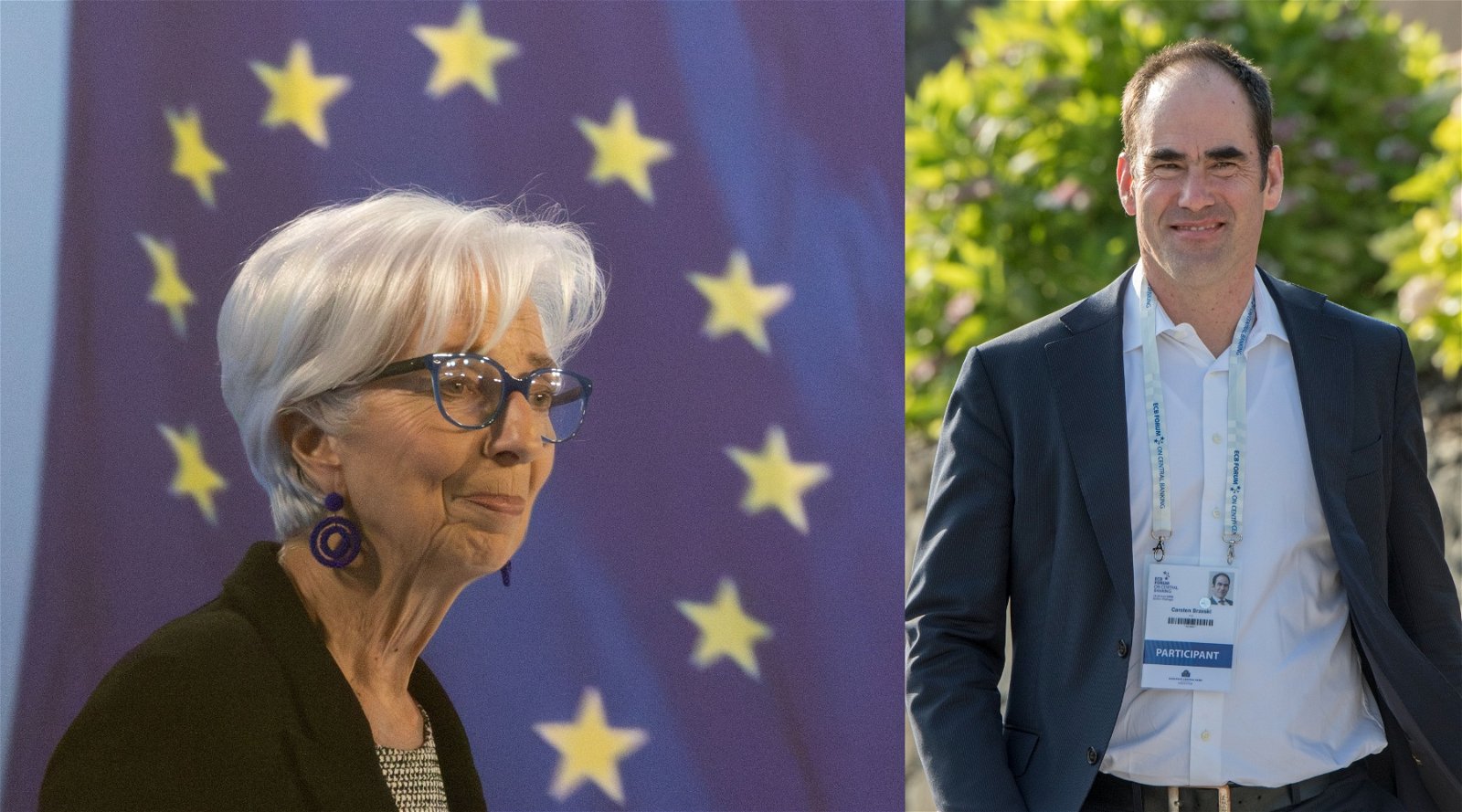 Both the Federal Reserve and the European Central Bank raised interest rates by 25 basis points this week. ING Germany's Chief Economist Carsten Breschi explains Business AM.
---
Listen to the full conversation with Carsten Brzeski here:
---
It is already the seventh time the ECB has raised interest rates in less than a year. In the United States, they already had a tenth increase in one year.
"We can already see the economy picking up," says Bresky. "We saw the results earlier this week Bank Credit SurveyIt was clear that demand for new loans in the Eurozone had fallen sharply.
"We've never had such a sharp tightening before, so it's good to slow down a bit."
Time for a break?
Brzeski thinks this is not yet the case in Europe. "Christine Lagarde (Chairman of the ECB, ed.) insisted once again yesterday that there is no pause yet, they will continue with interest rate hikes. But I don't think they can continue as Lagarde tried to fool everyone yesterday. But at the next meeting, on June 15, in another quarter will be included.
"I think a big problem is that you only see the full impact of what you've decided in the past with monetary policy six months, a year, a year and a half later," Brzeski explains. "In fact, it has been a long time coming to stop, the problem is that the ECB, because they are often wrong in their assessments, no longer trust their own forecasts. So today they are looking more at current developments where inflation is too high.
"The ECB decides to go ahead, knowing that it can't really affect current inflation. I think it's safe to say that in six months it's become clear that what the ECB did was really wrong.
Hammer and anvil
On the one hand, the ECB wants to reduce inflation, but without crippling the entire economy. "In another quarter, if the deposit rate is 3.5 percent and the funding rate is 4 percent, I think we're in good shape," says Bresky.
"After the June meeting, I think it's time to slow down a bit and enjoy the summer. They're waiting a bit at the ECB to see what the consequences of this sharp interest rate hike are."
United Nations
So Europe doesn't seem to be taking a break following America's lead. "There are some more specific factors at play in the US: regional banks, the debt ceiling and yet another major recession is imminent. It's natural to expect the central bank to actually cut interest rates at the end of the year. It's much higher there than in Europe."
"Europe has always been three to six months behind the US, so I don't think we'll see a reduction this year, but we'll certainly be discussing it in the spring of 2024," Bresky said.
(NS)
"Explorer. Devoted travel specialist. Web expert. Organizer. Social media geek. Coffee enthusiast. Extreme troublemaker. Food trailblazer. Total bacon buff."