Thai man sentenced to two years in prison for selling a calendar with yellow ducks | Abroad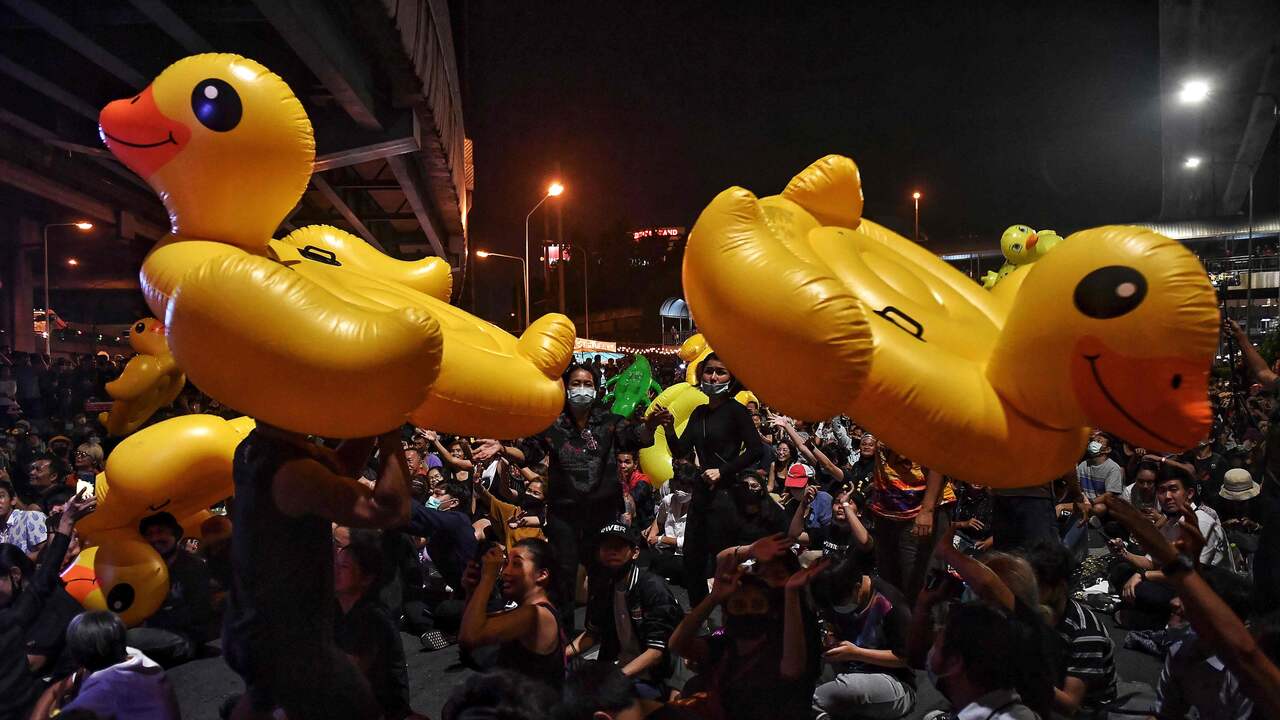 ---
A Thai man has been sentenced to two years in prison for selling yellow duck calendars. This was decided by the court on Tuesday after a six-day trial.
The 26-year-old was arrested on New Year's Eve 2020 at his home in Bangkok. The calendars with the ducks were confiscated. According to the authorities, selling the satirical calendar undermines the Thai monarchy.
Officials said the images and descriptions ridiculed King Rama X of Thailand. The man was therefore accused of insulting the monarchy.
The man had already been sentenced to three years in prison. But because his testimony was deemed useful, the sentence was reduced to two years. He denies the allegations. He points out that he only sold the calendars and, according to him, is not responsible for the content.
He sold the calendars through the pro-democracy Facebook page Ratsadon. Action groups want their country to become a democracy. The yellow rubber duck symbolizes the protest movement that wants to reform the monarchy in Thailand.
The law is used to suppress criticism of the monarchy
According to Human Rights Watch, the sentence is another sign that freedom of expression is restricted in Thailand. The human rights organization believes the man should be released immediately. The United Nations Human Rights Committee also said in a statement that the government should not ban criticism of the monarchy.
The man was convicted under Section 112 of the Thai Code. It states that "whoever slanders, insults or threatens the King, Queen, Heir to the Throne or Regent shall be punished with imprisonment from three to fifteen years".
The law has long been used to stifle criticism of the Thai monarchy. The number of people arrested for insulting the monarchy has risen dramatically in recent years.
At least 1,890 people, including 284 minors, have been charged since July 2020. During that month, mass protests began, which the police cracked down on harshly. In at least 228 cases, it's an insult to the monarchy.
"Infuriatingly humble social media ninja. Devoted travel junkie. Student. Avid internet lover."