Tess Doeschot and Maud Koster in Orange U15 preliminary selection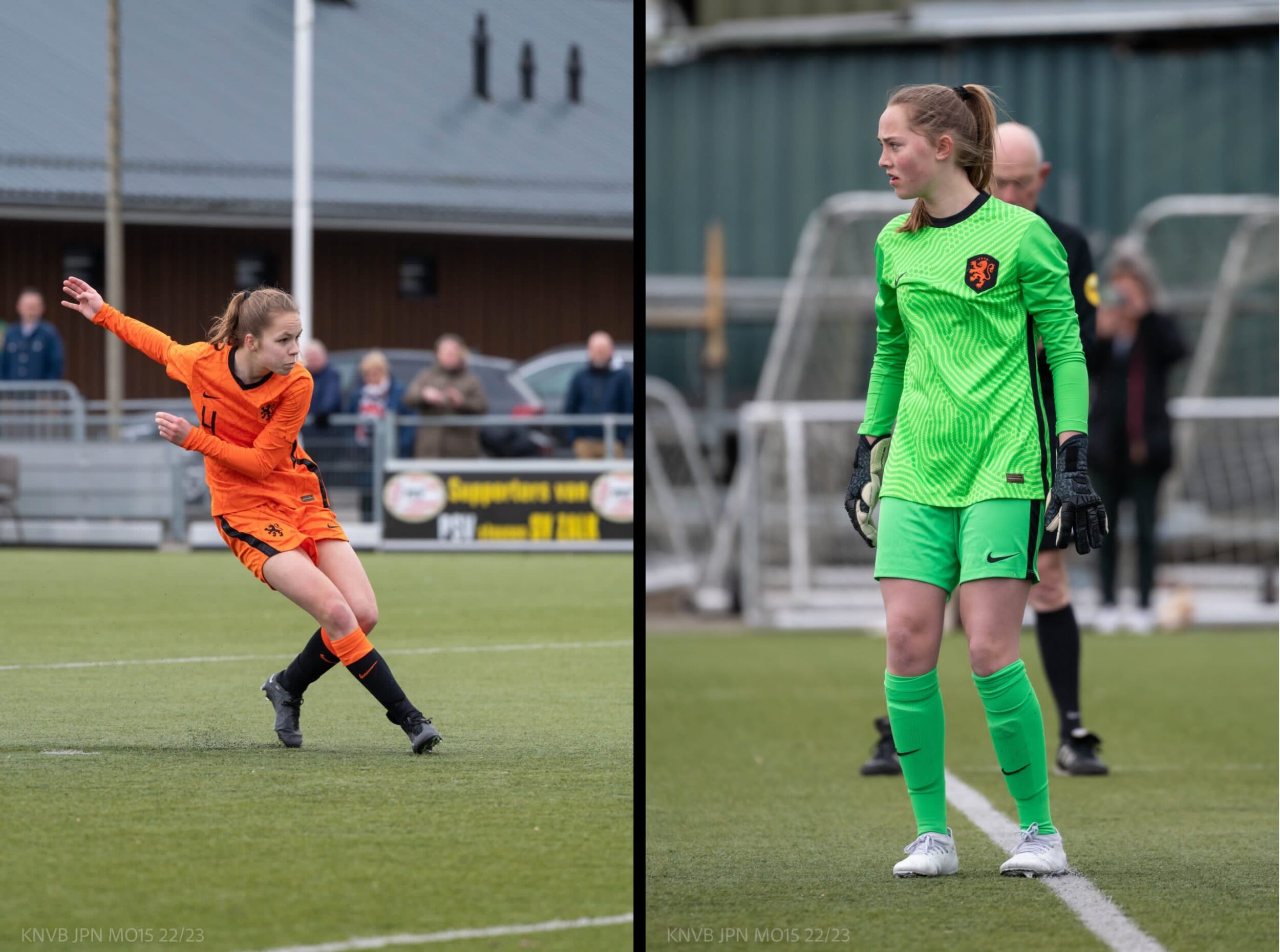 A new generation is coming to Oranje O15. The young Lionesses will face Belgium twice in May. KNVB coach Maria van Kortenhof has made a provisional selection of 29 players for these exhibition games in Hoogstraten and Bavel, reports women's football news.nl.
The particularity is that two ladies from Hengevelde represent our country, Tess Doeschot and Maud Koster. Ladies of the class!
The double encounter with the southern neighbors is the first international match for Orange O15 this season. Matches against Germany and the United States are also scheduled for the KNVB's youngest youth team in June. The final selection of 20 players for the duels with Belgium will be announced on Wednesday 3 May.
The provisional selection:
| | |
| --- | --- |
| Isis Kolfoort | Teen den Haag |
| Noah flower | Barendrecht |
| Crutzen Fairy | Bekkerveld |
| Pennock Live | Bennekom |
| Maud Thomassen | Borussia Monchengladbach |
| Tess van der Vliet | Dongen |
| Yara Menting | DTS'35 |
| Naomi van der Linden | Excellency |
| Amatsia Burnet | FC Amsterdam |
| Israel Redouani | FC Skillz |
| Tess Dochot | FC Twente |
| Maud Coster | FC Twente |
| Otylia el Belati | Feyenoord |
| Raouane Elallouchi | Feyenoord |
| Isa Korteweg-Maris | Feyenoord |
| Kim Rietveld | Feyenoord |
| Charlotte High | Focus'07 |
| Megane Brugge | GVAV Rapiditas |
| Janey van der Mije | EDO HFCs |
| Rosalie Renfurm | mountains |
| Mila Wegerif | Royal HFC |
| Noah Altena | raptim |
| Lina Touzani | Sports Martinus |
| Aline Weerelts | Sportlust'46 |
| love from ireland | chapel |
| Carina cooks | Fast |
| Jaeda Johnson | TOC |
| branches of joy | UDI'19/CSU |
| Ranneke Derk | UDI'19/CSU |
"Introvert. Avid gamer. Wannabe beer advocate. Subtly charming zombie junkie. Social media trailblazer. Web scholar."