Team Antwerp qualify for the quarter-finals at the first WorldTour in Japan | basketball 3×3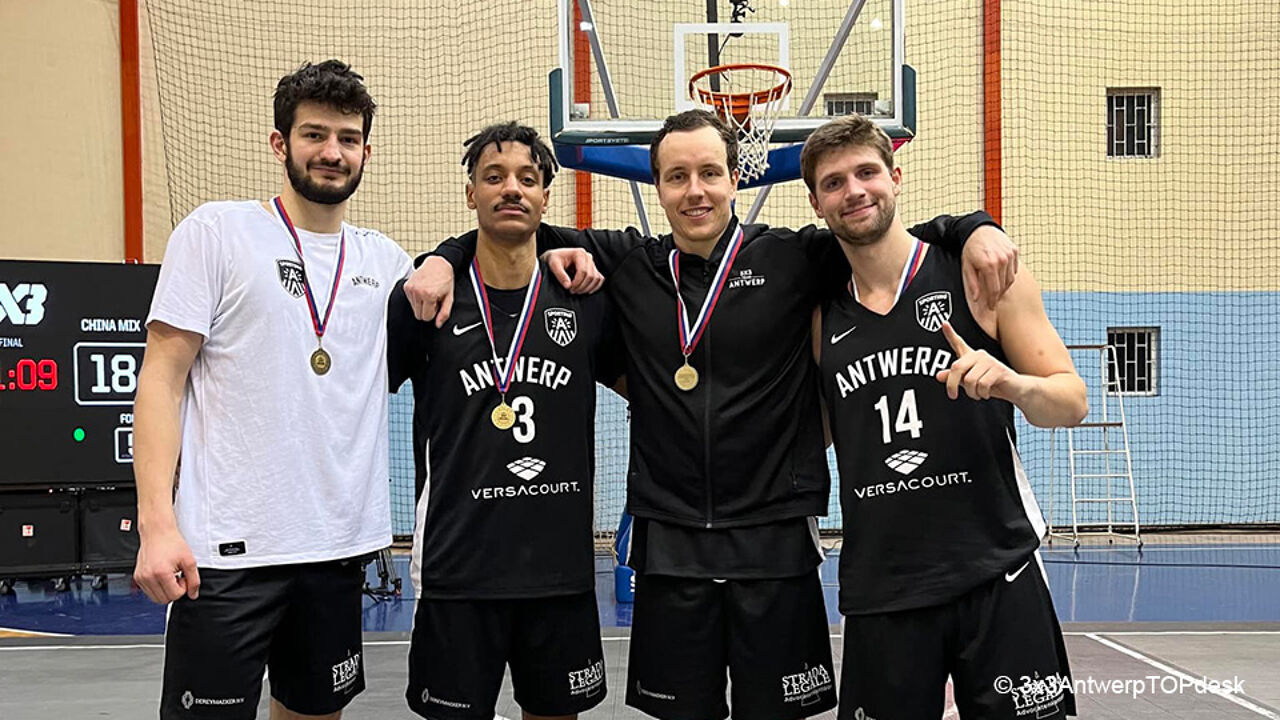 The difficult first cliff of the Antwerp TOPdesk in the group stage ended in defeat. Vienna were too strong with 21-15.
Antwerp and Vienna are two teams that have lost their skin this season. In Antwerp, Dennis Donkor and Caspar Augustijnen were allowed to appear on the WorldTour for the first time.
They could immediately get acquainted with the level at the highest level in this sport. The Belgian quartet quickly faced a deficit: 7-2.
Quincy Diggs was the star in Vienna, but Nico Kaltenbrunner also scored easily from behind the two-point line. At Team Antwerp, too much (?) was used on long shots and these attempts were missed.
At 19-15, Bryan De Valck missed one of the two free throws then the score was immediately presented. Kaltenbrunner kicked off the decisive 21-15.
What was at stake in the second pool match was particularly clear. The winner of the duel between Antwerp and New Zealand's Rosedale advanced to the quarter-finals on Sunday as runners-up in Group D. Rodedale had earlier lost heavily to Vienna 21-8.
The Antwerp team immediately showed a different face in the second match (against a weaker opponent). A clean two-pointer from Donkor early on created confidence and a 3-0 lead.
Antwerp played less predictably and let the ball flow smoothly, an approach that clearly suits the team better. One of the highlights was Augustijnen's opinion on De Valck's assist.
What seemed like an easy win turned into an exciting duel thanks to one man: Rashid Al-Kaleem kicked one deuce after another for Rosedale.
The scoreboard suddenly saw the Antwerp team 15-14. This cast doubt on Belgian faces, but he did not panic.
Captain Nick Celis scored and remained calm on one of the two free throws he conceded. The four-point gap was decisive. A very deep two-pointer from Celis was the icing on the cake: 22-14.
"Introvert. Avid gamer. Wannabe beer advocate. Subtly charming zombie junkie. Social media trailblazer. Web scholar."