Suse van Kleef and Jeroen Latinhouwers temporary presenters at NOS Sport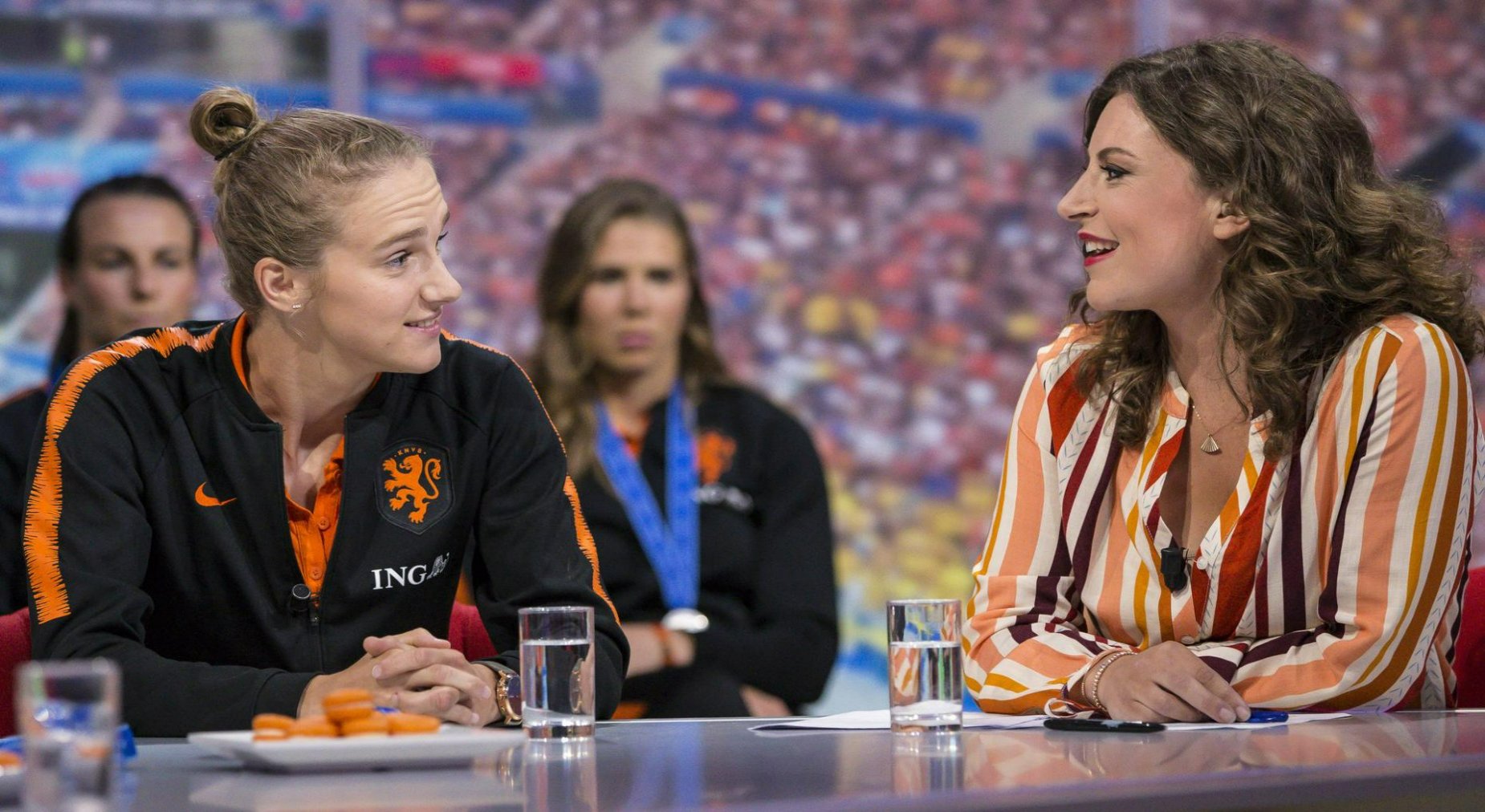 Suse van Kleef and Jeroen Latinhouwers will work as TV presenters at NOS Sport in the coming months.
Suse van Kleef will present the NOS program around the 2023 World Cup with Gert van 't Hof. The FIFA World Cup (v) will take place in Australia and New Zealand from July 20 to August 20. The NOS broadcasts a match of this World Cup live every day, the presentation of which is alternately in the hands of Suse van Kleef or Gert van 't Hof.
Suse van Kleef on the presentation of the World Cup: "It's the special tournaments that I'm looking forward to. I'm really looking forward to a month of top-level world football and telling all the stories that make the sport so interesting.
Jeroen Latinhouwers will be one of the presenters of the programs this summer OUR Sports Studios and the The summer news of NOS Sports, the long version of ONS Sports Journal during summer. It is an appointment for the busy sports months of June, July, August and September. The first broadcast with Jeroen Latinhouwers is scheduled for the end of June.
"I'm looking forward to it, so much so that I'm temporarily putting my radio work on the back burner," says Jeroen Latinhouwers. "I've never done this before, but this time I will. Sport is a common thread in my life: as a practitioner, as an enthusiast and also professionally. I worked as a sports journalist for several years and it is more than pleasant to do a brief follow-up of this period.
Background
In the coming months, there will be plenty of sport on the calendar, including the FIFA World Cup (f) and the Tour de France (m&v). For this reason, the NOS was looking for experienced presenters who could get started at short notice.
Suse van Kleef (36) has been associated with NOS for some time: in the past NO on 3 and as a UK correspondent. Now she is active as a football commentator and presenter of NOS along the line. During the two previous major tournaments of the Dutch national team (World Cup 2019 / European Championship 2022), Van Kleef was the regular sidekick of Sjoerd van Ramshorst in the evening program of the NOS.
Jeroen Latinhouwers (56) has been a presenter in his career RTL News (1997 – 2003), NL edition (2003 – 2014) and Hello Netherlands (2014 – 2018, Omroep Max). He could also be heard as a newsreader on Radio 538 and Radio Veronica. He is currently a newsreader at QMusic and ANP and a radio host at Radio West.
"Introvert. Avid gamer. Wannabe beer advocate. Subtly charming zombie junkie. Social media trailblazer. Web scholar."