Starnmeer lot exchange creates space for dyke reinforcement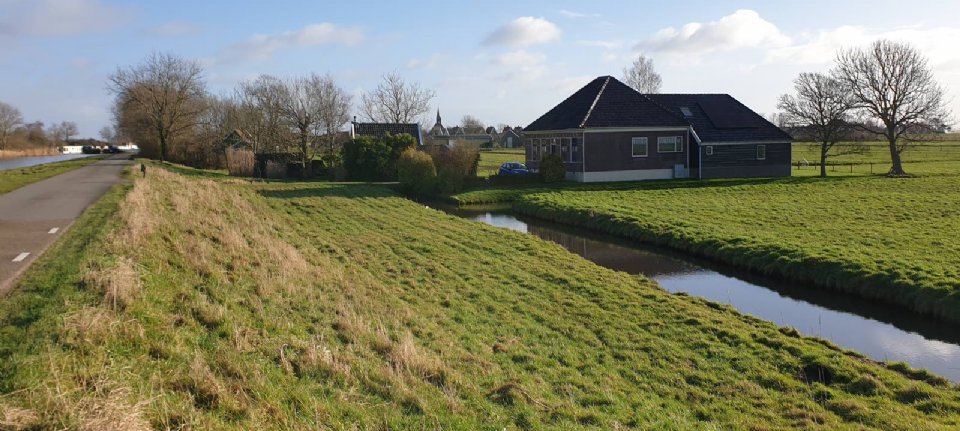 Sixteen parties from Starnmeer in northern Holland recently exchanged 54 hectares of land. By transferring ownership and use of the plots, Hoogheemraadschap Hollands Noorderkwartier (HHNK) can strengthen the ring dike.
The parties to the exchange include eight active agricultural companies, including that of dairy farmer Klaas Reijne: "When HHNK announced that the dikes around Starnmeer were not stable enough, this caused quite a stir among various colleagues.
In total, ten herders had to donate land to widen the dikes. "What does this mean for our businesses, fertilizer placement space, forage harvesting and field maneuverability? we asked ourselves.
Insufficient hectares
The province of Noord-Holland had already purchased land in the Kogerpolder in the past to encourage the exchange of plots. Reijne contacted Stivas, the foundation that oversees voluntary lot exchanges. "Initially, it seemed that there were not enough hectares available for a plot swap."
It is a good example for agricultural entrepreneurs to take the initiative in the processes of the area
Monique van Peperstraten, collaborator of the Stivas project

There was an opening when Reijne was approached by a neighbor who wanted to make his business available for a land swap, if he himself could move to a larger business outside the polder. "In the Starnmeer, expansion has been difficult due to its location against the Natura 2000 area of ​​Wormer and Jisperveld."
Improved agricultural structure
Politician Fleur Broekman from the province of Noord-Holland calculates that around 10 hectares of agricultural land will be needed for the reinforcement of the dike. "We offered provincial land to affected farmers as compensation. This can improve the agricultural structure, as the swapped plots are closer to the businesses.
Connie Karsten-Sjerps of HHNK explains that reinforcement of the sea wall is necessary to meet safety standards. "In 2015, part of the quay of the Starnmeer storage basin was rejected, partly for inward stability. To improve this, a buttress will soon be built.
Support base
Project worker Monique van Peperstraten of Stivas finds it great that agricultural entrepreneurs themselves have sounded the alarm at HHNK to advocate the use of voluntary plot swapping. "The support for a collaboration for an optimal redevelopment of the Starnmeer polder was therefore immediately in question. It is a good example for agricultural entrepreneurs to take the initiative in territorial processes.
Although there were a few moments in the process where the exchange of lots could be compromised, the contractors constantly kept in mind the intended final image, says Van Peperstraten. "Solutions have always been sought together. I am proud to have achieved this complex exchange with the owner and the tenant.'
"Food expert. Unapologetic bacon maven. Beer enthusiast. Pop cultureaholic. General travel scholar. Total internet buff."