Saudi Arabia as Women's World Cup sponsor faces misunderstanding and resistance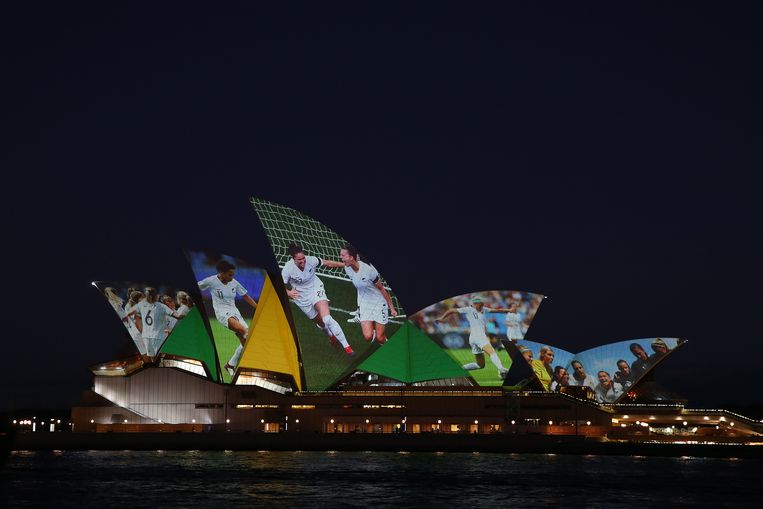 Gillette Venus, Pandora and Lego jewelry chain, during the European Women's Football Championship in England, adverts were often slightly different from those aimed at men. Next summer there would be at the World Cup in Australia and New Zealand just like that VisitSaudi can stand between the two. It is precisely the country with a bad reputation in the field of women's rights that wants to attract tourists at this stage.
The sponsorship deal with the Saudi tourism board has yet to be officially announced by Fifa, but the Australian and New Zealand associations have already told the world football association that they are "shocked and disappointed".
"On the one hand, they have policies that promote respect for women's and LGBTI rights," said Bonita Mersiades of Federation Australia. Athleticism"and on the other hand, they see no harm in receiving large sums of money from an organization that represents a country that does not share or respect these values."
Ronaldo plays for hundreds of millions in the Gulf state, Messi promotes Visit Saudi and the Saudis have already bought Premier League club Newcastle United. All of these deals are criticized as the footballing world succumbs to bad regime money, but this deal may be even more sensitive.
Emancipation

Women's football and emancipation are inextricably linked. Big tournaments certainly serve as catalysts and celebrations. Full stadiums in Western countries are a sign that a lot of progress has been made there. And where homosexuality in men's football is still a taboo, many footballers are lesbian role models.
What is Saudi Arabia doing there? A link with the 2030 Men's World Cup is quickly established. It is an open secret that Saudi Arabia wants to organize this tournament, along with Egypt and Greece. A big sponsorship deal could certainly put FIFA leaders in a good mood.
FIFA also requires member associations to commit to women's football. When Qatar were in the running for the World Cup, they suddenly seemed to remember that too. The Gulf State won the World Cup in 2010, the same year the women's national team played its first-ever international match.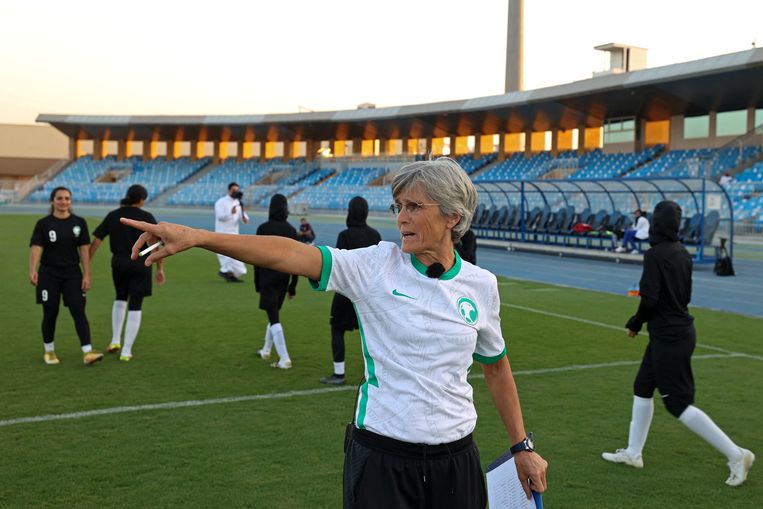 Quite remarkably, the national coach of this team is now also the national coach of Saudi football players. German Monika Staab (63), herself a former footballer, is a pioneer who has been active in dozens of countries to promote women's football. She was quite surprised when approached for the job, but now speaks enthusiastically about what she sees as the rapid development of Saudi women's football.
U-turn

"It always made me a bit angry and frustrated," she said in an interview of her time in Bahrain where she worked in 2007. The Gulf state is linked to Saudi Arabia by a bridge. On the one hand Staab could work, on the other not. "Why can't these women play?
Saudi Arabia was then the only country where women were not officially allowed to play football, but this is no longer the case since the infamous Crown Prince Mohammed bin Salman took over. He is tough on critics, but has also made the country less conservative. For example, women are allowed to work in public, travel without their husband's permission, drive a car and play football.
Last year, the Saudi women's team played the first international match, Staab could choose from seven hundred women who had applied. In January there was a tournament in their own country, in 2026 the country wants to organize the Asian Women's Football Championship. There is also a national football competition with two divisions so that promotion and relegation are possible, which is not yet the case in the Netherlands.
Always stay vigilant

According to Staab, there is also support from above, including from men's football. Major Saudi clubs have made their debut in women's football, the Minister of Sports visited the selection of the national team. She still encounters prejudice quite often, but she is used to it.
"I have been fighting for fifty years, even in Germany." Until 1970, women were not allowed to play football there. Staab started when she was 4, but wasn't allowed to join a club until she was 11. She places her work in the emancipatory tradition dear to women's football. "I can use all my experience in 58 years to bring happiness to these girls."
The German is not someone who looks at what is not possible, what is wrong. The fact that she can do her job does not mean that women have equal rights. Women's rights activists are under intense pressure, as are LGBTI people. Moreover, the experience of Qatar shows that attention can also slack off. 'An appendix to the World Cup', Staab called the team she coached The mirror. And she admitted that after her departure she "felt a little sleepy": in 2014, when the World Cup was already underway, the (for now) last official match was played.
"Introvert. Avid gamer. Wannabe beer advocate. Subtly charming zombie junkie. Social media trailblazer. Web scholar."