Ridderkerks Dagblad | Management of sustainable shared mobility at Ridderkerk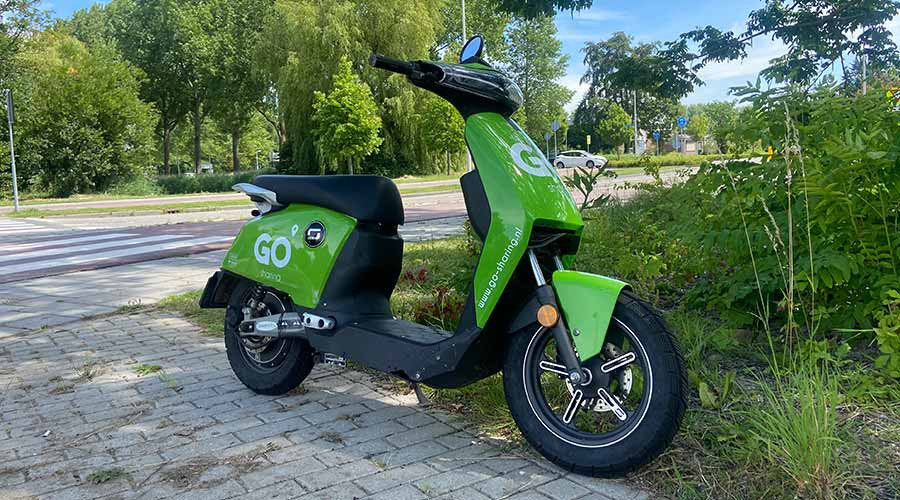 It will soon be possible to use shared two-wheelers again at Ridderkerk. Shared two-wheelers should complement existing travel options.
The council issued two permits for a maximum of five years. GO Sharing is allowed to offer a maximum of 40 shared bikes and 25 shared scooters in the public area of ​​Ridderkerk with these permits.
Previously, shared scooters could also be used at Ridderkerk. At the end of last year, providers temporarily backed out of this. The council has now introduced a permit requirement and wants a maximum of 105 shared two-wheelers in public space.

Permit requirement
The authorization requirement is defined in the APV (general local regulations) and in other policy rules. As a result, the municipal executive is now better able to act against undesirable service providers and against nuisances in the public space.
Shared bikes and shared scooters were chosen. To encourage exercise and with a view to sustainability, more shared bicycles than shared scooters may be offered in public spaces.
Alderman Peter Meij: "Two-wheelers can add value if they complement the existing transport network, such as public transport. As a municipality, we want to make our mobility more sustainable in the years to come, with an eye for exercise. Shared two-wheelers are a valuable addition, but should cause as little disturbance as possible. With GO Sharing, we are looking at where we can match supply to demand as closely as possible."
License available
Two of the three permits were granted. A permit is still available for forty shared bicycles. Interested vendors can submit an application while this license is available.
By: Gemeente Ridderkerk

"Food expert. Unapologetic bacon maven. Beer enthusiast. Pop cultureaholic. General travel scholar. Total internet buff."