Rania Dindane and Diabolique TMS Z leave no room for competition in Lierre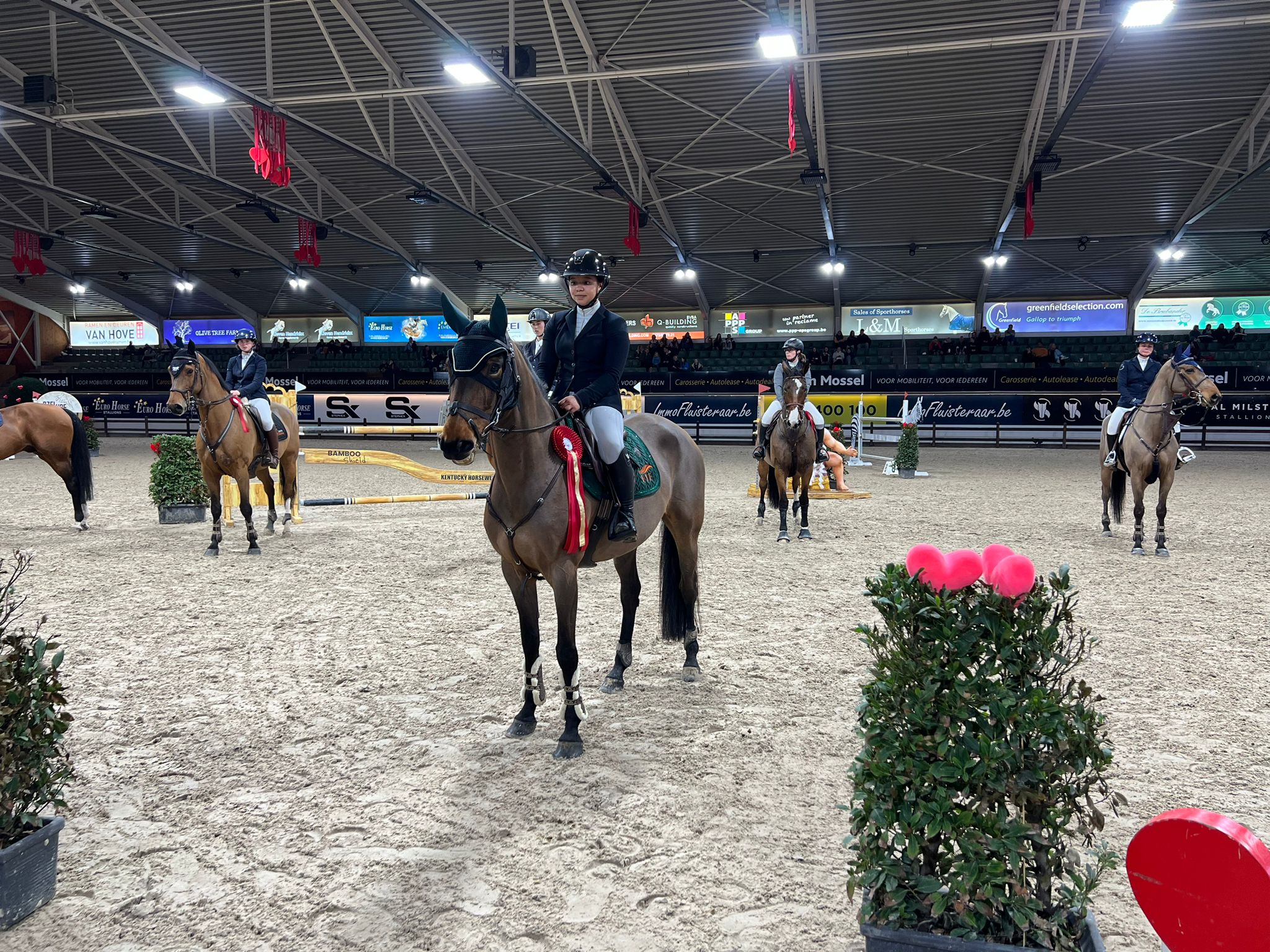 The Euregio Carnival is running at full speed at the Azelhof in Lier. Friday, Rania Dindane assured that the victory would remain at home. The Belgian rider, who will compete at international level for the Ivory Coast, took the victory at 1.30m with Diabolical TMS Z.
Accompanied by the seven-year-old Zangersheide mare, Diabolique TMS Z (Diamant de Semilly), the young rider Rania Dindane won the 1.30m class. Valeria Meijer followed in second place, just under five seconds behind. The Dutch runner followed with Heartbreaker in this progressive with Joker. The Dutch duo was just ahead of Anaelle Alfano and Duvall (Indoctro).
Just outside the podium, 10-year-old Lars Verschueren riding Sublime van de Lindehoeve Z (Skill Z) followed in fourth place. Leen Braeckmans completed the top five riding seven-year-old Conterno van 't Hof Eversem Z (Carlow van de Helle).
Janne Caals and Leffe continue to win!
Janne Caals continues her winning streak. The East Flanders rider took victory in the 1.20m event with her 12-year-old Leffe van de Zandloper (Houston). Equine.Immo-amazon, Anouk Meessens followed in this class with Miss' Mara vd Elzenakker (Canabis Z) ahead of Rania Dindane with Pomerol van de Eekhoek (Quasimodo van de Molendreef).
At the highest pony section the obstacles were built at 1.10/1.20 m high. Emmy Briers kept the Dutch pony jumpsuits behind her for her own audience. Briers raced to victory with his 9-year-old, Qualinka (Kantjes Farhan). Lieselot followed Kooremans with his Dior more than a second behind. The duo also scored a few places at the start of the week. Third place in this pony class went to Amy Tan and Geena Lisa (Bonnie Prince Charlie). Tan has already won the pony class on Wednesday earlier this week.
"Food expert. Unapologetic bacon maven. Beer enthusiast. Pop cultureaholic. General travel scholar. Total internet buff."