Rain of medals for Zeeland swimmers at NK masters | Sports in Zeeland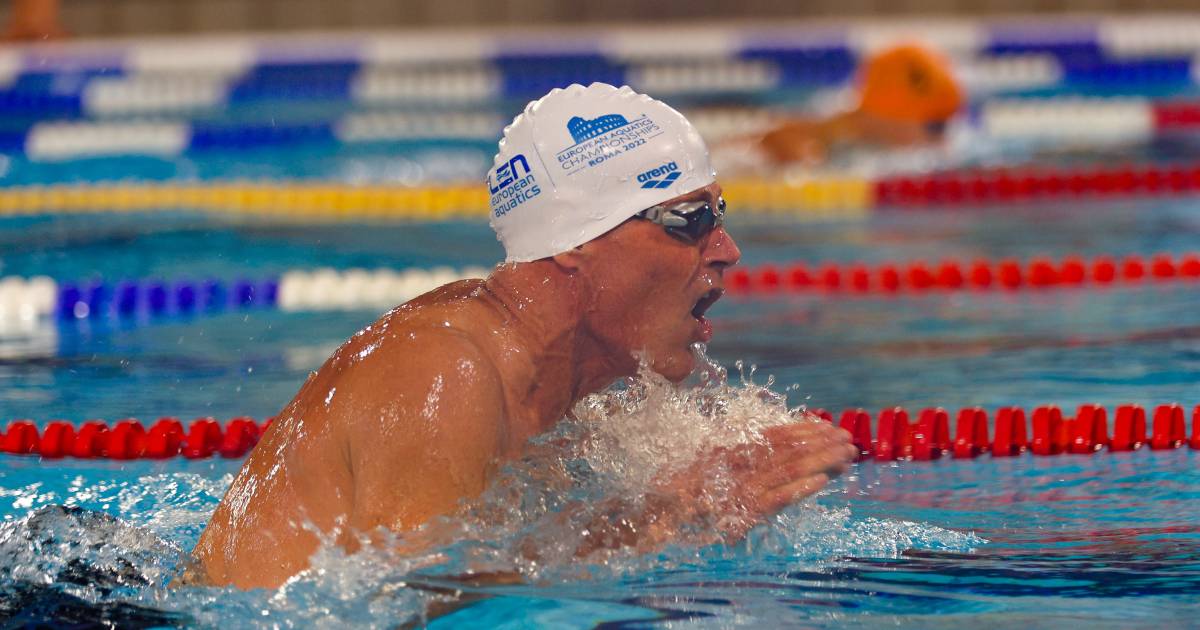 At the Dutch open long course championships for the masters, the Zeeland swimmers made an excellent appearance with 36 places of honour. Additionally, they swam a Dutch record in Amersfoort and many Zeeland records were broken.
Linda van de Ree (60+) of De Ganze de Goes won the national title in the 50 meter breaststroke with a Dutch record 43.06. She also won the 100 meter breaststroke in 1:34.68, a new Zeeuws Masters Record (ZMR). She placed third in the 100 meter freestyle.
In the 65+ category, Marijke van Hoek (DZK) won three gold medals and three silver medals. She tapped first in the 50, 100 and 200 meter breaststroke and was second in the 50, 100 and 200 meter freestyle. His teammate Jan Brink (60+) won five individual medals. He recorded victories in the 800 meter freestyle, 400 meter and 200 meter medley (ZMR: 2.44.40). He finished second in the 100m and 200m freestyle (ZMR: 2.22.29).
Piet Schop (70+, De Bevelanders) has won no less than eight awards. He won gold in the 100m butterfly and 200m breaststroke. He finished second in the 50-meter breaststroke (ZMR: 45.96), 100-meter breaststroke, 100-meter butterfly, 200-meter individual medley (ZMR: 3.41.71), 400-meter freestyle and 800-meter freestyle. His race in the 1500 meters freestyle also earned him a bronze medal.
His teammate Benjamin Vermeulen triumphed in the youngest category (20+) in the 50 meter freestyle in 25.40 (ZMR) and in the 200 meter breaststroke in 2.35.69 (ZMR). He won silver in the 100m breaststroke (ZMR: 1.09.30) and 200m freestyle. Kalle van Gemert (25+, DZK) won the national 200m freestyle title in a new ZMR of 2:02.06.
In the 50+ category, Ronald van Ombergen (DZK) won silver in the 50 meters (ZMR: 34.37) and 100 meters breaststroke (ZMR: 1.21.45). His teammate Eelco van Gemert (50+) finished third in the 50m butterfly and 200m freestyle. Among the youngest women (20+), her teammate Janice Provoost took bronze in 30.13.
Relay
Two DZK relay teams also won prizes. In the 200+ category, the men's team of Eelco van Gemert, Ronald van Ombergen, Sandy Pleyte and Jan Brink took victory in the 4x100m freestyle and bronze in the 4x50m medley. The mixed 100+ team of Tom van Gils, Eva van Elsen, Kirsten Walraven and Kalle van Gemert won the national title in the 4×100 meter freestyle and placed third in the 4×50 meter medley.
Free and unlimited access to Showbytes? That can!
Log in or create an account and don't miss anything from the stars.

Yes, I want free and unlimited access
"Devoted bacon guru. Award-winning explorer. Internet junkie. Web lover."