Norwegian Minister: "Wind farm violates human rights, but can stay" | Abroad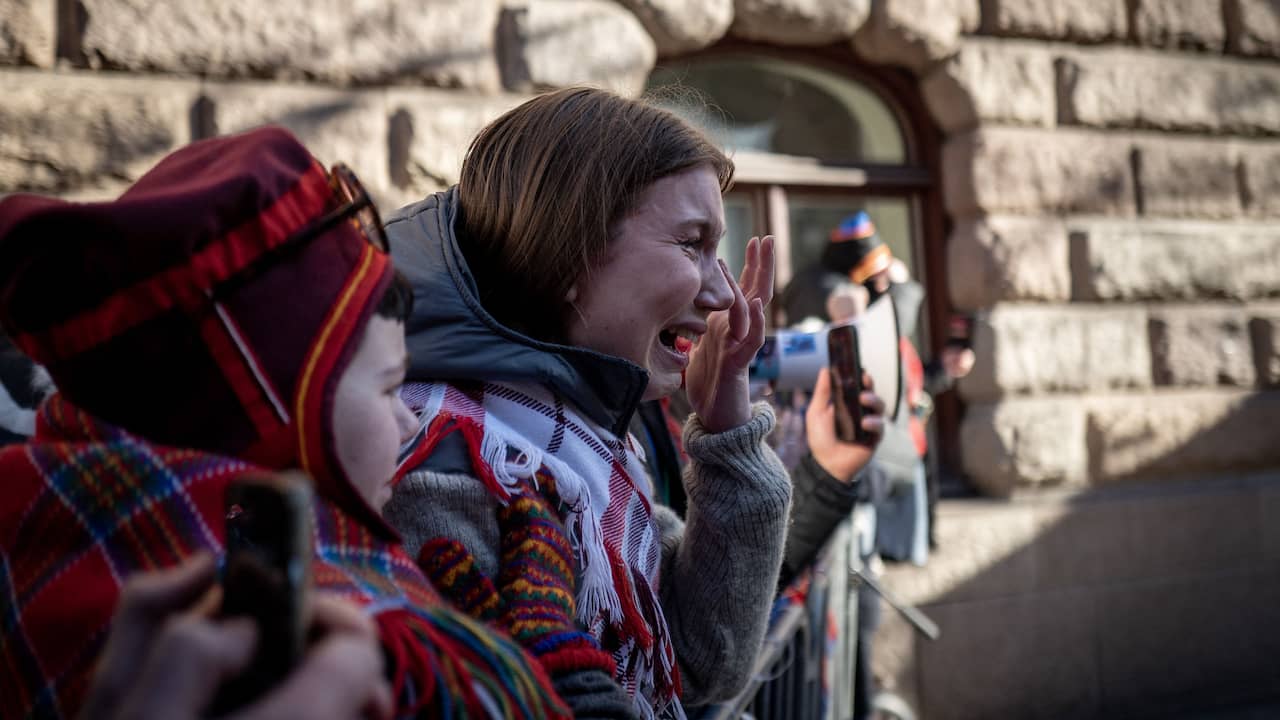 ---
The Norwegian government on Thursday apologized for the windmills in the Sami reindeer pastures. According to Energy Minister Terje Aasland, human rights have been violated by the construction of these turbines. The apology follows a week of protests in the capital Oslo. But that does not mean that the windmills will now be stopped.
The Sami, who live as nomads, came with their reindeer from Central Asia to the Arctic part of Europe nine thousand years ago. International organizations recognize the group as the only indigenous people in Europe. Their cultural roots predate the creation of nation states.
The Sami have been oppressed in the past. They were not allowed to speak their own language. Today the Sami in Norway have their own parliament, their own schools and their own newspapers. They also broadcast in their own language on national radio and television channels. Many of them now have a different way of life than their ancestors.
The talking point this week is a large wind farm in Fosen, 450 kilometers north of Oslo. With 151 wind turbines, it is the largest onshore wind farm in Europe. According to demonstrators, who have been demonstrating for a week in front of various ministries in Oslo, their rights are being violated by the park.
Because the land on which the wind turbines are located is used by the Sami to herd reindeer. The turbines would make animals restless and endanger the traditional Sami way of life. The Supreme Court of Norway already gave its consent in 2021 and ruled that the rights of the Sami had been violated. Seventeen months ago, the court decided that the wind farm should disappear.
The Norwegian government ignored the decision
But the Norwegian government ignored this decision and the windmills were allowed to continue operating all the time. The government's decision angered the Sami, who demonstrated in Oslo last week. Swedish environmental activist Greta Thunberg was also present. She was taken away by the police.
Although Energy Minister Aasland apologized on Thursday, he still believes the wind farm should stay. He believes that energy can be generated well in an environment where reindeer live. The government does not want to rule out solutions yet, but the blades of the wind turbines will not be stopped for the moment.
Silje Karine Muotka, speaker of the Sami parliament, is satisfied with the apology of the government, writes the public channel NRK. "It was one of my wishes that Norway officially apologize for its human rights violations. It has now been done. I think it is crucial to move forward."
"Infuriatingly humble social media ninja. Devoted travel junkie. Student. Avid internet lover."