"My recent trip to Morocco was unique"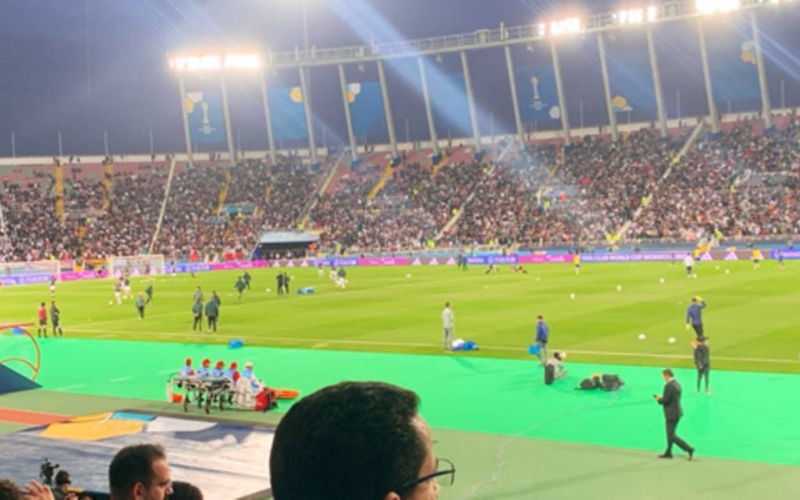 "My affinity for sport has given me the privilege to travel the world and attend sporting events at global and continental level be it football, golf, cricket, athletics and others. Kenya, Tanzania, Ghana, Nigeria, Gabon, Egypt, Qatar, England and the United States, I have been there, in some countries several times. I have been to the Atlantic, Indian and Pacific oceans. But my recent trip in Morocco was unique," ​​writes sports journalist Allan Darren Kyeyune in the Daily monitor.
Read also: FIFA social media administrator is Moroccan
On the recommendation of a Kenyan friend, a European consultant from Quick-Witted Management Services invited the Ugandan journalist to attend the FIFA Club World Cup. On February 2, he took a Turkish Airways flight from Entebbe with a stopover in Turkey to Morocco. Five hours later, the plane lands at Casablanca airport. An official from the Moroccan Football Federation (FRMF) welcomed him when he disembarked. After the usual formalities, he got into a car and headed for Agadir.
In Agadir, Alan stayed at the Hyatt Regency hotel. There, over breakfast, he met Ghanaian friends Saddick Adams and Thierry Nyann, Fred Kaweesi of New Vision and Ismail Dhakaba Kigongo, the sports editor of Nation Media Group Uganda. A few hours later, he boards one of the four chartered buses for Marrakech. "After four hours on the road, we checked in at the Kenzi Farah rose garden," said the Ugandan journalist. They took a short flight to the capital Rabat the following morning to be in time for the game between defending champions Wydad Casablanca and Al-Hilal, which ended in a 1–1 draw.
Read also Club World Cup in Morocco: tickets sold in 24 hours
After Rabat, the delegation took a flight to Fez. The next day they went to Ifrane and another day later they returned to Casablanca. "When I was in Casablanca, I regularly took two-hour trips during the week to the Abdellah stadium in Rabat, where I had the chance to see the greatest football club in history – Real Madrid", Allan explains. It was the club that won the Club World Cup by beating Saudi Arabia's Al Hilal 5-3 in the final. The journalist is satisfied with his trip to Morocco: "I traveled and saw much more than the sport itself", he says. "And I can say that was probably my best business trip. On other trips, I'm used to working more than traveling."
"Introvert. Avid gamer. Wannabe beer advocate. Subtly charming zombie junkie. Social media trailblazer. Web scholar."