lots of new stuff for your iPhone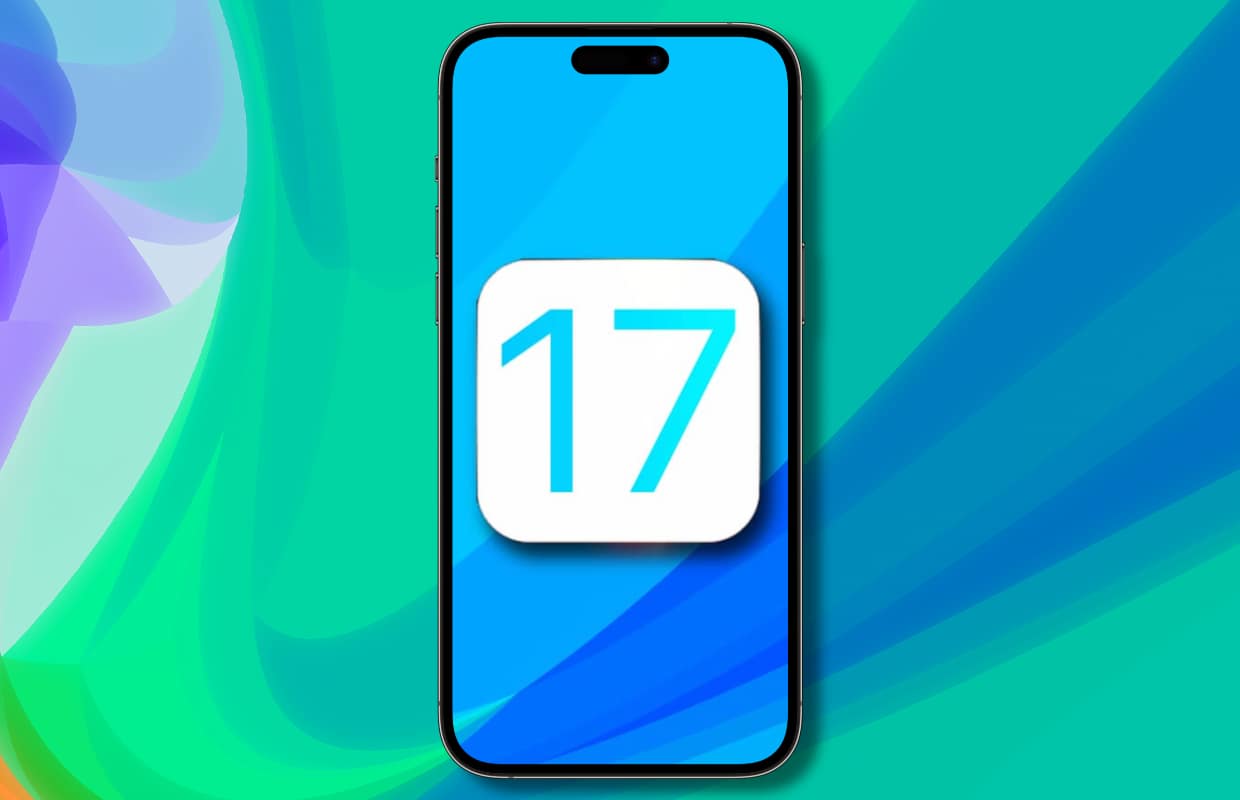 Finally! Apple has officially announced iOS 17. The iPhone software is enriched with many new functions. In this article, you can read everything you need to know about iOS 17!
Read on after the announcement.
iOS 17 version: these features are coming to your iPhone
We had to wait another year for this, but Apple officially announced the latest version of iOS. This version of Apple's operating system has a number of exciting improvements and new features. Like previous major iPhone updates, iOS 17 packs quite a few innovations big and small. In this article, you will find the most important iOS 17 features in a row.
1. Update apps: Phone, FaceTime and Messages
Your phone gets personalized images for contacts that you see, among other things, when you receive a call. Third-party apps can also use this feature. This means the end of boring "electronic photos".
Plus, Live Voicemail is coming to your smartphone. When someone leaves your voicemail, you see that live message on the screen. This function will probably only be available in America.
FaceTime is getting an update that lets you leave a message. It lets you take a video and leave it if someone doesn't answer your FaceTime call. Very nice to send a personalized message.
2. AirDrop gets an update
A new feature for AirDrop is Namedrop. This lets you easily share contacts with a friend or acquaintance, just like sending a file. Another feature is that AirDrop now continues to work even if you walk away while sending. The file is sent from your Internet connection.
Compare Apple iPhone 14 Pro prices
3. Autocorrect
Autocorrect is getting smarter than ever. The function will now learn even better from your typed sentences. Plus, you can tap an auto-fit piece of text to quickly revert it to your original typed text.
4. Diary App
Apple introduces a new app called Journal. You can think of it as a kind of journal where you can write down your daily thoughts or experiences. Your iPhone provides personalized suggestions to write about, but also includes a number of general topics.
5. New mode: Sleep
When you turn the iPhone sideways while charging, you will now see a new screen with apps and options. Your iPhone thus becomes a sort of personal hub.
This allows you to use the iPhone as a kind of alarm clock next to your bed and display various widgets. You really can throw away that old clock radio now…
6. "Hey Siri" is no more
Apple chooses to stop "Hey Siri" and use only "Siri" instead. Gurman had previously dropped rumors in November that Apple was working on a way to only use the term "Siri" for voice commands. Let's just hope Siri doesn't seem to respond at random times anymore.
And there's more…
The search function in iOS is getting an update. In addition, there will be a check-in function, with which you can automatically leave a close friend or family where you are. It's a kind of security feature that, among other things, lets you know where you are automatically.
iPadOS 17: iOS 17 for the iPad
In addition to iOS 17, a new update for the iPad is also coming. In iPadOS 17 you will find many new features and innovations that are also found in iOS 17 and iOS 16.
New to iPadOS 17 are interactive widgets. For example, you can click on a song in the Apple Music widgets to start a song. Moreover, it is also about adapting the lock screen to the iPad. You already know this function from the iPhone. Oh yeah! Live Activities are now also available on the iPad, there will be better support for PDF files and Stage Manager is much better.
Plus, the Health app is finally coming to iPad. Now you don't have to reach for your iPhone every time you want to know what your daily steps were or how your cardio fitness is doing.
In the coming weeks, we'll tell you more about the new features of iPadOS 17!
Want to know more about iOS 17?
Apple always releases the developer beta of iOS 17 first. Then (usually a month later) there will be a public beta. Before you can officially download iOS 17, you need to be patient. The update won't be available to anyone with an iPhone until the fall.
Until then, there will undoubtedly be all kinds of iOS 17 news, which we inform you about I called will of course keep you informed. Don't want to miss anything? Then subscribe to our newsletter, download free app and keep an eye on our website!
"Bacon trailblazer. Certified coffee maven. Zombie lover. Tv specialist. Freelance communicator."