It may be too late to save Arctic summer ice | climate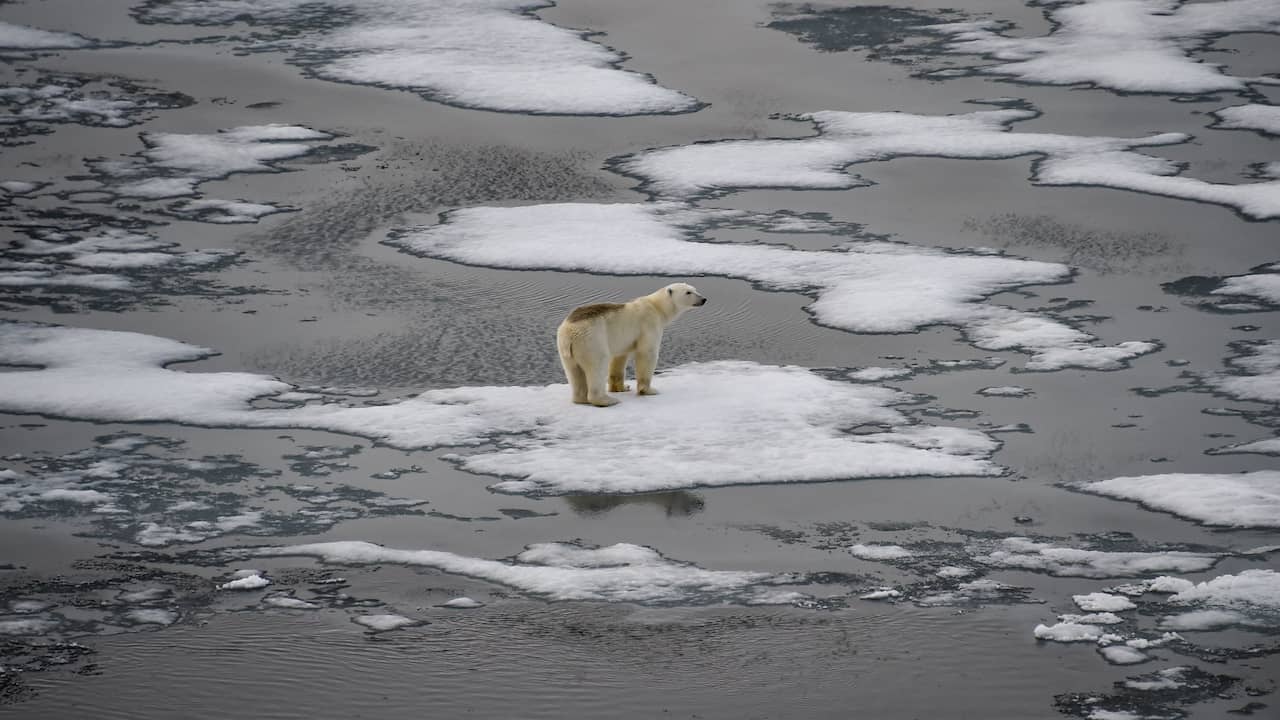 ---
06 jun 2023 om 20:41Update: 5 uur geleden
Even if greenhouse gas emissions can be reduced significantly, the Arctic will likely be ice-free in the summer between 2030 and 2050. This means sea ice in the Arctic may have melted much more faster than originally planned.
The UN's climate panel, the IPCC, has previously looked at various scenarios in which greenhouse gas emissions continue as they do now. In these scenarios, the North Pole would be ice-free in summer by 2050.
But new research, published in Nature Communication, shows that ice-free summers will occur even with low emissions. And possibly as early as 2030. The research was conducted by South Korean and German scientists using satellite data.
Krijg een melding bij nieuwe berichten
In an ice-free summer, the month of September is considered. It's usually the month with the least sea ice in the Arctic, the researchers' measurement data confirmed. They also concluded that there has been less sea ice in the Arctic every September since 2000.
Researchers warn that the Arctic will be ice-free every summer for the foreseeable future. This could have major consequences for societies and ecosystems "inside and outside the Arctic".
"This is the first major part of the Earth that we are going to lose to climate change," said Dirk Notz, report author and professor at the University of Hamburg. The Guardian.
Notz also points out that scientists have been predicting for years that summers at the North Pole could soon be free of sea ice. "People haven't listened to our warnings."
"Infuriatingly humble social media ninja. Devoted travel junkie. Student. Avid internet lover."