Indonesia Unveils China-Backed High-Speed Railway Project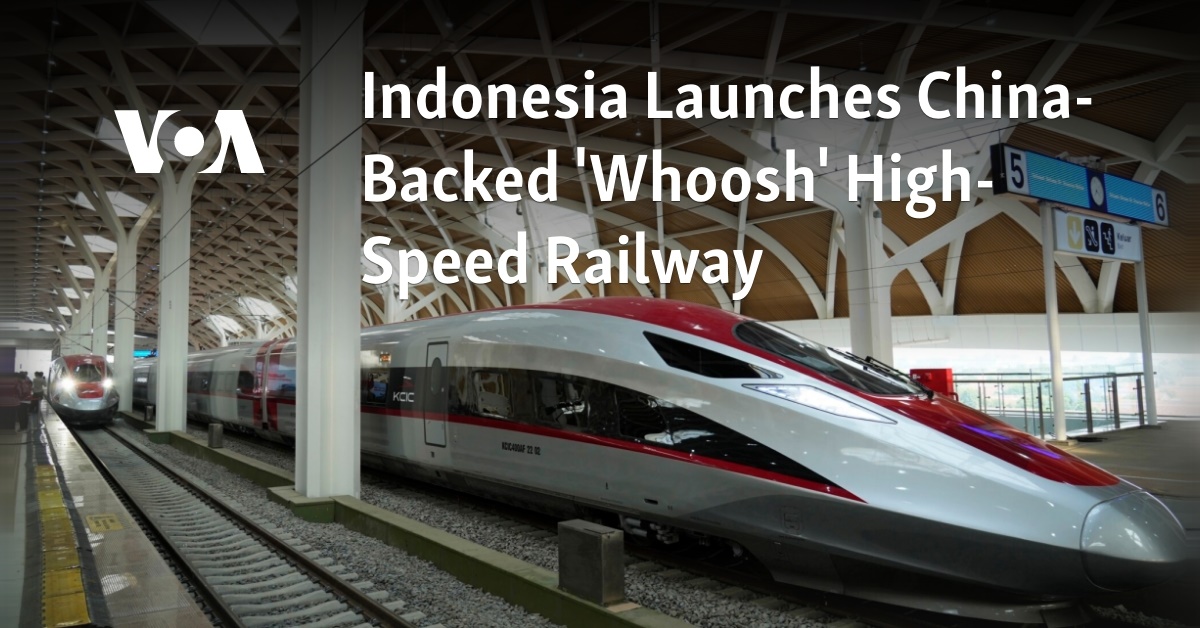 Indonesian President Inaugurates Long-Awaited High-Speed Railway
Jakarta, Indonesia – Indonesian President Joko Widodo officially opened a high-speed railway that connects the country's capital, Jakarta, to the city of Bandung. The project, known as "Whoosh," was funded by China as part of their Belt and Road Initiative and is seen as a significant step in President Widodo's infrastructure development plans.
The railway, with a total length of 142 kilometers, aims to revolutionize mass transportation in Indonesia. Once operational, it will have a maximum operating speed of 350 kilometers per hour, making it one of the fastest trains in the region. This ambitious project is expected to modernize the country's transportation system and stimulate economic growth.
However, the construction of the railway has faced several challenges, leading to significant delays and cost overruns. Land procurement issues and pandemic-related disruptions have contributed to the setbacks. Originally scheduled to start operations in 2019, the launch of the bullet train has been postponed multiple times.
"We faced numerous obstacles along the way, but we never lost sight of our goal. Today, we celebrate the achievement of completing this remarkable infrastructure project," President Widodo said during the inauguration ceremony. He expects the high-speed railway to enhance connectivity, boost tourism, and improve the overall quality of life for Indonesians.
The railway was built by a consortium of Indonesian and Chinese companies. Despite the delays, the project has managed to forge strong ties between the two nations.
In a bid to allow the public to experience the new transportation system, free trial rides on the train were introduced in September. Luhut Pandjaitan, a senior minister overseeing the project, recently announced that the free trial rides would be extended. However, ticket prices are expected to be implemented in mid-October, which will mark the beginning of commercial operations.
The "Whoosh" high-speed railway is a significant milestone for President Widodo's presidency and his vision for a more modern and sustainable Indonesia. It exemplifies Indonesia's commitment to embracing advanced technology and improving connectivity for its citizens. With the successful inauguration of the high-speed railway, Indonesia is poised to become a prominent player in the region's transportation sector.
"Food expert. Unapologetic bacon maven. Beer enthusiast. Pop cultureaholic. General travel scholar. Total internet buff."