Indigenous leaders at a film event in De Lieve Vrouw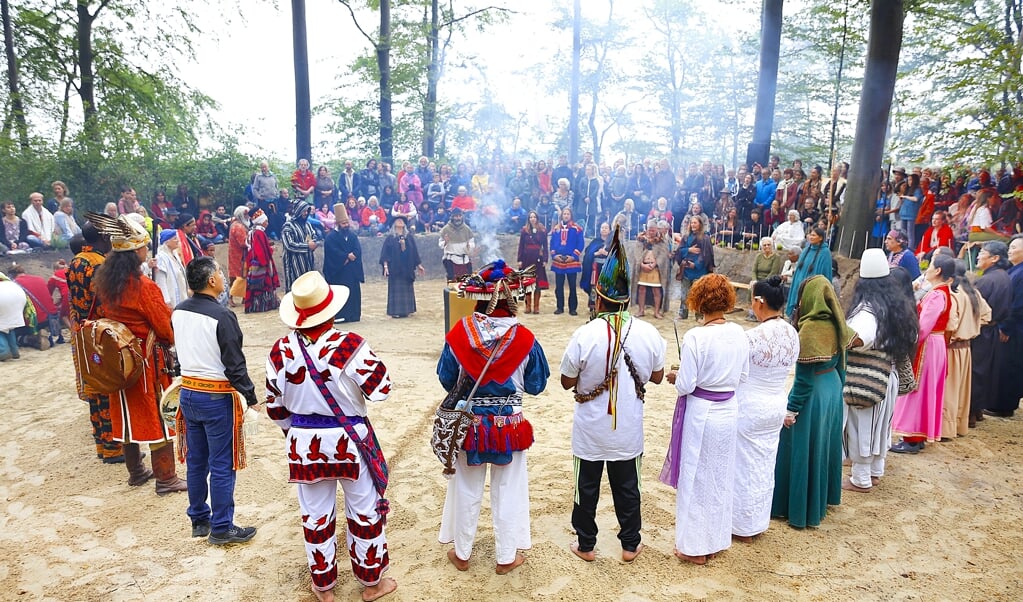 May 4, 2023 at 4:16 PM

Local Share your news

On Tuesday 16 May, the documentary 'KIVA – The call of the Wisdom Keepers' will be screened at Theater De Lieve Vrouw in Amersfoort, with an introduction and discussion with director Marijke Kodden and a performance by three native Wisdom Keepers international who also appear in the film to see. Lakota Wisdom Keeper Cheryl Angel (USA), Krenak Wisdom Keeper Shirley Krenak (Brazil) and Masai elder Sankale Ole Ntutu (Kenya) are only in the Netherlands for a short time and only tonight in Amersfoort all three Will be present .
In this documentary, we get a unique view of the KIVA ceremony, where indigenous wisdom keepers gather around a sacred fire and express their love through prayers, ancient rituals, songs and dances. They also share their concern for caring for Mother Nature and humanity. Due to the moving prayers and awe-inspiring conversations with the Wisdom Keepers, the viewer is invited to reflect on how we can heal our relationship with the earth: "Because she weeps and calls her children home. Wisdom Keepers make this final call at KIVA ceremonies around the world.
In 2018, filmmaker and photographer Marijke Kodden was one of the first and few to have access to the film during these unique ceremonies in Mexico (2018), India (2019), the Netherlands (2018/2019 ) and in Germany (2021). Last year, with Rakinah Buttner and Jaap Verhoeven, she made a 56-minute documentary from over 100 hours of film.
The program
After a short introduction, the documentary will be screened, after which the three Wisdom Keepers will share their indigenous knowledge with the audience. A portion of ticket sales will be donated to Wisdom Keepers to support their work. A donation can also be made on site.
"Bacon trailblazer. Certified coffee maven. Zombie lover. Tv specialist. Freelance communicator."