Incident with American and Chinese warships off Taiwan: "dangerous interaction"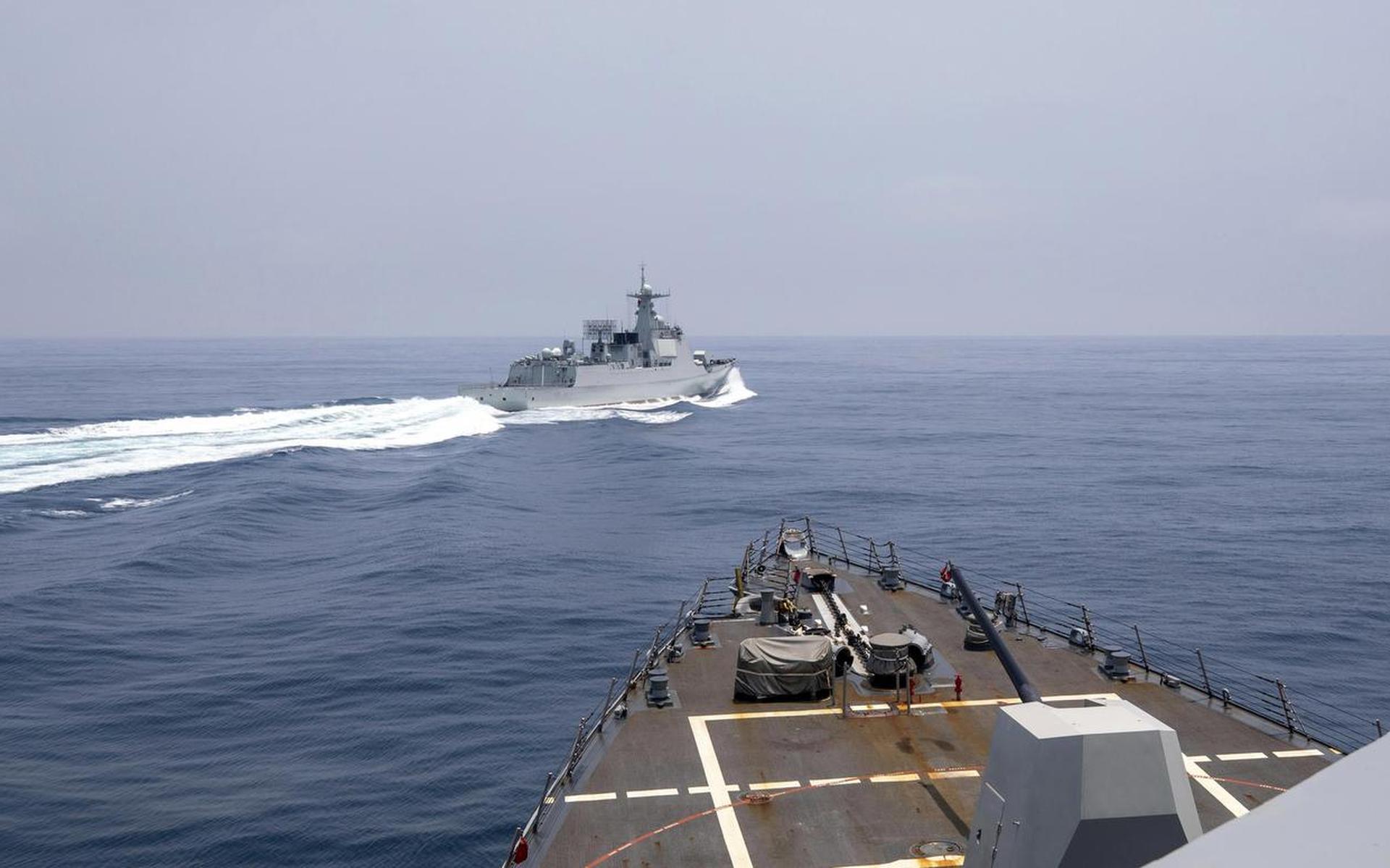 The United States and China blame each other for an incident involving warships from both countries in the Taiwan Strait.
The US Navy released a video showing footage of the "dangerous interaction". A Chinese ship reportedly cut off the American destroyer USS Chung-Hoon.
The images show that the Chinese ship crosses paths with the Chung-Hoon on Saturday. The American ship does not change course, but according to the navy, it slowed down to avoid a collision. The Chinese warship comes within 137 meters of the destroyer, according to the US Navy.
In the video, a voice is heard warning in English not to impede "freedom of navigation". The exact pronunciation is unclear due to the strong wind. The USS Chung-Hoon is said to have crossed the strait between China and Taiwan with the Canadian frigate HSMC Montreal at this time. Travel is described by Americans as "routine".
'Legit'
The Chinese Foreign Ministry reacted with outrage on Monday. "The actions taken by Chinese forces were entirely reasonable, legitimate, professional and safe," a spokesperson said when asked about the US Navy video. "The United States first caused problems and provocations."
This is the second incident in a short time between the armed forces of rival superpowers. The United States complained of a similar incident in the air in late May. Then, a Chinese warplane allegedly flew "unnecessarily aggressively" over an American reconnaissance plane over the South China Sea. China then declared that the American reconnaissance flights threatened Chinese national security.
"Devoted bacon guru. Award-winning explorer. Internet junkie. Web lover."