In a year, Ukraine has received more than 62 billion euros in military aid, the largest US arms supplier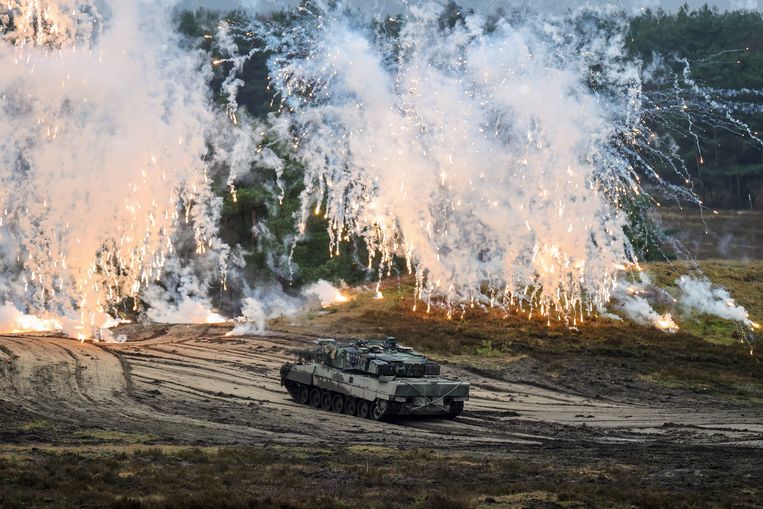 The United States gave more than 44 billion euros in military aid to Ukraine last year. By far the most of all countries, according to updated figures from Germany's Institut für Weltwirtschaft (IFW). US President Joe Biden visited Kyiv on Monday and delivered a speech in Warsaw on Tuesday evening. Poland is an important link for Western arms deliveries to Ukraine.
The Netherlands has helped Ukraine with 860 million in military aid, which puts it in sixth place. Besides the United States, only the United Kingdom, Poland, Germany and Canada gave more than the Netherlands. In total, Ukraine received 62.2 billion in military aid.
The United States provided more than 5.3 billion euros in aid in the form of heavy weapons such as tanks, howitzers and MLRS systems. For EU countries, it is 4.3 billion euros. The Czech Republic supplies almost a third of its own stockpile of heavy weapons to Ukraine. The United States supplies only a small part of its own stock: 3%. These figures and amounts may now be higher, the IFW figures cover the period up to and including 15 January.
In addition to military support, countries have also donated large sums of money for financial and humanitarian support to Ukraine. According to the IWF, European countries have together donated 27.3 billion euros for the reception of Ukrainian refugees. This does not include reception costs in Moldova and Belarus, which are not included in the data. In absolute and relative terms, Poland spent the most on hosting refugees: 1.5% of GDP. The Netherlands spent 0.06% of its GDP on housing for Ukrainians.
"Devoted bacon guru. Award-winning explorer. Internet junkie. Web lover."