Hilarious scenes in London where a confused old man claims to be the new king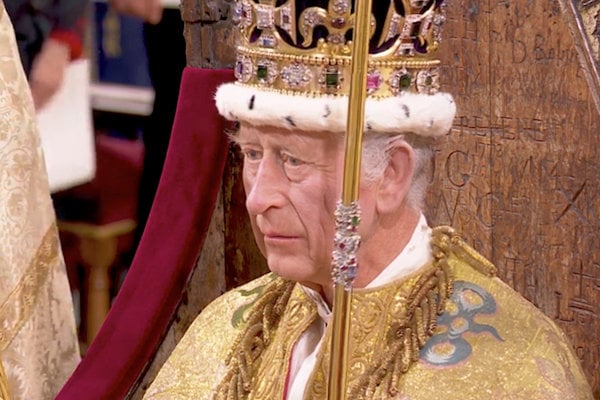 In London, a well-aged man in his seventies provided some happy times today. The old man insisted he was the new King of England.
Hilarity abounds on the streets of London. As hundreds of thousands of spectators prepared for the coronation of the new king, they were shown a marvelous scene. A bald old man with above average ears, with a royal mantle and crown, sat on the British throne.
The confused man jumped out of his skin when approached by rushing police officers. In an excited voice, he insisted that he was the new king: "I am the new king of England. My whole life has been marked by this day. I am Charles III, your beloved new monarch.
Not only the public was amused. King Willem-Alexander and Queen Máxima also couldn't contain their laughter when the insignificant little man exclaimed, "You can't take me away!" Once I married the most beautiful woman in England against my will to please you my people. For that reason alone, I deserve royalty.
"Infuriatingly humble social media ninja. Devoted travel junkie. Student. Avid internet lover."