Greek voters must repeat, the Prime Minister wants to govern alone | Abroad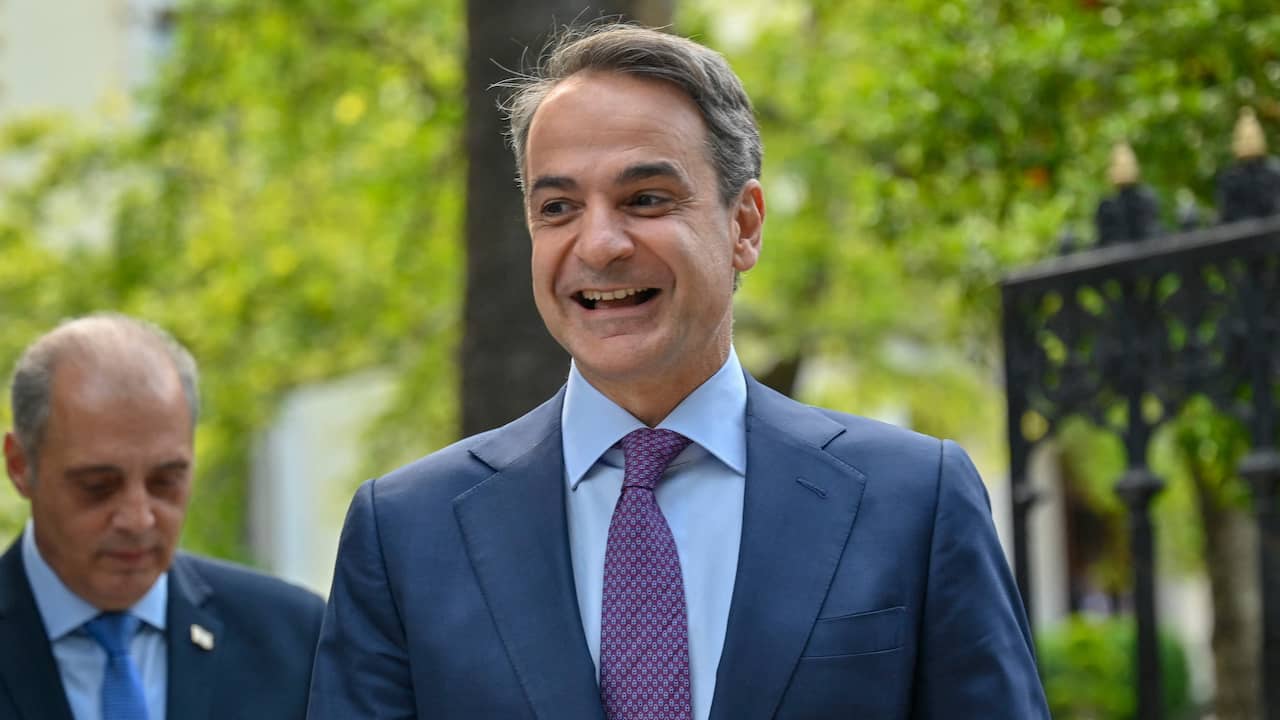 The Greeks will be able to go to the polls again in a month to the satisfaction of Prime Minister Kyriakos Mitsotakis. After the elections last weekend, the parties are unable to form a new government.
Mitsotakis' Nea Dimokratia (New Democracy) party won a landslide election victory on Sunday, but just missed out on enough seats for an outright majority. Mitsotakis is confident it will succeed on a second ballot.
The Prime Minister could have tried to form a coalition, but Mitsotakis prefers to govern alone. Leader Alexis Tsipras of the left-wing opposition Syriza party, who came in second, also refrained from working with Neo Dimokratia.
The Greek elections were different from normal due to a new electoral law. Previously, the winning party received a bonus of fifty seats, so that party almost never had to govern with a coalition. This bonus, set by Mitsotakis, is there in the second round. The winning party then obtains between twenty and fifty seats, depending on the result.
The second round will take place on June 25. Until then, an interim Prime Minister will take office, who will temporarily lead the country.
"Infuriatingly humble social media ninja. Devoted travel junkie. Student. Avid internet lover."