Frances Shoemack of Abel Odor:
Wearing a delicious scent makes the day and ensures that you come out completely complete. You probably have a lot of perfumes in your closet from well-known top brands. But, these fragrances are also produced with chemicals. That's why they stay on your skin for so long, for example, it's not really good for you. We chat with Frances Shoemack, a New Zealander (but a fan of Amsterdam), founder of the brand of natural but also high-end and modern perfumes Abel Odor.
She tells us all about the creation of Abel, what makes natural perfumes different, and the best way to give someone a perfume.
All about the origin of Abel
Frances is New Zealand herself, but has lived in Amsterdam for many years. She therefore speaks with great love of our capital, where she has experienced many beautiful moments. Its brand, Abel, is therefore pronounced in Dutch. "With a little nod to Abel Tasman," Frances said. "He was a Dutch explorer and he was the first European to discover New Zealand. So it's a beautiful connection. For example, Tasmania, the neighboring island of Australia, is named after this man Dear. Just a little historical fun fact in between.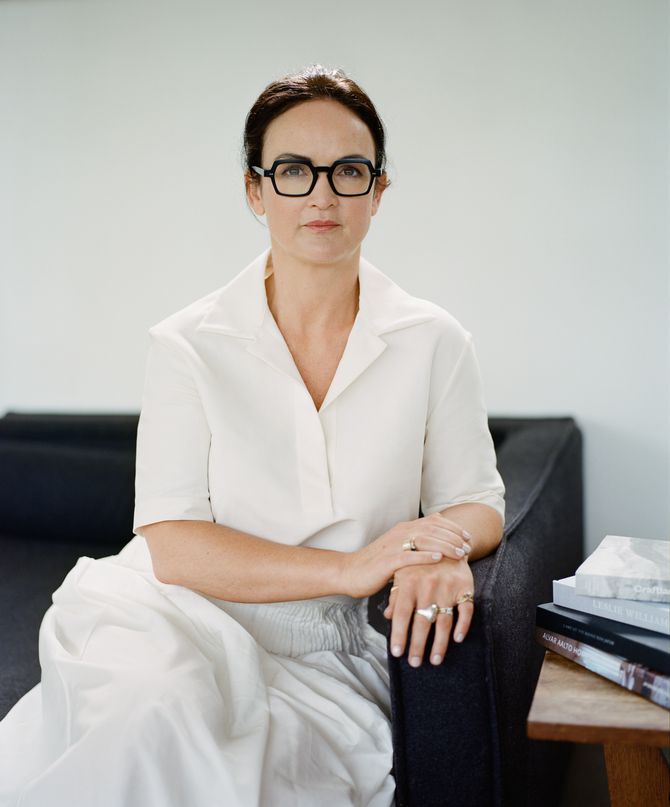 Frances lived in Amsterdam for a total of nine years. There is also a small Abel team in the Netherlands. The production also always takes place from our little frog country. "I miss living in Amsterdam very much. Especially honesty, I miss it here now. Sometimes I just want to shake people up and yell, "Tell me what you think!", but that's just different in other cultures.
Shoemack himself grew up on a farm in New Zealand, with a yoga teacher as his mother. She calls this "holistic" education. "When I lived in Amsterdam, you already had a lot of beautiful natural and organic skincare products, but when it came to perfume nothing, not even in the more expensive beautiful shops. Then you really had to go to an organic supermarket, you immediately put you in a sort of 'box'. That's why I created Abel, because I care so much about naturalness. If I hadn't done that, I wouldn't have created my own brand. But now we are here!"
Because if you like to use natural products, care about sustainability, but also like to have beautiful modern fragrances in your closet.
Wine vs Perfume
Prior to founding Abel, Frances was a winemaker in New Zealand. Did this context provide useful tools? "Yes, I certainly think so. You are constantly working on smell and taste, so you can smell in great detail. It may sound crazy, but it certainly helps. Other than that I don't think so, but it certainly helps in our way of seeing things And you also dare to talk about certain smells. The French have many names for smells, but in English there are not many. We are very focused on the ingredients and the different combinations, which is sometimes different with other perfume houses, because it is often the final product. We always say: "You don't make good wine with bad grapes", and the same goes for perfume. Everything must be fine!"
The challenges of course
A product made entirely of natural ingredients is, of course, wonderful. But… it also seems difficult to us. Because how do you make a perfume that smells good, looks luxurious and lasts too? "It's a thin line, but we don't think a scent should stay around for days. Think about the chemical molecules used to make that scent linger. But…of course, if you're paying for a scent, you want as long as it lasts. And we're getting there."
"The biggest problem we have is that people often find it difficult to cope with change. When we started, people thought it was not possible to make such a natural and chic perfume. All perfumes that already existed smelled more like essential oils and we wanted to prove that it could be natural but also chic and modern.
"But what's really cool is that over the past 10 years there's been a lot more research done on natural products that there's more that can be done and there's also a lot more interest around it. Everything we use starts as a "plant". Everything comes from nature.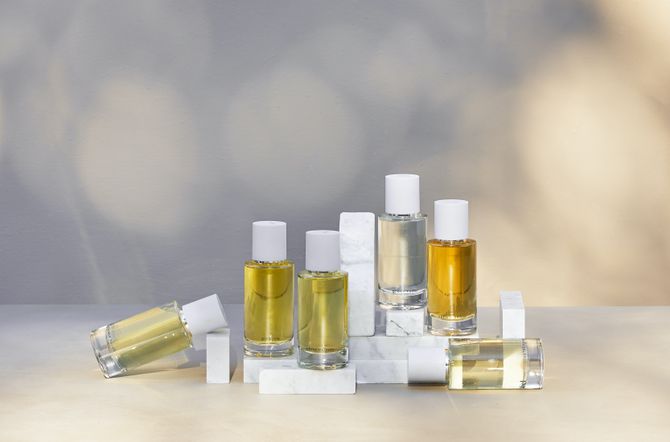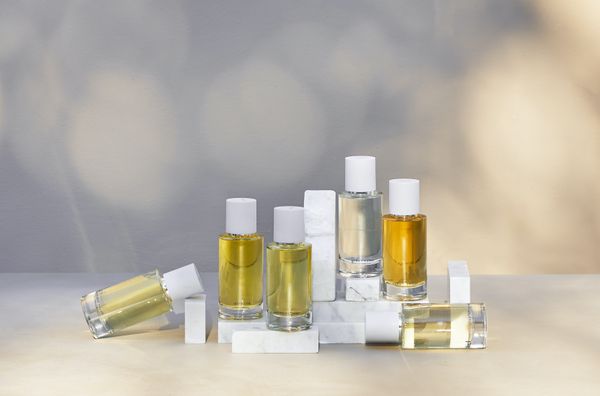 What's the best way to give a perfume as a gift?
"Even if you know what someone likes in terms of perfume, you can always go wrong, haha. In fact, I always want people to try the perfume first. Always with sustainability in mind, it's a shame to 'buying something you're not going to wear. If you want to give something as a gift, it's always a small risk. But… there are a number of "safe" perfumes that everyone really likes .
"You also have to look a little at the person. If the person always wears very neat white clothes, make sure the scent is fresh and not too heavy. It has to match the person," says Frances.
Favorite perfume from your own collection??
"Green cedar is my favorite, I think. I have a hard time choosing, but when people ask me what my favorite scent is, I always say Green Cedar. I feel like I'm at home when I wear this perfume and that feeling is incomparable. When we launched it, the scent wasn't very well understood, but we didn't care because we created it because we loved the scent so much. But after about six months it got picked up and people suddenly liked it too. Cyan Nori is our best seller, but Green Cedar comes next. And that makes me even happier, because this one really comes from our hearts.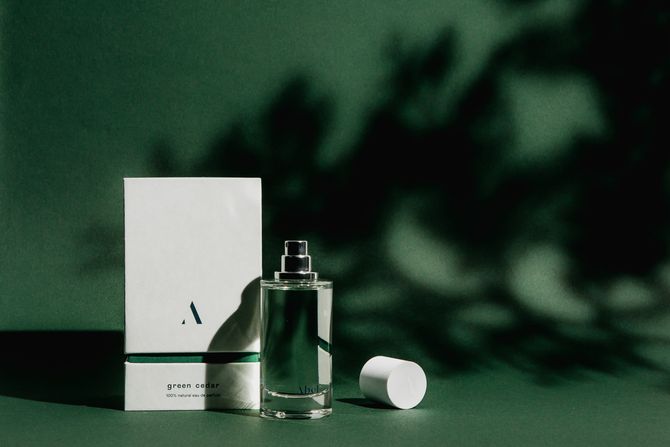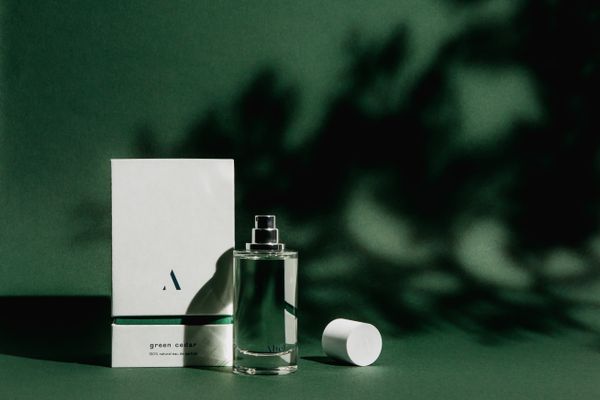 Black Anise launch
In April, Abel's latest fragrance was launched, Black Anis. A completely different kind of perfume from the existing collection. Natural fragrances are often categorized as "light, woody and floral" fragrances, while Black Anis is the complete opposite. If you like warmer, darker scents, this is for you. "We went to Tokyo for the launch," says Frances. "It was a very special week, we have a lot of press appointments and of course we organized our own launch event."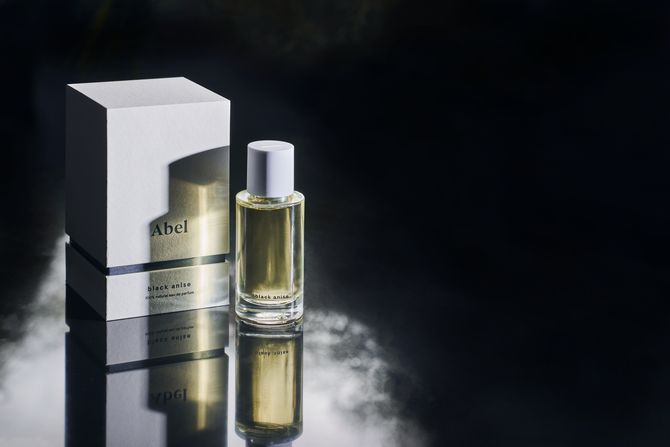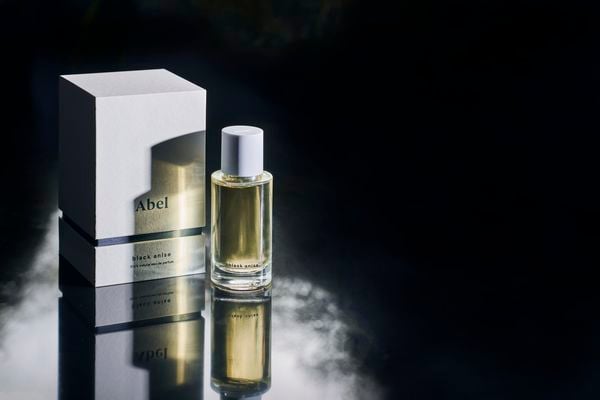 "The scent is a bit darker and a bit more modern and I felt really on par with Tokyo, which is why we went. What's also special about this scent is that many ingredients we use weren't possible in natural form 2-3 years ago, which is why I'm so happy with this fragrance.
"Devoted bacon guru. Award-winning explorer. Internet junkie. Web lover."