Four suspects arrested after shooting with Surinamese police | Abroad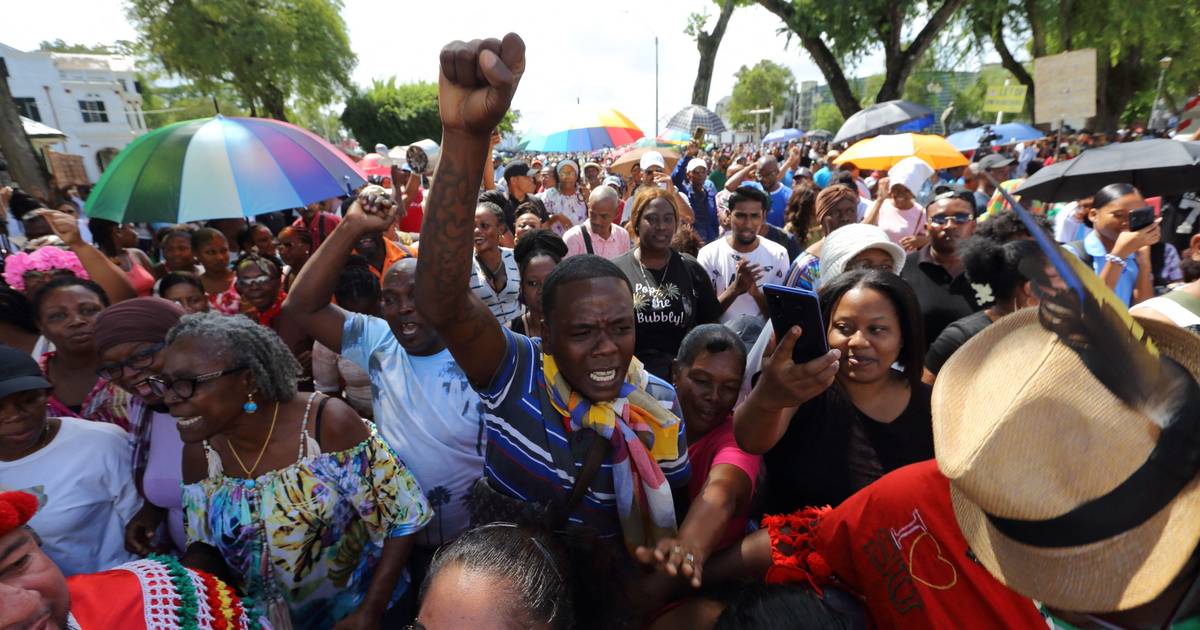 One of the suspects was hospitalized as he was injured during an escape attempt shortly after the firefight. On the same day, the police arrested a second suspect. Police arrested two more suspects the next day and Thursday.
According to the police, the suspects assaulted and took hostage employees of the Forest Management and Bostoezicht Foundation (SBB) in the vicinity of the village of Pikin Saron last Tuesday. They also took their vehicles with them. Truckers and employees of the Surinamese mining company Grassalco were also taken hostage. The suspects also shot officers at the Pikin Saron checkpoint and set the checkpoint on fire, the Surinamese newspaper said. Two police officers were injured and had to be taken to Paramaribo for treatment.
The army and the police freed the hostages the same day. Pikin Saron is located about 60 kilometers southwest of the capital Paramaribo. It has been disturbed for some time in the region, which is rich in natural resources, such as timber, gold and other minerals. Indigenous residents have complained for years that third parties, mostly from Paramaribo, receive land and concessions for the exploitation of natural resources from the government – without consulting local residents. The natives demand an end to this practice, the newspaper said.
"Infuriatingly humble social media ninja. Devoted travel junkie. Student. Avid internet lover."