Dutch team sprinters win silver at world championship distances, women fifth | sport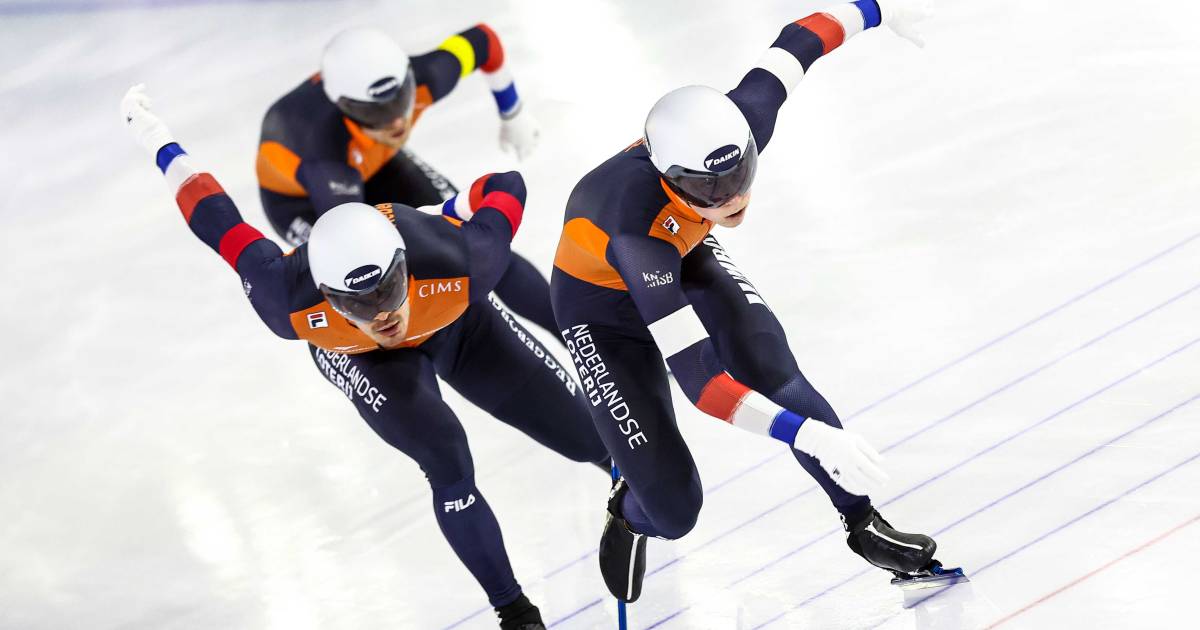 The Netherlands won a silver medal in the men's team sprint at the World Championship distances in Thialf. Merijn Scheperkamp, ​​Hein Otterspeer and Wesly Dijs set a time of 1:19.67 and only had to let Canada pass (1:19.26). Bronze went to Norway (1:19.80).
The Dutch skaters had already won gold in the team sprint in 2019 and 2020.
The Dutch trio beat the Norwegian skaters in the last stage, who had a small lead for a long time. With a time of 1:19.67, they remained well above Canada's time, where Christopher Fiola, Laurent Dubreuil and Antoine Gélinas-Beaulieu won the gold medal.
Team sprint result (men)
Women fifth in the team sprint
The Dutch skaters missed out on the team sprint medals. Michelle de Jong, Marrit Fledderus and Isabel Grevelt clocked in at 1:29.01 in the first leg without an opponent. In the end it was good for the fifth time.
The gold went to Canada. Brooklyn McDougall, Carolina Hiller and Ivanie Blondin edged skaters from the United States and China with 1.26.29. The Netherlands have won the team sprint in 2019 and 2020, the other two times the number has been run at World Championship distances.
Team sprint result (women)
National coach Ritsma on the team sprint: "It could be a bit better"
National coach Rintje Ritsma could accept the skaters' silver medal in the team sprint. With the day one portion of the World Championship distances, the national team coach also understands that some of his best skaters don't want to race the final leg of the team sprint with a full program ahead of them. "Put this part on Sunday and everybody wants to ride," he said.
Ritsma had to watch as Scheperkamp, ​​Otterspeer and Dijs fell 0.41 seconds clear of Canada. "It could have been a bit better. We didn't fully utilize Wesly's power. He had to work too hard in the first round to get there.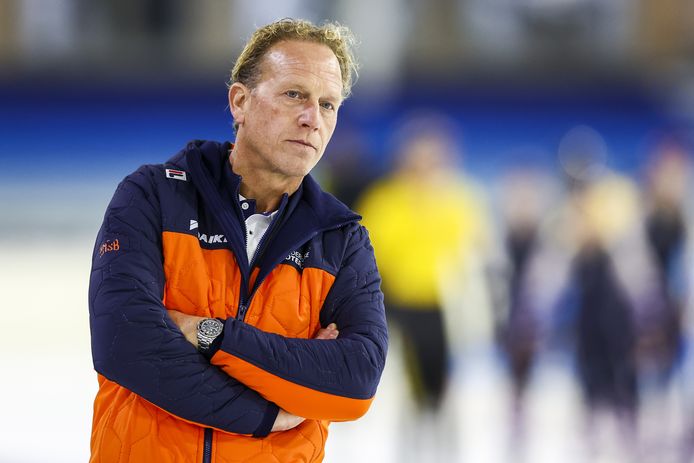 The skaters, with De Jong, Fledderus and Grevelt, were not involved and finished fifth. ,,Michelle was still good," Ritsma said. ,,But with Marrit you saw that she lacked explosiveness and the same goes for Isabel as for Wesly. It took him too long to catch up.
According to the national coach, it is because of the place in the program that the ISU skating association has made for the World Cup distances that skaters such as Femke Kok and Jutta Leerdam were not available. Leerdam will still compete in the 500, 1,000 and 1,500 meters and Kok, who often leads the third lap of the team sprint, will compete in the 500 meters on Friday.
First day program
• 6:20 p.m.: 3000m women (Antoinette Rijpma-de Jong, Joy Beune and Irene Schouten)
• 7:35 p.m.: 5000m men (Patrick Roest, Marcel Bosker and Jorrit Bergsma)
• 9:25 p.m.: Women's Team Sprint (TeamNL: Michelle de Jong, Marrit Fledderus, Isabel Grevelt and Naomi Verkerk)
• 9:42 p.m.: Men's team sprint (TeamNL: Merijn Scheperkamp, ​​Hein Otterspeer, Wesly Dijs and Janno Botman)
Want to relive the opening day of the World Championship distances? Read our live blog below:
Calendar (each event can be clicked for results)
(Intermediate) World Cup ranking season 2022-2023
All skating videos
Free and unlimited access to Showbytes? That can!
Log in or create an account and don't miss anything from the stars.

Yes, I want free and unlimited access
"Introvert. Avid gamer. Wannabe beer advocate. Subtly charming zombie junkie. Social media trailblazer. Web scholar."