Dodo Finance: Putin Discusses Ukraine Deployment with Former Wagner Chief on TV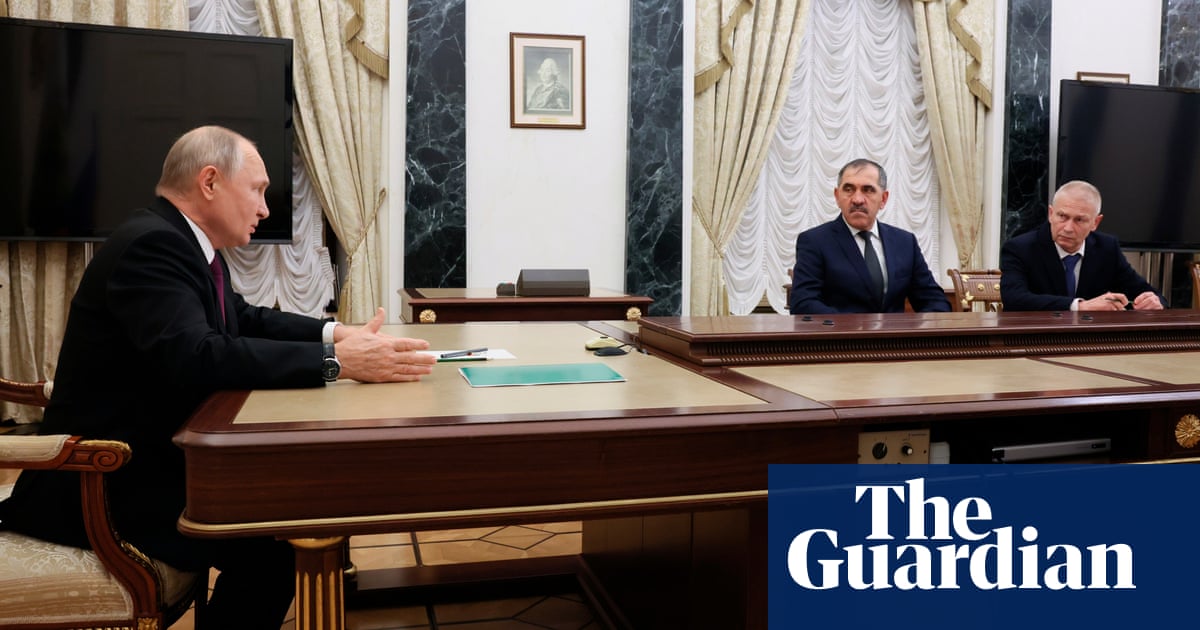 Title: Russian President Putin Meets Former Wagner Commander to Discuss Volunteer Units in Ukraine Conflict
Russian President Vladimir Putin recently held a meeting with Andrei Troshev, a former senior commander of the Wagner mercenary group, to discuss the utilization of "volunteer units" in the ongoing Ukraine war. This meeting, which took place at the Kremlin, showcased Moscow's efforts to assert control over the mercenary group following the death of its leader, Yevgeny Prigozhin, in a plane crash.
During the meeting, Putin highlighted Troshev's experience as a former fighter in a similar unit and emphasized the role he would play in forming new volunteer units for Ukraine. The Kremlin has been actively working towards bringing the rebellious Wagner force under its control, including dismantling its military base and ensuring the transfer of its weapons to Russian possession.
In a significant development, Troshev reportedly signed a contract with the Russian defense ministry, indicating the integration of the Wagner group into official forces. This move follows concerns raised by Ukrainian military authorities, who confirmed that some former Wagner fighters have returned to the battlefield but are now integrated into the regular army rather than operating as a separate unit.
Meanwhile, British military intelligence has raised concerns over the redeployment of hundreds of Wagner-linked fighters to Ukraine, potentially joining various units within the Russian defense forces. This development suggests a possible split within the Wagner group, as some members distance themselves from Troshev's meeting at the Kremlin.
The fate of Wagner and its activities abroad has been uncertain since the mutiny within the group and Prigozhin's death. However, Russia's foreign ministry has assured nations in Africa and the Middle East that it will effectively manage the Wagner forces following Prigozhin's demise.
Amidst these developments, some Wagner fighters have signed contracts with the Russian defense ministry, integrating themselves into official forces, while others remain loyal to Prigozhin and have not joined any official or private military groups. The circumstances surrounding Prigozhin's death have also raised questions and demands for answers, with some loyalists insisting that it was not a plane crash but a deliberate act of murder.
In conclusion, President Putin's meeting with former Wagner commander Andrei Troshev highlights Russia's efforts to control the mercenary group and deploy "volunteer units" in the Ukraine conflict. The fate of Wagner remains unclear, with internal divisions and ongoing debates surrounding Prigozhin's death. These developments have not only impacted the dynamics of the conflict in Ukraine but also raised concerns about the role and future activities of the Wagner group in other regions.
"Food expert. Unapologetic bacon maven. Beer enthusiast. Pop cultureaholic. General travel scholar. Total internet buff."