Documentary on the American city "Morocco" screened in the United States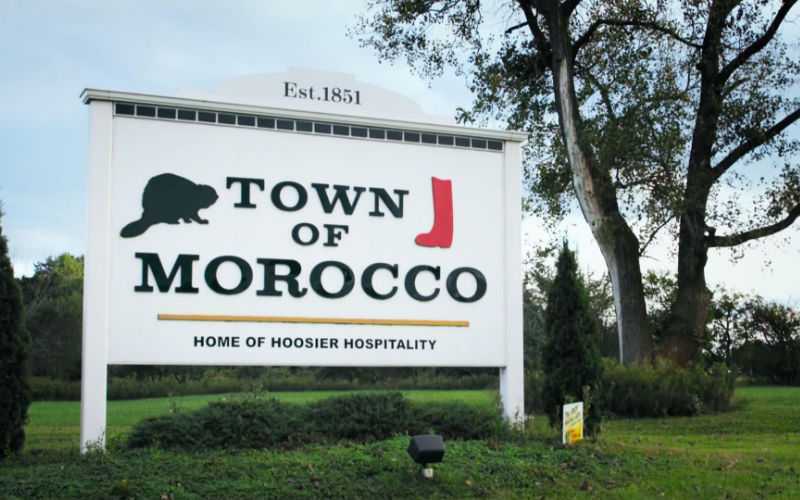 6 March 2023 – 11:00 am – Culture
The Pulitzer Center in Washington this week screened the short documentary "Morocco, Morocco", about the Moroccan origins of a small town in the state of Indiana.
"Morocco, Morocco" tells the story of a horseman with red leather boots from 1851. The man was from Morocco. He approached two men who were working a field in a central region of the United States. There must be a town they hadn't yet found a name for. This is why the origin of the rider now appears on the town's welcome sign.
Read also: The Nador film festival puts the Netherlands in the spotlight
The film sheds light on the 171-year relationship between an Indiana farming community and the kingdom, and showcases the Moroccan way of life, at the heart of America's heartland. In the documentary, a local doctor, sheriff, tattoo artist, farmer and Moroccan children talk.
The film "seeks to understand the connections between the city of Morocco and the country of Morocco," said Chicago journalist and filmmaker Jackie Spinner, speaking after the film screened in Indiana. Several journalists, university professors and members of the Moroccan community in the United States were present.
Read also: Netflix is ​​filming a documentary on Morocco's historic success at the World Cup
Spinner says she got the idea for the film in 2019 when she returned home to Chicago with her two Moroccan-born sons, reports MAP. "After spotting a town called Morocco in Indiana on a map, I decided to stop there one morning," she said. The images of the 28-minute documentary were shot in both Morocco.
"Bacon trailblazer. Certified coffee maven. Zombie lover. Tv specialist. Freelance communicator."