Collaboration between British and US Navies in Crafting the New Dreadnought Submarine – Dodo Finance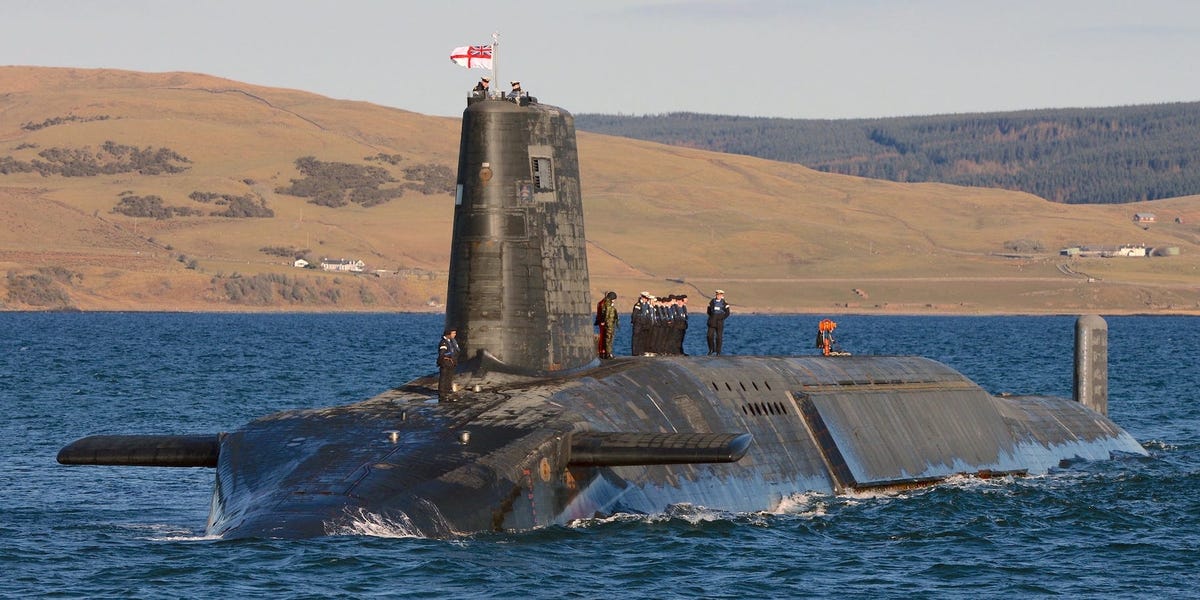 The British Royal Navy is embarking on a significant development of its nuclear-powered submarine program, with the construction of a new class of ballistic-missile submarines. These state-of-the-art submarines will fill a crucial gap in the country's nuclear deterrent, replacing the existing Vanguard-class submarines that have been in service for an extended period.
The new submarines, named after the iconic Dreadnought battleship that revolutionized naval warfare, will feature the same missile compartment as the US Navy's latest missile submarines. This collaboration highlights the strong defense ties between the two nations.
Construction on the first boat of the new class, HMS Dreadnought, began in 2016. These submarines will be the largest ever built by the UK and are expected to have a lifespan of at least 30 years. Each Dreadnought will be powered by a new nuclear reactor developed by Rolls-Royce and will be equipped with cutting-edge technology including X-form rudders and a new turbo-electric drive.
To enhance their stealth capabilities, the submarines will have an angular design and will be coated with anechoic tiles. They will also replace traditional periscopes with optronic masts for improved surveillance and reconnaissance capabilities.
In terms of armament, each Dreadnought-class submarine will carry 12 Trident II D5 ballistic missiles and be equipped with four torpedo tubes housing Spearfish heavyweight torpedoes. The missiles will be stored and launched from the Common Missile Compartment, a joint US-UK defense venture.
The project involves the construction of four submarines: Dreadnought, Valiant, Warspite, and King George VI. Construction on Valiant and Warspite has already commenced, demonstrating the commitment to bolstering the UK's defense capabilities. The Ministry of Defense plans to commission HMS Dreadnought in the early 2030s.
The construction of the four submarines is estimated to cost over $39.5 billion, with an additional contingency fund of approximately $12.75 billion. However, the Ministry of Defense assures that the program is progressing according to schedule and within the projected budget.
The introduction of these new submarines signifies the UK's ongoing commitment to maintaining a robust and modern nuclear deterrent. With their advanced technologies and capabilities, the Dreadnought-class submarines will bolster the nation's defense capabilities for decades to come. The project represents a significant milestone in the British Royal Navy's pursuit of naval superiority and reinforces the importance of international defense collaborations.
"Infuriatingly humble social media ninja. Devoted travel junkie. Student. Avid internet lover."