Clashes between police and far-left protesters in Leipzig | Abroad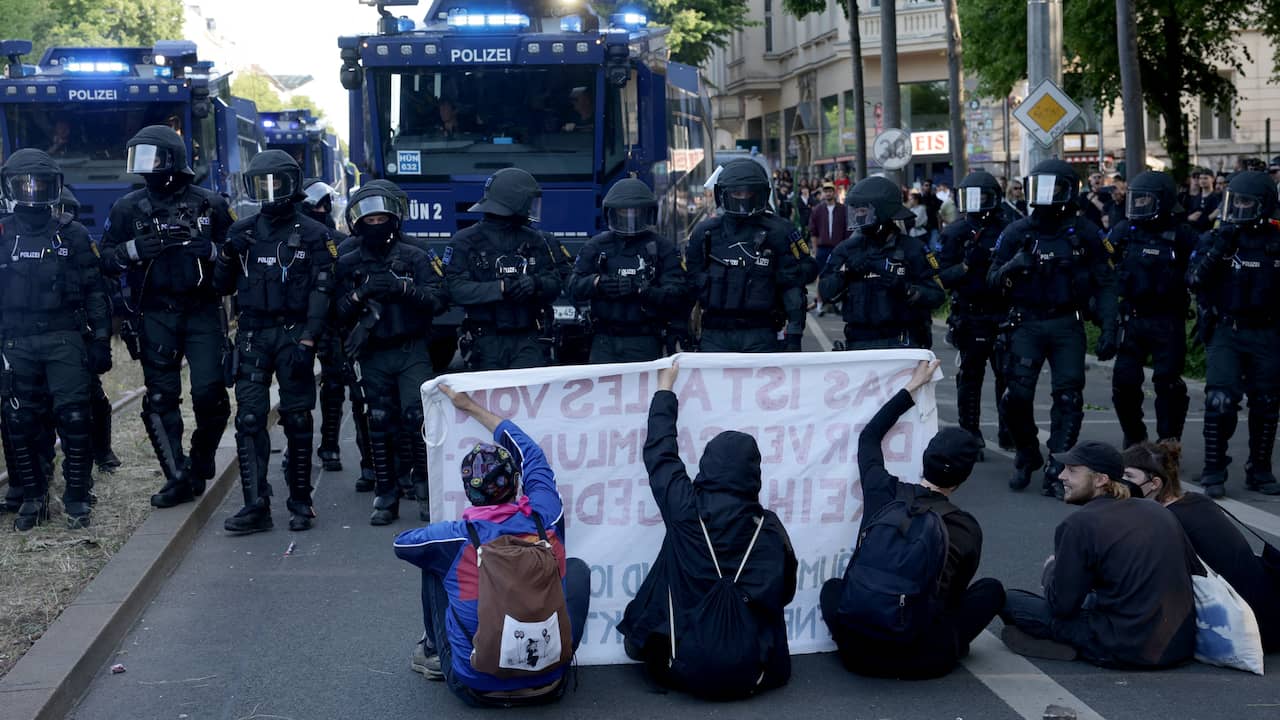 ---
In the German city of Leipzig, protesters and police clashed on Saturday during the far-left Tag X day of protest. Stones and fireworks were thrown at law enforcement and others. Riots also broke out on Friday. 23 officers were slightly injured and 25 vehicles were set on fire.
All over Germany, people were called in left-wing circles to participate in Tag X. The reason for this was the condemnation of left-wing extremist Lina E. and three others. They were found guilty on Wednesday of attacks on suspected or real neo-Nazis, in which several people were injured.
According to the police, around 1,500 people took part in the demonstration on Alexis-Schumann-Platz in Leipzig. Another demonstration had previously been banned by the municipality, after which protests against this decision were announced and authorized.
The protest rally at Alexis-Schumann-Platz was ended by the organization in the early evening. However, the atmosphere remained turbulent even after that.
Anger over earlier protest ban
On Friday evening, riots broke out in Leipzig after anger over the earlier protest ban. According to the police, 23 officers were slightly injured and 25 vehicles were set on fire. To prevent further unrest on Saturday, police from twelve states were deployed.
Lina E. was sentenced to five years and three months in prison, but is temporarily allowed to return home. She had been in pretrial detention for two and a half years before the verdict. According to the court, it is partly thanks to the state of health of E. that she can now go home for a while. She has to report to the police twice a week.
"Infuriatingly humble social media ninja. Devoted travel junkie. Student. Avid internet lover."