Anna Delvey releases a teaser for the podcast she made while on house arrest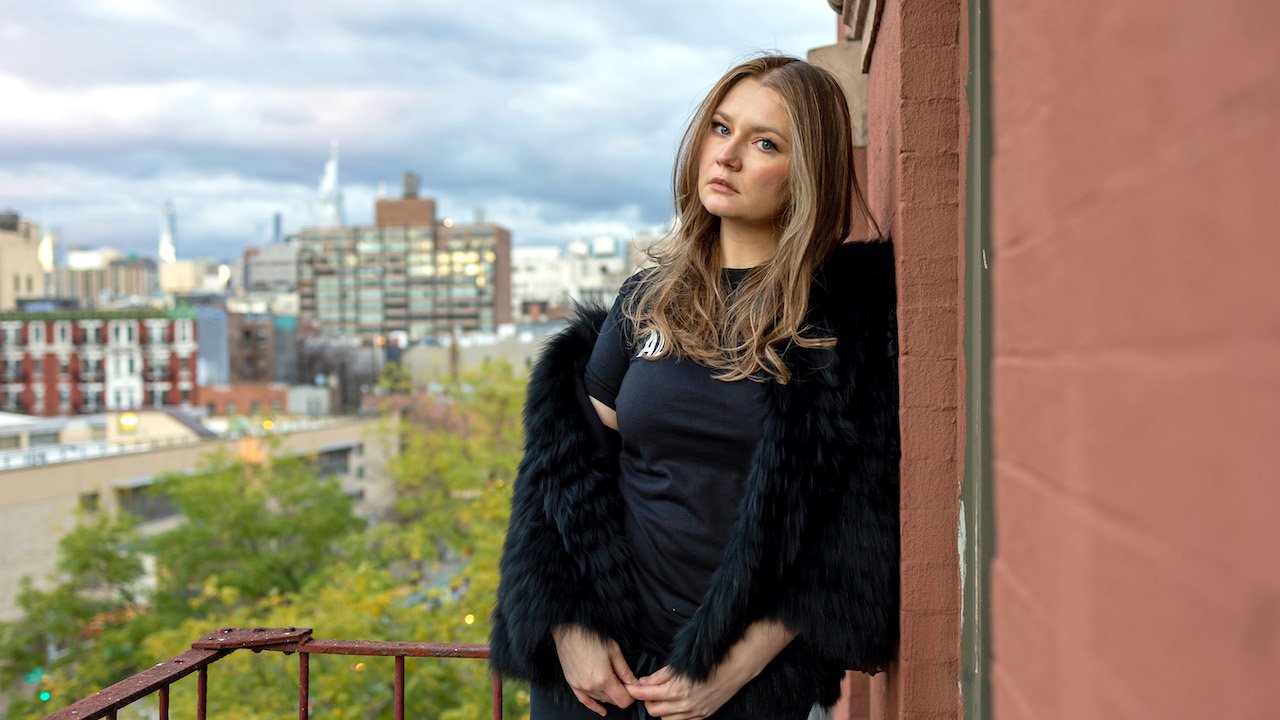 The real Anna Delvey is coming soon with her own podcast. Delvey will host the show, which is aptly named The Anna Delvey Show obtained. In the series, she will speak to various well-known names. The Anna Delvey Show was recorded in Anna Delvey's apartment in New York, as she is still under house arrest.
Thanks to Netflix, almost everyone now knows who Anna Delvey is. The series Invention Anna told the remarkable – and at least according to Delvey herself – the true story of Anna Sorokin who lied to the top. She was able to enjoy the luxurious life for a long time, but in the end, she fell through. She spent a total of four years in prison and was released last year. Since then, she has been under house arrest. But that didn't stop her from creating her own podcast.
Anna Delvey
As seen at the end of Invention Anna, Anna Sorokin was fined and imprisoned. As a result, she spent time in prison from April 2019 to February 2021. Barely a month after her release, she was arrested again. This time by Immigration and Customs Enforcement (ICE). Her visa was not in order, so she was illegally staying in the United States.
Sorokin was imprisoned again. In early 2022, he was told to leave the United States permanently and return to Germany. But she still fought. And successfully. Her bail was set at $10,000 last week, an amount she could easily afford. Anna Sorokin received a sum of no less than 320,000 dollars (298,280 euros) from Netflix to film the story of her life.
She is not yet completely free, as Sorokin must remain under house arrest. She is under electronic surveillance and therefore cannot leave her home. Moreover, she is also not allowed to use social media nor is she allowed for third parties to post on her behalf. But we will hear a lot about her soon.
The Anna Delvey Show
She announced it earlier, but now it's also official. Anna Delvey comes with her own podcast. The Anna Delvey Show has now received a first trailer and already a short introduction on what we can expect. The podcast is being created as part of the series Always on from the Audio Up podcast studio. In The Anna Delvey Show Anna Delvey will host a guest each week with whom she will engage and talk about the concept of good and evil and what it means to be a "outlawbe. Guests include actress Julia Fox, model Emily Ratajkowski, singer-songwriter Julie Cumming, comedian Whitney Cummings and playwright Jeremy Harris.
"This will be the first time I've had my own platform to give my personal opinion on the public's fascination with my life story," Anna Delvey says of the podcast. "I will engage in a dialogue with different guests from different backgrounds, such as business, media, entertainment, art and more. I want to find out how breaking the rules can get you to the top, but also knock you down, resulting in different reactions from the audience.
In the podcast we will also hear Anna Delvey's debut single. We don't know yet when The Anna Delvey Show will appear. But since we're already hearing a few snippets in the trailer, it'll probably be very soon.
Listen to the teaser here The Anna Delvey Show:
"Bacon trailblazer. Certified coffee maven. Zombie lover. Tv specialist. Freelance communicator."